Over the past seven days, the FS CryptoFX Agg Index increased by 6.3%, compared with a 15.0% correction for the S&P 500. Bitcoin started the week with another massive loss of 16% and fell below $4,500 key level during Monday's (3/16/20) session. However, since then, Bitcoin price sharply rebounded and climbed up to nearly $7,000 Friday morning and finished the week at $5,800.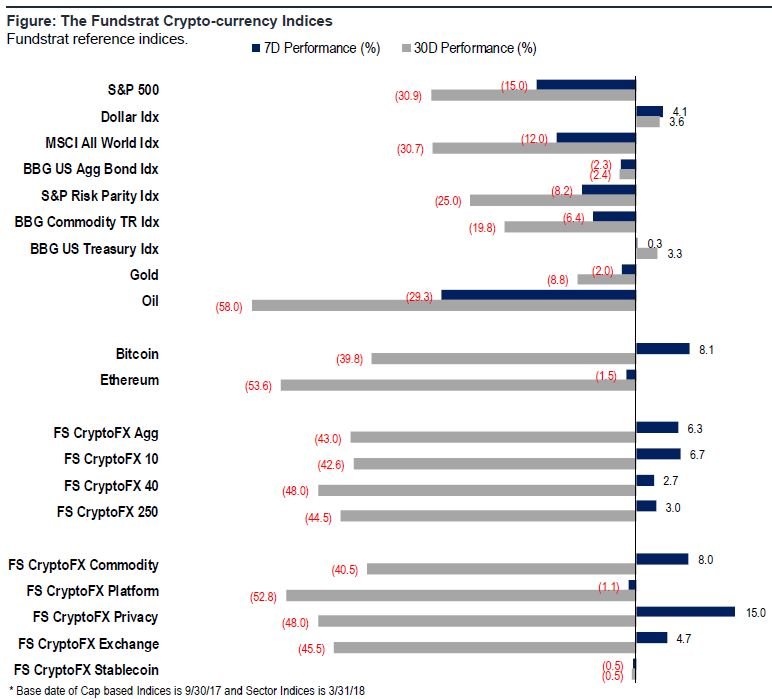 You are trying to access member-only content. You are either lacking the required privileges or you are not logged in to view this content.

You need to have an active FSI Digital Assets, or FSI Pro subcription in order to gain access to this article.
If you are
already a member
at FS Insight, please
Sign In
. If you
don't have a subscription to FS Insight yet
, please
consider reading more about Our Services
.