FSInsight
Research Only Available to Banks and Hedge Funds…
Until Now
Finally, you have access to the top-tier research on Wall Street.

We provide individuals with the same quality of research banks and hedge funds receive to make their investment decisions. Now, you can invest on a level playing field.
4 weeks ago
Tue, August 31, 3PM ET
Fireside Chat with Anthony Scaramucci and Tom Lee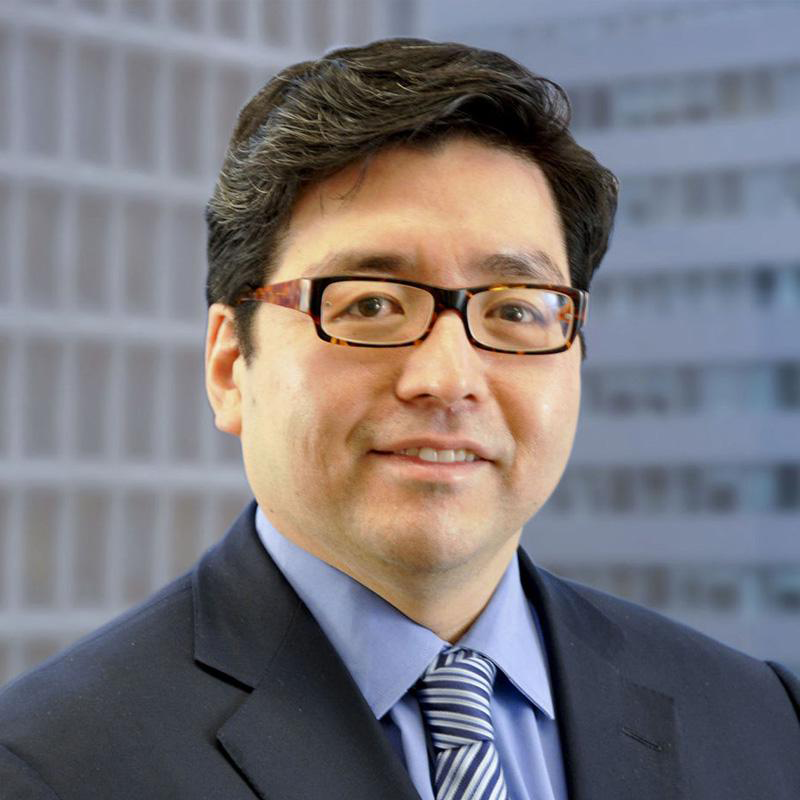 Tom Lee
Head of Research at Fundstrat Global Advisors and FSInsight

Anthony Scaramucci
Founder and Managing Partner, SkyBridge Capital
1 month ago
Tue, August 17, 3PM ET
Arculus - A Hardware Wallet Bridging Security and Usability
2 months ago
Thu, July 29, 3PM ET
Avalanche - A unique approach to building a scalable digital economy
Top Wall Street Strategist
Tom Lee
Macro and Crypto Research at the Highest Level
Tom Lee is recognized as one of Wall Street's top-ranked institutional analysts, with a loyal following for decades. The former chief U.S. Equities Strategist at JP Morgan is on a mission: to give individuals the research and tools to make the informed investment descisions and level the playing field. Banks and Hedge Funds go to Tom for his authoritative research and advice. Now you can have access to the same high-level research by becoming an FSInsight.com member
Timely Insights from Tom Lee
Only on FSInsight will you find institutional grade actionable ideas that are customized especially for RIAs and individuals. No matter which product you choose, you'll receive the kind of keen insight that hundreds of institutions in 99 countries already get, like "Tom's Takes" and Timely Live Market Blasts—and much more—straight to your inbox
Did you know?
Tom Lee hosts webinars!
Why FSInsight?
Because We Deliver The Best Financial Research
+67%
WW International shortly after we featured it in Signal from Noise, it showed huge gains, to the delight of our members.
Research in 99 countries
We have global reach, our research is used by clients in 99 countries.
80% of Macro and Crypto
Fundstrat's research products are used by global asset managers representing 80% of active assets under management.
58.58% outperformance
Since inception in January 2019, our Granny Shots stock picks have beat the S&P 500 by 58.58% through August 2021.
100+ Finance Mentions
Tom Lee, and FSInsight were featured more than a 100 times on major U.S. news channels in the past year.
Premium Research Trial
Start out for free for your first month! This is an enticing offer to prove the uniquely powerful value of FSInsight.
2,145+ Finance Reports
Over 2,145 reports about the market have been released so far by FSInsight.
FSI Macro Analysis
Macro Research
Using comprehensive and differentiated data sets, including census data; economic activity; and historical, demographic and social trends, we look at key drivers and relative valuations for the 11 primary sectors as well as industry groups.

With a focus on businesses with pricing power or secular opportunities, we look to identify investment opportunities for our clients before the consensus discovers these companies.

FSInsight provides a roadmap for investors to understand the current equity market environment and the tools to generate outperformance.
FSI Digital Assets
Crypto Research
We are recognized as one of the only institutional research firms providing comprehensive market analysis and price analytics for crypto-currencies and blockchain technology.

FSInsight is pioneering thought leader in this rapidly growing investment space. Our digital assets research bridges the gap between the tech and investment worlds, providing investors with a framework for understanding fundamental valuations and market risks, and critical benchmarking tools.

We estimate more than 10% of all crypto funds, representing ~33% of crypto assets under management, as our paying clients. We are effectively the only paid research subscription service in crypto with widespread adoption.
Choose one of our yearly plans to save nearly 15%
We accept crypto via BitPay for yearly subscriptions.
Macro + Crypto

Macro + Crypto
FSI Pro
The Complete Package
Macro + Crypto
Get all the research that FSInsight has to offer in one neat package.
Macro Research
A roadmap to understand the current equity market environment and the tools to generate outperformance.
Crypto Research
Our digital assets research bridges the gap between the tech and investment worlds, providing investors with a framework for understanding fundamental valuations and market risks, and critical benchmarking tools.
Taking Granny Shots
Our Financial Quant Model Presents You with Higher Reward Opportunities
Benefit from Multiple Tailwinds
Granny Shots portfolio contains stocks that appear in at least two of our six investment strategies (3 tactical + 3 thematic)
These stocks are likely to benefit from multiple tailwinds and help drive outperformance
Overweight 3 Tactical Strategies
Style Tilt

– What's working, Value or Growth?

Seasonality

– Industries likely to outperform in the next 6 months

PMI Recovery

– Sectors and styles benefiting from a PMI recovery above 50
Deliver Consistent Outperformance
In the NBA "granny style" underhand shots often help players improve their free throw rate
In the stock market Granny Shots have beaten the S&P 500 cummalitvely by over 58.58 bps* since inception (Jan 2019)
Overweight 3 Thematic Strategies
Millennials

– Stocks with high exposure to Millennials

AI/Automation

– The solution to the global labor shortage

Asset Intensity

– Stocks that benefit from a rise in long term inflation
Our Research In the News
All the buzz around our premium market analysis
Testimonials
What our clients think about our premium research

Steve Einhorn
Omega Advisors
"Tom provides excellent analytical and creative research which focuses on variant perceptions from consensus expectations"

Robert C. Doll
Nuveen Asset Management LLC
"We use Tom Lee because he does his homework"
Institutional Investor
INVESTMENT NEWS SITE
"Tom does a huge amount of work and he doesn't rely on hunches. All of his arguments are data driven."
The Cointelegraph
CRYPTO NEWS SITE
Thomas Lee was one of the first "traditional finance" professionals talking about Bitcoin.
Our Team
A Team of Finance and Market Experts Dedicated to Clients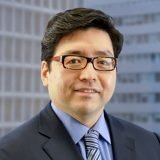 Thomas J. Lee, CFA
Co-Founder, Head of Research
Former J.P. Morgan Chief Equity Strategist from 2007 to 2014. Top-ranked analyst by Institutional Investor every year since 1998.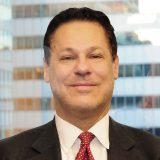 Brian Rauscher, CFA
Head of Global Portfolio Strategy & Asset Allocation
Industry veteran, Morgan Stanley, Robert Baird, Brown Brothers Harriman, and Fortress Investment Group.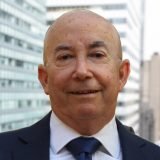 L. Thomas Block
Washington Policy Strategist
Former Chief of Staff in the House, and Legislative Staff Director in the Senate. 21 years at J.P. Morgan as Global Head of Government Relations.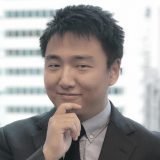 Ken Xuan, CFA, FRM
Partner, Head of Data Science Research
Data scientist with expertise in applied mathematics and statistical analysis. Ken was an operations strategy consultant at West Monroe Partners.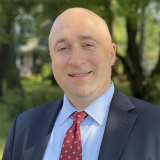 Adam Gould, CFA
Managing Director and Head of Quantitative Research
Adam has over 20 years of experience on Wall Street. He worked at Morgan Stanley and Empirical Research Partners where he designed and developed quantitative equity models and other portfolio strategy themes.
Mark L. Newton, CMT
Managing Director and Head of Technical Strategy
Mark has more than 25 years of buy and sell-side experience in the financial services industry. He formerly worked with Diamondback Capital Management and Morgan Stanley as their technical strategist.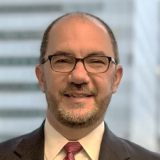 Jonathan Lesser
Vice President
At RW Baird & Co., he was responsible for developing the Global Portfolio Strategy data platform. He worked at Fortress Investment Group as well as at Brown Brothers Harriman.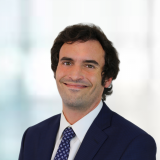 Chris Robb
Vice President
Prior to joining Fundstrat, Chris was Senior Research Analyst at Dentons. Previously he was a Policy & Supervision Analyst at the Conference of State Bank Supervisors.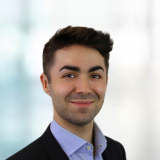 Jax Nussbaum
Research Associate
Jax Nussbaum is a Research Associate at FSInsight. He most recently worked as a Business Analyst at Monday Properties, a commercial real estate investor and operator.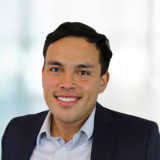 Armando Aguilar
Vice President of Digital Asset Strategy
Armando Aguilar is a Vice President of Digital Asset Strategy at FSInsight. Armando has over 5 years of experience in the international capital markets covering the Latin America and Caribbean region having previously worked at BNP Paribas and Natixis.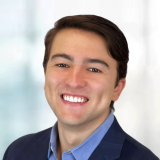 John Bush
Research Associate
John Bush is a Research Associate at FSInsight. He was previously an intern at Chimera Investment Corporation, a mortgage REIT. He holds a B.S. in Operations Research and Information Engineering from Cornell University.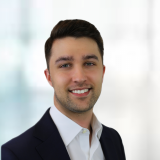 Will McEvoy
Research Associate
Will McEvoy is an Associate of Digital Asset Strategy at FSInsight. Previously he was Assistant Vice President at Dynasty Financial Partners, where he built the firm's Strategic Finance & Analysis product. Most recently, he devised research on the implementation of stablecoins within traditional asset management.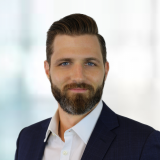 Sean Farrell
Vice President of Digital Asset Strategy
Sean Farrell is a Vice President of Digital Asset Strategy at FSInsight. Prior to joining Fundstrat, Sean was a manager in the Transaction Opinions group at Alvarez & Marsal, and previously worked as an associate with Anvil Advisors.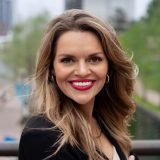 Carrie Presley
Vice President and Head of Video Production
Carrie develops instructional programs while cultivating the FSInsight investor community through various mediums such as video and social media.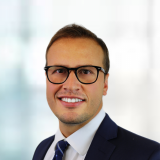 Diego Czul
Web Developer
Prior to joining Fundstrat, Diego Czul founded Crypto Terminal, an AI and NLP powered portal for crypto news. Expert on technology, web development and online marketing.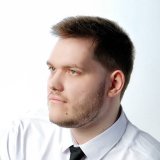 Lazlo Vekony
Web Developer
Lazlo Vekony is a senior full stack web developer at FSInsight. With close to a decade of web development experience he develops and maintains the FSInsight website and its servers.