Articles tagged as
turnaround
-Hated stock; years of poor results, negative s/s sales; appears a victim of Amazon -Still popular brand; activists and new CEO instilling new retailing culture; lots of value -Bad news discounted; cost cuts, store closings, modern approach could double price In decades covering Wall Street, I don't think I've seen a stock as hated as...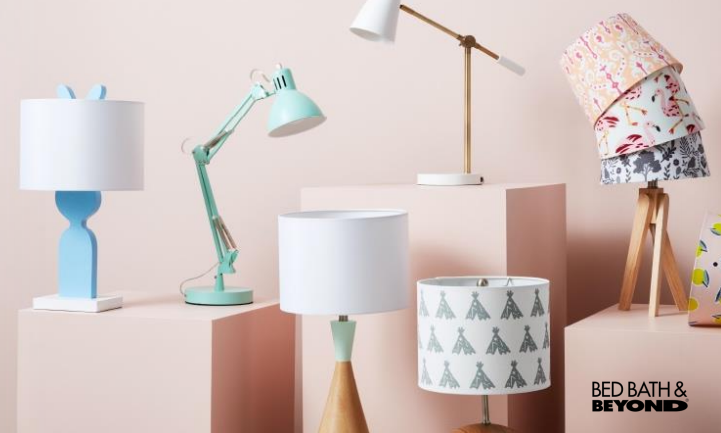 Arcos Dorados Undervalued; Turnaround In Sight
– Macro issues like forex and regional instability hurting shares this year – ARCO changes to improve sales, profitability evident in strong 2Q – Introducing marketing and digitalization initiatives; stock looks cheap; 50% upside? "Brazil é o pais do futuro e sempre será" is a phrase Brazilians sometimes say with a shrug. Translated it's "Brazil is the country of the future and always will be." It's well known on Wall Street, too. Despite being blessed with many natural resources, fertile land, and a large population, Brazil remains a sleeping economic giant, if you will, punching below its weight. Stocks in the general region suffer from a discount. So if you scratch your head at Arcos Dorados Holdings (ARCO), which trades on the NYSE, I can't blame you. But you might miss an undervalued stock. ARCO is a smallish midcap, $1.3 billion, admittedly with some hair on it. It's the largest McDonald's (MCD) franchisee in the world and Latin America's biggest restaurant chain, with over 2,200 stores in 20 countries. Some 50% of revenue and about 75% of earnings before interest, depreciation and amortization (Ebitda) come from Brazil. Wait, don't turn away. That's where the opportunity might lie. The company is making a concerted effort to turn things around, and, as we'll see on the next page, ARCO's results are showing significant improvement. In particular, same-store sales and margins are rising; costs are being rationalized; new menus with healthier items and marketing initiatives have been introduced, including delivery in some areas; and increased digitalization and omnichannel sales. Here are the negatives, nearly all macro and out of the company's control. It's an emerging market stock, which are out of favor with U.S. investors. Problem No. 2: Most of Arcos' business is done in weak currencies like Brazilian reals and Argentinian pesos, yet the company reports in U.S. dollars. So even if local revenue soars, in USD it could look less impressive if the greenback rises, which it has been doing of late. Last year, there was a long truckers' strike in Brazil, and this hurt results significantly. ARCO is a British Virgin Islands-domiciled stock, with most of its business in Brazil and Argentina, and headquarters in Uruguay. Got that? It's a stock hard to classify and isn't in a major index, making it difficult for some institutional investors to buy. Finally, the latest insult was the surprise primary election setback Aug. 11 for Argentina's President Mauricio Macri, whose pro-market economic reforms are unpopular. There is a good chance a Peronist will be elected Oct. 27, with all the dirigiste economic changes that entails. Though ARCO doesn't break out Argentina separately, it gets a not insignificant 15% or so of revenue there. Indeed, the shares rose 15% to $8.16 when second quarter earnings results came out on Aug. 7 (more on this below), but they are down nearly 20% to around $6.53 since then. The truckers' strike is over and I don't suggest ignoring the macro issues, but they could blind investors to the corporate changes going on under the radar that should serve ARCO well longer term. The free market positive things that appear to be happening in Brazil—a tax overhaul, improved economic growth and the government's privatization agenda—should help drive ARCO's stock. Good things in Brazil can more than make up for what might happen in smaller Argentina. As noted, numerous positive changes are being made by new CEO Sergio Alonso. In 2Q19, consolidated revenues decreased 1.8% to $721.0 million from 2Q19, primarily due to currency depreciations. On a constant currency basis, they grew 15.8%. More importantly, systemwide comparable sales rose a strong 14.2%, above blended inflation. As the nearby chart shows, S/S sales are improving in all major regions. Net income increased 2.5% to USD$11.0 million, or 5 cents per share, from $10.7million or 1 cent. Meanwhile, adjusted Ebitda increased 15.9% to $56.6 million compared with the prior-year quarter, as the Ebitda margin expanded 120 basis points to 7.8%, thanks partly to cost controls, but also on marketing initiatives. Sales momentum appears to have accelerated substantially in the second quarter. The stock is cheap, and should the turnaround continue quarter by quarter, expect the stock to eventually reflect the improvements, says Greg Lesko, a portfolio manager at Deltec Asset Management, which owns an ARCO stake. For example, it trades at about 6.5x enterprise value to Ebitda, while rival Brasil Operacao e Assessori, which operates Burger Kings in Brazil and is growing a bit faster, trades at an EV/Ebitda of over 10 times. That's too big a spread. ARCO's price/earnings ratio of 16 times 2020 EPS is significantly below its historical median P/E of 27. While a few quarters don't necessarily mean a permanent improvement, the valuation is below that of its peers and its own historical mean. JPMorgan's analyst calls ARCO, with its recovering Brazil same-store-sales and "attractive" valuation, a good vehicle to gain exposure to the Latam restaurants industry. While recognizing the currency constraints, Moody's wrote recently that ARCO has a solid capital structure and comfortable debt amortization schedule. It expects ARCO to pursue growth across Latin America. The potential for regional improvements as well as internal corporate changes could lead to a nice pop in the stock eventually. At a minimum the latest stock slide looks over done based on macro factors, and if the company continues on the current track the stock could rebound nicely, as much as almost 50% to $9 or $9.50 the bulls say. Where could I be wrong? Macro issues could worsen more than expected, making life difficult for ARCO. The turnaround could fall flat, though I don't think this will happen. Bottom Line: ARCO share price looks significantly undervalued given that the macro problems are likely already discounted in the price and that it's becoming increasingly clear that a turnaround is in the offing.