Last week President Biden traveled to South Korea and Japan to meet with allies and discuss strategy to deal with China.  The centerpiece of the visit was a mini regional summit in Japan when the President was joined by the leaders of India and Australia....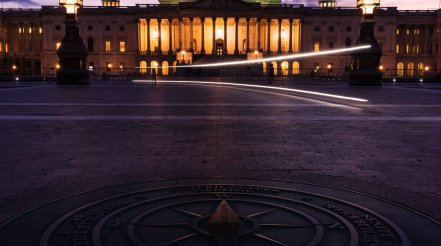 Covid Relief Moves Forward, Trump to Re-Emerge
The House is expected to pass President Biden's $1.9T Covid Relief Bill tonight. The bill is being considered under the Budget Reconciliation process in order to make it possible to be considered by the Senate under rules that prohibit a filibuster by Republicans. Last night the Senate Parliamentarian gave an...
Iowa Primary Could Winnow Democratic Field; SOTU Up Next
While the coronavirus grabs all the headlines, it's going to be a big week for politics and policy, and it will pay for investors to pay attention. Next week has two events that are the opening of the 2020 election year: first votes cast in the Iowa Caucuses and the...
It's All Impeachment, US-China Trade All the Time
Unless you were sitting under a rock somewhere, you know that the potential impeachment of President Donald Trump dominated the news last week, kind of like the New England Patriots and football. That's likely to continue for a while. Anyway, while the House of Representatives might indeed approve articles of...