The failure of $SPX to turn up immediately is a bit disconcerting given my short-term Cycle projection into mid-September, and it's looking increasingly likely that this cycle will now invert and produce a low in stocks into 9/14, not a high.  My 3920-5 area of...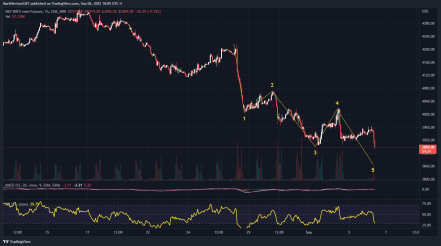 Drama on Fiscal Cliff; Congress Takes Aim at Libra
After a week of sharp partisanship focused on President Donald Trump's harsh comments towards four left-leaning Democratic House representatives, the substantive focus remains the efforts of Congressional leaders and the Administration to find a resolution to the fiscal cliff that could be reached as early as the first week of...