Last week's testimony of long-time foreign service officer Bill Taylor in the House of Representatives appears to have made even more certain the lower house will approve a bill of impeachment against the President before year-end. Meanwhile, this all might look like an American version of a Kabuki play, as the Senate seems poised to...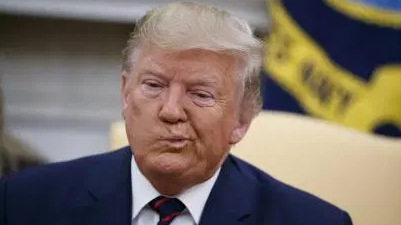 Budget deal approved; US-China Trade Tensions Worsen with One Trump Tweet
Well, they did it. The House and Senate have finally given approval to the two-year budget and debt ceiling bill. It's now in the President's hands for his signature while the legislature is on holiday until Labor Day. The budget and debt deal removes the threat of a government default and allows the Treasury to resume normal debt financing operations. The budget agreement establishes spending ceilings but does not actually appropriate money to fund the government for the new fiscal year that begins October 1. That piece must be done with specific appropriations for each department of government. It is the failure to pass these appropriations that have caused the government shutdowns, and therefore there is still the risk of a shutdown in the fall. Gulp. However, with or without the drama of a shutdown threat, spending bills will pass and the government will be injecting the economy with increased defense and non-defense spending because of the raised debt ceiling. Net-net, this is a positive development for the economy. US-China trade negotiations in Beijing ended with no break-through this past week. Nothing too terrible about that though, right? There were no signs of serious tensions between either trade party and there were also plans for talks to resume in September. So much to the market's surprise, on Thursday the President announced that he was placing a 10% tariff on an additional $300 billion of Chinese goods entering the American market. It is hard to imagine that the Chinese won't be reacting with some retaliatory action in the next few days. With some promise of expanded food sales to China, and the possibility of the US granting limited new licenses to Huawei, these trade threats remain up in the air. The President appears to take these actions without a plan for the next step, hence everyone will wait to see how the talks between the two global economic superpowers' progress. While the President is taking a tough stance with the Chinese on trade, he seems indifferent to the missile tests by the North Koreans, dismissing them as "short range". These "short range" missiles may not be able to hit the US, but South Korea and Japan (US allies) are within North Korea's missile range, and the implications for this threat seems to be acceptable. It is yet another demonstration of how the heightened risk in that area and shows the Trump Administration must weigh its options with both friends and foes alike. China, Iran & other foreign countries are looking at the Democrat Candidates and "drooling" over the small prospect that they could be dealing with them in the not too distant future. They would be able to rip off our beloved USA like never before. With President Trump, NO WAY!— Donald J. Trump (@realDonaldTrump) August 1, 2019 …during the talks the U.S. will start, on September 1st, putting a small additional Tariff of 10% on the remaining 300 Billion Dollars of goods and products coming from China into our Country. This does not include the 250 Billion Dollars already Tariffed at 25%…— Donald J. Trump (@realDonaldTrump) August 1, 2019 What the Market wanted to hear from Jay Powell and the Federal Reserve was that this was the beginning of a lengthy and aggressive rate-cutting cycle which would keep pace with China, The European Union and other countries around the world….— Donald J. Trump (@realDonaldTrump) July 31, 2019
Stocks Approach Old Highs But Close A Whisker Lower
Is a stock market breakout near? I asked this question in the previous issue. Well, the Standard & Poor's 500 index did brush up against an all-time intra-day high Friday but there wasn't enough momentum to finish the job. Early on it reached 3,027.39 just shy of the intraday high of 3,027.98, and closed around 3023, again a hair's breadth from the old record, 3,026. For the year it's up over 20%. Yet if investors seem a bit more jittery now than even a few weeks ago, it isn't the news. We are still waiting for some final resolution to the U.S. -China trade negotiations and Brexit, well, who knows about Brexit. The Federal Reserve should indeed cut rates next week. (For more on this see page 6.) Ostensibly, there's optimism that some kind of a trade deal—any deal—will agreed be agreed to by the U.S. and China. That's likely to be resolved in mid-November when President Donald Trump meets with China's leader Xi Jinping. Meanwhile, the ups and downs of Brexit—will John Bull or won't he leave the European Union—seem to have faded, for the moment. And apart from the constant doom and gloom headlines, if investors seem cautious it is partly because right about this time twelve months ago is right when stocks began their descent into an unexpected and rapid waterfall bear market drop that hit bottom— 2,351 on the SPX—on Christmas Eve, 2018. The scars have not healed, and more on this can be found on page 8. For one thing, third quarter earnings reports from Corporate America are coming in less bad than expected—in general. The FactSet data at the end of this report notes a marked improvement. And that's to the good. The market's responding. But what I find most interesting as a possibly indicative sentiment signal is that where the results were relatively poor for some bellwether names—such as was the case for Caterpillar (CAT) and Amazon (AMZN) last week—the stocks went up in the case of the former, and remained stable for the latter. Indeed, CAT's stock jumped about 6% last week even though CAT lowered its earnings outlook for the year and posted lower third-quarter sales. This kind of action would not seem to suggest that the future is bleak. Instead, that stock looks washed out at this point and looking for an excuse to go up. The market might be too. In the next few weeks, we should see some purchasing manager index reports that could render an affirmative or not to our house position that there will be yearend rally in stocks. Tom Lee offers his strong viewpoint on this, beginning page 3. In the way of data, the University of Michigan issued the final results Friday of its October consumer sentiment survey, showing that Americans' feelings about the economy declined slightly. Earlier in the month retail sales figures showed that consumers pulled back on spending in September. Separately, September U.S. durable goods orders—products designed to last at least three years—decreased 1.1% from the previous month, due mainly to declines in the transportation sector, with orders for auto vehicles and parts falling 1.6% and orders for commercial aircraft declining 11.8%. That's courtesy of the General Motors (GM) strike and Boeing's (BA) ongoing problems with its MAX aircraft. Third quarter earnings reports keep rolling in. As of Friday, FactSet says 40% of the companies in the S&P 500 index have reported results. The blended (actual plus estimated results for companies yet to report) earnings decline for the third quarter is 3.7%. That happens to be better than expected -4.8% expected last week. Positive surprises from companies in multiple sectors (led by technology) were responsible for the improvement—that is, less negative—in 3Q EPS expectations. Five sectors are reporting year-over-year growth in earnings, led by the utilities and real estate. Six are reporting a year-over-year decline in profits, led by the energy, materials, and tech. Analysts see slight earnings growth in Q4, followed by mid-to-high singledigit earnings growth for Q1 and Q2 of 2020, according to FactSet. And in one of the more interesting and unusual new stocks, given a year of mostly poor IPOs, CNBC reported that Richard Branson's space tourism company, Virgin Galactic, will list directly on the New York Stock Exchange Monday. Shares will trade under the ticker symbol SPCE. Virgin Galactic's spacecraft can carry six passengers and two pilots to the edge of space. Only capitalism can do this, folks. Quote of the Week: From CNBC. com: Virgin Galactic's spacecraft is dropped from a jetpowered aircraft and fires a rocket motor, reaching over three times the speed of sound as it climbs though Earth's atmosphere. The spacecraft and its passengers then float weightless for a few minutes, before gliding back down to land on Earth much like a traditional aircraft. A ticket goes for about $250,000 per person, and the company has a list of 603 customers waiting to fly. Questions? Contact Vito J. Racanelli at vito. racanelli@fsinsight. com or 212 293 7137. Or go to
It's All Impeachment, US-China Trade All the Time
Unless you were sitting under a rock somewhere, you know that the potential impeachment of President Donald Trump dominated the news last week, kind of like the New England Patriots and football. That's likely to continue for a while. Anyway, while the House of Representatives might indeed approve articles of impeachment against him, investors need to focus on the fact that there remains little support among Senate Republicans to convict him. For those of you who don't remember your high school civics class, the effect of impeachment alone is limited. An impeachment is equivalent to an indictment in criminal law, and only the statement of charges against an official. While a House vote to impeach only requires a majority, which the Democrats have, a conviction in the Senate requires a 2/3rds majority, which the Democrats don't. It's far out of reach today. As noted in the piece by my colleague Tom Lee on page 3, investors need to look more deeply into situations the market is evaluating. And ironically, impeachment may actually help the President next year, as the political conversation ahead of 2020 Federal elections moves from issues such as health insurance, prescription drugs, and climate change to talks between two leaders and whether or not the President may have violated campaign finance rules during the conversation. Remember, the Democrats captured control of the House because of the issues that impact voters, not campaign finance issues. More fallout from this also hits former Vice President Joseph Biden, who's been hurt by the talks of the role he played with respect to his son's activities both in Ukraine and China. The talk of Biden in this negative light could help Senator Elizabeth Warren as she continues to climb in the early polls. And here's another thing: President Trump has shown he is street brawler who will fight hard to be re-elected. Trade took second place last week in the market's sights. For more on this see page 1. China and the U.S. have announced a new round of trade talks in Washington, D.C. to occur October 10-11. The Chinese seemingly have shown goodwill by permitting the purchase of soybeans and pork from the U.S. ahead of the talks. While a big comprehensive deal isn't in the cards, a smaller agreement could be reached in the coming months. An agreement would likely have Chinese agricultural purchases and the US permitting export licenses to be given to American companies that supply Huawei. The Congress avoided a federal government shutdown next week by approving a Continuing Resolution postponing spending decisions to Nov. 19. Kick the can down the road. Figure: Top Trump Tweets The President of Ukraine said that he was NOT pressured by me to do anything wrong. Can't have better testimony than that! As V.P., Biden had his son, on the other hand, take out millions of dollars by strong arming the Ukrainian President. Also looted millions from China. Bad!— Donald J. Trump (@realDonaldTrump) September 26, 2019 Sounding more and more like the so-called Whistleblower isn't a Whistleblower at all. In addition, all second hand information that proved to be so inaccurate that there may not have even been somebody else, a leaker or spy, feeding it to him or her? A partisan operative?— Donald J. Trump (@realDonaldTrump) September 27, 2019
Stocks Lower After Fed Cuts, Injects Liquidity to Calm Mkts
Well the scary month of September is turning out to be a pussy cat—so far—instead of a marauding lion, as it traditionally has been in history. At up about 2.2% through last Friday, that's not bad at all, but especially compared to the month's average of down 1% and negative nearly 60% of the time over the past 100 years. Well there are still six trading days left in the month and with a president who tweets from the hip, anything can still happen. On the week, the Standard & Poor's 500 index inched lower, down a few points to just below 3000. For 2019, it's up a cool 20%. Investors were treated to a certain amount of volatility last week, thanks to both the attack on Saudi oil facilities the weekend previous and nervousness ahead of the Federal Open Market Committee meeting last Wednesday. In any event, trading activity was moderately active. Probably, investors are still banking on some kind of better outcome to the U.S.-China trade battle, after the President temporarily eased the tariff deadlines. The head trade honchos are expected to begin negotiations again in a few weeks. Late Friday, CNBC reported that Chinese trade negotiators had a sudden change of plans Friday, canceling a visit to meet U.S. farmers after they wrapped up trade talks in Washington this week. The cancellation put a damper on hopes that China would restart purchasing U.S. agricultural goods, which it had halted in April in retaliation against President Donald Trump's tariffs. For more, see page 10. The Federal Reserve didn't disappoint, as the FOMC cut the Federal funds rate by 25 basis points to the target range of 1.75%-2.00%. Even my mom wasn't surprised. Of course, the real surprise was that the Fed intervened in the money markets with a repurchase operation for the first time since September of 2008. Effectively, short term rates were above the funds rate, jumping as high as 10% at one point, and the Fed injected liquidity to tranquilize folks. For more on this, see page 6. More importantly, at least for the stock market, another sedative was administered by Fed chairman Jerome Powell, who again noted the U.S. economy remains in a good place. Indeed, on Thursday the Commerce Dept. said the U.S. current-account deficit, a measure of the nation's trade and financial flows with other countries, narrowed by $8 billion to a seasonally-adjusted $128.29 billion in the second quarter from the first. U.S. economic data has been generally mixed, with hiring easing in August, while consumers continue to splurge. August sales of previously owned homes grew at the fastest pace since March of last year, the National Association of Realtors said Thursday. You can thank the Fed and incredibly low mortgage rates for that. A 30-year fixed mortgage rate now averages about 3.75%. Wow. Unsurprisingly, with the Fed cutting, homebuilders' shares are on a tear, up 2.3% last week, with the 2019 rise over 40%. Meanwhile, energy stocks had a decent week, even though oil slipped back from highs hit Tuesday, after the Saudi attack. The flip side of that trade is that airline and trucking stocks slipped. While we are on the subject of sectors, a year after S&P/GICS reclassified major S&P sectors by turning the old telecom sector into the new communication services sector, Bespoke Investment Group updated the current S&P 500 sector weightings. Tech remains the largest sector at 22%. Notably, the bottom four sectors, materials, real estate, utilities, and energy, combine for a weighting that is just 14% of the index. The big story of the last year has been the massive drop in the Energy sector to 4.6% from 6%. In September 2008, Energy was 16% of the S&P 500. Broad market technical indices remain positive for the stock market. For example, the Advance/Decline Index is at a new high, and that is a good thing. It's hardly indicative of a market about to fall. Moreover, as a recent report from Wellington Shields points out, the percentage of stocks in the S&P 500 index above their 200-day moving average has improved from worrisome levels to 71%. In the NYSE, that figure is 61%, which suggests that stocks are not just up but up enough to be in medium term uptrends. You can find more technical strategy info on page 8. It remains my view that the market is going to have a good end of year, with a strong fourth quarter rally possible. As my colleague Tom Lee points out, the numbers and history suggest that the market's pause over the past 12 months is a "pause that refreshes" and there will likely be a breakout soon. For more on this see page 3. Quote of the Week: From MarketWatch: Shares of streaming media player Roku (ROKU) fell over 20% Friday in active trading. Friday, Pivotal Research sent a note to clients titled, "Is Roku Broku?," starting coverage of Roku with a Sell rating and price target of $60, about 43% below current levels. The analyst said Roku remains "dramatically overvalued" following a near 300% run up this year. Looking Questions? Contact Vito J. Racanelli at vito. racanelli@fsinsight. com or 212 293 7137. Or go to
Fed Hints at Rate Cuts, Stocks and Bonds Party On
Funny what a couple of words from the right person can do. It's true that happy times can follow on a comment from your spouse, or your boss. Or just maybe—if it's the stock and bond market—it's a few words from the Federal Reserve chairman. Since the Great Recession of 2008 and the stock market trough in 2009, it's been clear that the stock market has risen on the growth of earnings per share but also on the succor from a Federal Reserve that has gone to great lengths—read that quantitative easing—to support financial assets in general and equities in particular. And it's happened again. Truth be told, the tinder was laid by a comment—I mean tweet—from President Donald Trump who said Tuesday that he had "a very good telephone conversation" with China's President, Xi Jinping. (See page 11.) Once the Fed chimed in Wednesday about a potential rate cut, the match was lit and it was rockets red glare for stocks and bonds (see page 5). The rise in oil prices helped the energy sector, which was up almost 3%, but not so high enough to put investors off, given the increased tension in the Middle East after Iran downed a U.S. drone. Equities partied so hard last week that new all-time records were set Thursday, though markets eased back slightly Friday. The Standard & Poor's 500 index rose 2.3% to finish around 2950. And this time round, the venerable Dow Jones Industrial Average—which hadn't produced new highs in April when the S&P 500 did—also reached all time highs Thursday. Friday it closed at 26,719, up 2.4% on the week. The DJIA had been lagging, says Peter Andersen, who runs Andersen Capital Management in Boston, mainly on the trade fears. The Dow is chock-a-block with giant global companies whose revenues come from all over the world. Hence, he notes, investors only reading the tariff headlines were concerned that these companies would be unduly affected by an intensifying trade war. The market's view on trade friction is a bit simplistic, Andersen continues. Indeed, the trade tiff between the U.S. and China has been generally not well understood by investors, he says. The situation was never going to be resolved in days and weeks, as the president said over and over again in tweets. Investors believed that, but the reality is more nuanced and complicated. The Chinese government is said to take the longer view, thinking in months and years, he adds. The market is finally adjusting to the idea that a deal will come but that "it isn't going to be quick," Andersen says. President Trump and Xi Jinping are expected to meet at the G20 Summit next week in Japan. With the economic data kind of "meh," perhaps markets are sniffing out a somewhat better than expected world in the intermediate term. Andersen is sanguine about the next three to six months based on decent expected earnings growth and low unemployment numbers. The market's price/earnings ratio is 17.7 times this year's EPS and 15.8 times next year's EPS. Now I realize that all this can go to smithereens in heartbeat, given the state of world events. The downing of the U.S. drone by Iran could have—and might yet still—turned out far worse, for example. And yes, the global data isn't so sweet. Friday's European factory output data suggested a decline in activity for the region, as the IHS Markit Eurozone Manufacturing PMI came in at 47.8 in June 2019, versus consensus expectation of 48. Meanwhile, orders booked at Japanese factories were at the weakest level in three years. Moreover, though I remain bullish I admit to recognizing some cognitive dissonance in the bond market, where the yields on the 10-year briefly slid below 2% before finishing at 2.06%, down from 2.08% one week ago. The bear looks at that and says, "See, the bond market is telling you a recession is possible." The bull looks at that and says yields are dropping because the Fed is telegraphing that it will reduce the Fed funds rate soon. Again, I tend to go with the latter—at least until the global economic numbers worsen appreciably, which I don't expect. For more on why that might not happen, see Tom Lee's comments on page 3. Bottom Line: Continued choppy action until Q3. Quote of the Week: From The Wall Street Journal: "We were cocked & loaded to retaliate last night on 3 different sights when I asked, how many will die," Mr. Trump wrote on Twitter on Friday. "150 people, sir, was the answer from a General." Questions? Contact Vito J. Racanelli at vito. racanelli@fsinsight. com or 212 293 7137. Or go to /.
Trump's Trade Sucess- Outside China
While the focus of media and trade action in Washington, D.C., was on the escalating tensions between the Chinese government and President Donald Trump, the Administration was taking steps to find successes elsewhere. For example, the U.S. announced a postponement until at least November of its proposed tariffs on imported cars and car parts. This tariff would hit two of the US's closest allies, Japan and Germany, and is opposed by those governments and by much of American industry. Though the China negotiations have been in the headlines, trade talks are also ongoing with both the European Union and Japan. The delay of the auto tariffs allows for these negotiations to proceed without the threat of a draconian US action. The other trade issue that saw some positive attention this past week was a meeting in Washington between the US Trade Representative and leaders in Congress to discuss revised NAFTA or, as it's now known, USMCA, for United States, Mexico, Canada Agreement. The treaty needs Congressional approval before it can come into force, and with change in control of the House of Representatives to the Democrats from the Republicans, there have been comments from unions that labor can do better with the new leverage provided by Speaker Nancy Pelosi and House Democrats. Most observers acknowledge the revised treaty is better for the U.S. than existing NAFTA and the Administration appears willing to make accommodations on some of the assurances that Democrats and labor seek. Of course, what may really be determinative is whether or not the Democrats are willing to give Trump a victory here with the 2020 elections approaching. House Democrats passed their first major bill that included a bipartisan measure aimed at lowering generic drug pricing but combined it with Affordable Care Act (ACA) provisions. Without separating the two measures, no final healthcare bill will pass the Senate or be signed by the President. President Trump Unveils Immigration Reform Plan"America's last major overhaul of our legal admissions policy was 54 YEARS ago. Think of that. So a major update . . . is long overdue."Posted by The White House on Thursday, May 16, 2019 China will be pumping money into their system and probably reducing interest rates, as always, in order to make up for the business they are, and will be, losing. If the Federal Reserve ever did a "match," it would be game over, we win! In any event, China wants a deal!— Donald J. Trump (@realDonaldTrump) May 14, 2019
Trade: After China Comes Japan
Lucky us. Congress remains out of session for its two-week spring break. Front and center is the long-awaited Mueller Report, a font of jokes for many a late night talk show. But it's here and it says…it says…. Well it didn't say much. Maybe the President did something. But we don't know, is what it says. The report release is not a game changer in Washington, D.C., with the Attorney General standing by the President and the Democratic House committed to keeping the Trump obstruction story alive. In my view it continues to distract Democrats from the issues that got them the majority such as health care and the environment and at the same time gives the President the opportunity to keep the discussion on an issue he seems to relish and buoys his relationship with his base. Trade is never far from the market's mind and it also remains a policy focus of the administration. Trade matters and trade with China especially matters. Nothing but positive news continues to come out of both Beijing and Washington, D.C., on the progress towards a deal between the two economic superpowers. Still, with the Easter holiday weekend break upon us, no final breakthrough is expected in the next few days. Let us not forget Japan. The US and the Land of the Rising Sun had their initial talks on a long anticipated bilateral trade agreement, after talks were delayed during the first year of the Trump Administration by Prime Minister Abe's desire to see Trump reconsider his decision to withdraw from the Trans Pacific Partnership. Abe wised up and realized that there was no alternative to a bilateral agreement between the US and Japan, the final straw for the Japanese being the threat of a new tariff on auto imports. Trump wants Japanese markets open to American agriculture and Japan will need to find ways of reducing the trade deficit imbalance, while at the same time getting guarantees that Japan would not be hit with any proposed tariffs on auto imports into the US. Last week, I warned about healthcare increasingly becoming an issue. Look what happened. Oh, and let's not forget that Congress is far from a budget plan for the new fiscal year that begins October 1. We've noted before that that this will come to the fore as soon as the trade issues are resolved. The World Trade Organization finds that the European Union subsidies to Airbus has adversely impacted the United States, which will now put Tariffs on $11 Billion of EU products! The EU has taken advantage of the U.S. on trade for many years. It will soon stop!— Donald J. Trump (@realDonaldTrump) April 9, 2019 I was never planning a vote prior to the 2020 Election on the wonderful HealthCare package that some very talented people are now developing for me & the Republican Party. It will be on full display during the Election as a much better & less expensive alternative to ObamaCare…— Donald J. Trump (@realDonaldTrump) April 3, 2019 Everybody agrees that ObamaCare doesn't work. Premiums & deductibles are far too high – Really bad HealthCare! Even the Dems want to replace it, but with Medicare for all, which would cause 180 million Americans to lose their beloved private health insurance. The Republicans…..— Donald J. Trump (@realDonaldTrump) April 2, 2019