Articles tagged as
tariffs
It appears that ebb and flow of the U.S.-China trade talks continues to be the issue which markets focus on, while investors largely ignore the back and forth on the potential impeachment of President Donald Trump by the House of Representatives. Impeachment seems to be a side show for markets, at least. Early in the...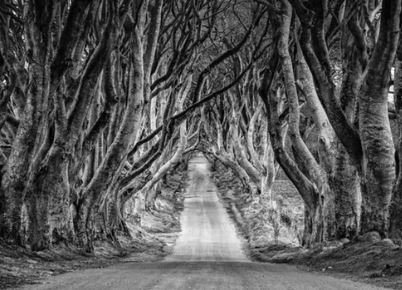 Soybeans Won't Cost Trump in 2020, but Auto Tariffs Might
By Vito J. Racanelli, August 29, 2019 There's a narrative in markets—fueled by headlines—that soybean farmers could cost President Donald Trump the 2020 election. I beg to differ. He might indeed lose the election, but it won't be the beans. In trade wars and headlines, facts sometimes get in the way of the story. A reasonable review of the agricultural and electoral data, as we'll see below, suggests the likelihood of Trump losing a meaningful portion of the farm state vote that he won in 2016 is a low percentage bet. Simply stated, in the most important soybean states that went for Trump in 2016, they did so in such a big way that it would have to get very bad to cause a switch of allegiances. In 2020, the reversal necessary to cost him electoral votes—remember that's what elects presidents—is going to be a tall order for the Democratic candidate, whoever he or she is. Trump's average margin of victory in the soybean states he won was over 20%. It's true that some farmers are hurting, hit by a double whammy of reduced soybean sales to China and lower commodity prices. According to the USDA, U.S. total soybean exports this year at August 1, 2019, were 42.0 million tons, down 11.3 million from the year ago period. Much of that was due to exports to China, 10.6 million tons, down from 16.9 million in the same period of 2018. (See table.) The second whammy is price: Outside the U.S. soybean prices are down 14%. In calendar 2018, the U.S. imported a record $539.5 billion in goods from China and sent $120.3 billion there, for a trade deficit of nearly $420 billion. That's why Trump is seeing red. I'm not going to discuss the U.S long term structural deficit with China nor the likely poor efficacy of tariffs and trade wars, but suffice to say I think they are bad for the U.S., bad for China, and bad for the world. I understand the frustration with China, but given that the U.S. is a democracy and China is totalitarian, it's more likely that China can tough it out than the President be re-elected. The 2018 U.S. exports to the Middle Kingdom ($120.3 billion) were down from about $130 billion in 2017, and almost the entire difference was soybean and corn. The U.S. is a net importer from China in most market segments such as consumer electronics, apparel, furniture and industrial supplies. The one major exception: agriculture. Soybeans made up a big chunk of the U.S.'s worsening 2018 trade deficit with China. If you want a superficial assessment, it's that soybeans will cost Trump the 2020 election. But let's look at the big soybean states that went for Trump and by how much. (See table below.) According to a study done last year by the Federal Reserve Bank of St. Louis, the top 10 soybean producing states (2018 data) made up nearly 80% of U.S. soybean production. Trump won 8 of them by significantly large margins, and lost one, Minnesota, by a small amount. Given those "yuge" winning margins in the eight states, it would take a rather large voter U-turn there to cost him the electoral votes. Could it happen? Sure, but how likely is that? For example, even if he lost the two states with his smallest margins of victory, Ohio and Iowa, but repeated in the other six, that would still leave Trump with 282 electoral votes. That assumes he repeated victory in all the other states he won in 2016. It might be a narrow victory, to be sure, and other factors could still cost him. Here's another reason why soybeans aren't scary for Trump. Despite the pain to farmers and consumers, Americans like his tough line in general, according to a recent story by The Wall Street Journal. Top Congressional Democrats and Republicans have applauded his aggressive line and polls show mistrust of China is growing across party lines, the newspaper reported. China takes about 7%-8% of the U.S. total of exports. The US Trade Representative Office notes the other top export categories to China last year were aircraft ($18 billion), machinery ($14 billion), electrical machinery ($13 billion), optical/medical instruments ($9.8 billion), and vehicles ($9.4 billion). Aerospace is concentrated in two states, California and Washington, which are lost causes for Trump. Remember, the states that gave Trump the electoral victory were Michigan, Wisconsin and Pennsylvania, where he had a total of only about 100,000 votes more than Hilary Clinton, out of 130 million cast. He has the status of incumbent, and short of a recession—given the Democratic opponents so far don't seem capable of appealing to voters beyond the party's left leaning base—the 2020 electoral college vote might be closer but the numbers still favor Trump. I'm not endorsing all his policies, just looking at the data. A more plausible path of a Trump defeat next year is a loss in the toss-up states he won. For example, Michigan (16 electoral votes, $3.6 billion to China), is a big automotive state, and Wisconsin (10, $1.7 billion), has a sizeable oilseed and aerospace exports to China. Who knew? Pennsylvania (20, $2.6 billion) exports tend to be resources. An interesting study was done recently by DataTrek about where the next recession might begin. Using data from previous recessions concerning the labor markets in states with particularly cyclical economies and with lower-than-average education attainment, DataTrek concluded that one 3-state area could be the recession vector: Michigan, Ohio and Indiana. Pennsylvania and Wisconsin are right next door. My colleague and resident D.C. expert Tom Block says if he had to pick one important state it's Ohio, sometimes overlooked as a soybean state. In recent years, no Republican has been elected without it. Where could I be wrong? The trade wars could worsen to the point that the global economic slowdown turns into a recession. Of course, there are many political and economic unknowns that could materialize between now and November 2020. Bottom Line: Short of a recession in the next six to 12 months, which isn't my view, don't look for soybeans to trip up Trump.
Who Flipped the Switch?
It was the Fed. Ultimately, that's who was responsible for last week's 4.4% lightning quick turnaround rally in U.S. stocks. And just like that, the market is within a few percentage points of the all-time high again. Feels better, doesn't it? June 4—when Federal Reserve Bank chairman Jerome Powell spoke—just might turn out to be the lynchpin of the year. The Monday before, the market was down nearly 7% from the all-time high set April 30. Then the Powell Put was invoked like a papal bull, the sun came out, and stocks had their best week of the year. In a speech Tuesday, Powell said the bank would "act as appropriate to sustain the expansion." Translated into Wall Streetese, that means the Fed will cut, and probably relatively soon if the economic numbers don't get better. Indeed, the numbers Friday were again generally soft. For example, the Labor Department said Friday that hiring activity slowed much more sharply than expected, with employers adding just 75,000 jobs. "Powell said he would do what it takes…and that's all it took," notes Frank Gretz, a technical analyst at Wellington Shields. When a market is as stretched as it was Monday, even a hint of good news makes this kind of rally possible. So in the battle for investors' hearts and minds, on the one hand there is the ongoing U.S. tariff wars with Mexico and China, and the understandable fear that it will get worse. That concern feeds the idea that a global growth slowdown is a hair breath away. Data from the World Bank isn't particularly encouraging. The same day that Powell spoke, that institution lowered its global growth forecast for 2019 to 2.6% from 2.9%, based on sluggish investment, rising trade barriers, renewed financial stress, and sharper-than-expected slowdowns in several major economies. Also weighing on sentiment is commodity action, with a move last week of crude oil into bear market territory—that is, down 20% or more. Are tariffs really as bad as they sound? Well, they generally are counterproductive, and the effects are felt mainly by consumers, but as Tom Lee points out in his piece beginning on page three, the actual damage numbers don't add up to something that should put stock prices into a bear market. Billions of dollars worth of potential tariffs wiped out trillions of dollars in stock market capital. Doesn't that sound a bit disproportionate? Yet, in the end, all this worry—serious as it is—cannot compete with the happier scenario envisioned by investors if the Fed cuts. In terms of its effect on stocks, it's akin to the tax cuts enacted by Congress in 2017, after which the market began to soar. U.S. Treasuries, with the prospects of lower rates, rallied. The ten-year yield, for example fell to 2.08% from 2.13%. Ironically, the 30-year to ten-year yield curve steepened, the opposite of the classical expected bond market reaction to a slowdown (For more on this see page 3.) The CME Fed futures market was a sight to behold last week. Trading now suggests investors believe there is an 84% rate cut probability next month. A week ago, the rate cut was expected further along in 2019, in September, with a 70% probability. Now the September cut probability is 95% in the futures market. An October cut is 97% likely, the market believes. Just a few weeks ago, the first rate cut was expected in October. And a few months ago, it was January. I continue to think we will see choppy action until Q3. Quote of the Week: From Bloomberg: Texas's Gas Glut Is So Bad Drillers Are Pumping It Down Wells. Texas drillers may have found a solution to the stubborn natural gas glut that's forced them to either burn it off into the air, or pay others to take it away. At least five producers, led by EOG Resources Inc., are experimenting with shooting highly-pressurized natural gas into past-their-prime wells that have seen their output slip. The wells are then capped to build up pressure inside with the aim of dislodging any oil still hiding in the rock. Not wasting natural gas and getting more oil: Innovation is a beautiful thing. Questions? Contact Vito J. Racanelli at vito. racanelli@fsinsight. com or 212 293 7137. Or go to
Could Higher Tariffs Play into Trump's Hand?
Much to the surprise of many investors, President Donald Trump followed through on his threat to increase the 10% tariff on $200 billion of Chinese imports to a 25% tariff. So much for the art of the deal. The President is sending mixed signals as he talks about possibility of agreement but he also talks about a new program to buy agricultural products from American farmers to distribute as food aid around the world. That would require appropriating funds and another issue is that American farmers have always preferred the greater reliability of trade to aid. In the 2018 election Republican support faded in farm country, and a long term escalation in the trade war could have negative political repercussions for Trump in 2020. However, no candidate better knows how to communicate with his base than the president. The "tough on China trade" stand steals a page from the Democratic playbook. Trade, like infrastructure and prescription drug pricing, is an issue where Trump's ideology is more in line with Democrats than free-trade Republicans. Democrats will have a tough time attacking Trump on trade policy, giving him plenty of maneuvering room. Democrats are so focused on Trump, that House legislation to strengthen the Affordable Care Act has received little attention. House Speaker Nancy Pelosi is beginning to soften her opposition to impeachment as the Administration defies nearly every Congressional inquiry for information on the Mueller Report. While some have cried "constitutional crisis," it's better described as a constitutional confrontation. As a young Congressional aide during Richard Nixon's presidency I well remember the tension over whether he would hand over the Watergate tapes. The demand for the tapes went to the Supreme Court, and Nixon complied. It appears that the missing information from the Mueller Report may go through the judicial system up to the Supreme Court, where even with the Republican majority the outcome is far from clear. If the Democrats keep on the single note of Mueller they will be losing their ability to deliver on health care, infrastructure and the environment which are the issues they won on in 2018. Your all time favorite President got tired of waiting for China to help out and start buying from our FARMERS, the greatest anywhere in the World!— Donald J. Trump (@realDonaldTrump) May 10, 2019 Build your products in the United States and there are NO TARIFFS!— Donald J. Trump (@realDonaldTrump) May 10, 2019
Trade: After China Comes Japan
Lucky us. Congress remains out of session for its two-week spring break. Front and center is the long-awaited Mueller Report, a font of jokes for many a late night talk show. But it's here and it says…it says…. Well it didn't say much. Maybe the President did something. But we don't know, is what it says. The report release is not a game changer in Washington, D.C., with the Attorney General standing by the President and the Democratic House committed to keeping the Trump obstruction story alive. In my view it continues to distract Democrats from the issues that got them the majority such as health care and the environment and at the same time gives the President the opportunity to keep the discussion on an issue he seems to relish and buoys his relationship with his base. Trade is never far from the market's mind and it also remains a policy focus of the administration. Trade matters and trade with China especially matters. Nothing but positive news continues to come out of both Beijing and Washington, D.C., on the progress towards a deal between the two economic superpowers. Still, with the Easter holiday weekend break upon us, no final breakthrough is expected in the next few days. Let us not forget Japan. The US and the Land of the Rising Sun had their initial talks on a long anticipated bilateral trade agreement, after talks were delayed during the first year of the Trump Administration by Prime Minister Abe's desire to see Trump reconsider his decision to withdraw from the Trans Pacific Partnership. Abe wised up and realized that there was no alternative to a bilateral agreement between the US and Japan, the final straw for the Japanese being the threat of a new tariff on auto imports. Trump wants Japanese markets open to American agriculture and Japan will need to find ways of reducing the trade deficit imbalance, while at the same time getting guarantees that Japan would not be hit with any proposed tariffs on auto imports into the US. Last week, I warned about healthcare increasingly becoming an issue. Look what happened. Oh, and let's not forget that Congress is far from a budget plan for the new fiscal year that begins October 1. We've noted before that that this will come to the fore as soon as the trade issues are resolved. The World Trade Organization finds that the European Union subsidies to Airbus has adversely impacted the United States, which will now put Tariffs on $11 Billion of EU products! The EU has taken advantage of the U.S. on trade for many years. It will soon stop!— Donald J. Trump (@realDonaldTrump) April 9, 2019 I was never planning a vote prior to the 2020 Election on the wonderful HealthCare package that some very talented people are now developing for me & the Republican Party. It will be on full display during the Election as a much better & less expensive alternative to ObamaCare…— Donald J. Trump (@realDonaldTrump) April 3, 2019 Everybody agrees that ObamaCare doesn't work. Premiums & deductibles are far too high – Really bad HealthCare! Even the Dems want to replace it, but with Medicare for all, which would cause 180 million Americans to lose their beloved private health insurance. The Republicans…..— Donald J. Trump (@realDonaldTrump) April 2, 2019
Congress Gives Americans A Break
Whew. The U.S. Congress has adjourned for a two-week Easter/Passover break, with the House unable to pass a budget plan for the new fiscal year that begins October 1. Both the House and Senate have begun the process of talking about a plan to forestall sequestration cuts that are required under the Budget Control Act of 2011. Without a budget agreement, huge and painful cuts of over $100 billion could be implemented on all federal spending. Yes, over $100 billion. A billion here and a billion there and pretty soon you're talking real money, as the saying goes. The Democratic control of the House, and President Donald Trump's willingness to seek confrontation over border wall funding, could add a new level of drama to this year's budget debate. I'll have more on that as it develops. Trade is the issue that won't go away. US/China trade talks optimism continues as Treasury Secretary Mnuchin has suggested that an enforcement mechanism, which is a major sticking point, is close to resolution. And what about NAFTA, or what will soon be formally known as USMCA? In terms of the political reality of getting the new NAFTA/USMCA deal through Congress, perhaps no issue demonstrates the changed DC dynamics more than the Democrats taking control of the House more. Prior to last year's election, many Democrats spoke positively about the treaty that Trump's trade team had negotiated with Mexico and Canada. Trade is one of those select issues where the populist positions of President Trump often align more closely with Democrats than traditional Republican views. However, now that Democrats control the House, they are asking for more, and House Speaker Nancy Pelosi said the House won't take up the treaty until Mexico enacts the changes in workers' wages and rights. Canada has national elections in October further complicating the approval process. The new USMCA was indeed a significant win for President Trump, and whether House Democrats are willing to give that win a boost as the 2020 election approaches means that time may be the enemy of ratification. Too bad that the European Union is being so tough on the United Kingdom and Brexit. The E.U. is likewise a brutal trading partner with the United States, which will change. Sometimes in life you have to let people breathe before it all comes back to bite you!— Donald J. Trump (@realDonaldTrump) April 11, 2019 The World Trade Organization finds that the European Union subsidies to Airbus has adversely impacted the United States, which will now put Tariffs on $11 Billion of EU products! The EU has taken advantage of the U.S. on trade for many years. It will soon stop!— Donald J. Trump (@realDonaldTrump) April 9, 2019