Friday's decline has achieved my Base case 2022 technical target and Friday's reversal gives hopes for a short-term rally getting underwayVery good price action in Equal-weighted Healthcare and Technology this weekVIX recent lagging could be construed as bullish, sniffing out market bottom https://vimeo. com/712238976 Markets...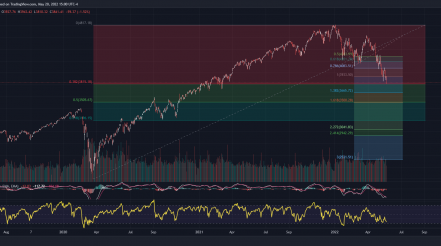 Bricks and Mortar Target Thriving in an E-Commerce World
Let's retire the scary term "Retail Apocalypse," shall we? It's oft repeated in the media and on Wall Street, inducing herd-like fright among investors interested in the retail sector because, let's face it, bad news sells and the news has been bad. Indeed, Amazon (AMZN) remains a threat to the...