The tug-of-war between bulls and bears seems never-ending, as any hint of inflation easing seems to result in a sharp recovery for Equities.  Yet, Tuesday's BOE governor's comments seemed to throw "cold water" on the rally in global risk assets when he reiterated the plan...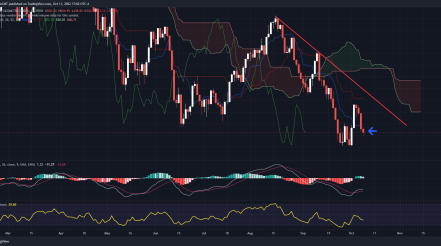 Alternative Data: Sentiment from Social Media
In our previous note on alternative data, we used Reddit to identify stocks that saw an uptick in their mentions coupled with unusual trading activity.In this note, we create a social media-based sentiment indicator by focusing on the sentiment implied in individual Reddit comments.For index-level products, like SPY, our sentiment...
Watch for Cyclicals bottoming for sign of new up cycle
You have to be impressed by the persuasive power of price movement on sentiment and headlines. I'm obviously just a bit biased, but the sudden reversal from bearish to bullish headlines only reinforces the importance of including technical analysis in one's investment process. Why? Well, despite the short-term wiggles that...