Articles tagged as
recession
– Worries about BBB debt abound but debt service ratios 'well within norms' – BBB space has exploded in size last 10 years to $3T – BBB has returned 9% this year I admit to being old enough to know there was a time when...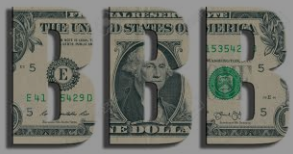 Message From A Representative of the Silent Bullish Majority
I recently had lunch with a good friend and former J.P. Morgan colleague and among the many things we chatted about was that we agreed that it somehow seems many more "parties" are cheering for economic gloom/recession. Moreover, this has come up in more than a few conversations with our...