– COVID-19 panic knocked SMPL stock down 50% at one point; valuation seems appealing – SMPL benefits from strong management; healthier snacks trend; potentially strong growth – In a more normal post COVID-19 world, SMPL could rise 25%-30%; heavy insider buying seen Like many small...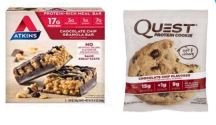 Despite Pullback, Earnings Revisions Support Rally Continuing
Given last week's pullback, I remind investors to keep your eyes on the bigger target, the horizon six, 12, and 18 months away. Our work tells us that equity markets will be higher in the future. Additionally, from a positioning standpoint our proprietary sector single stock quantitative stock models still...