In 2H2022, there have been two separate days where markets saw massive declines:post-Jackson Hole on 8/26post-August CPI on 9/13 In both instances, equites were reacting to re-calibration of Fed expectations. That is, when investors see risk of tighter Fed, stocks have fallen in a broad...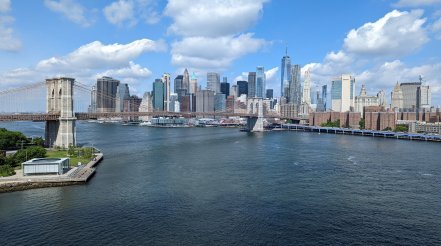 Best two-day run for the NASDAQ since 2020; Now What?
Following one of the most important FOMC meetings in recent times, the key takeaway is simple: the FOMC wants financial conditions to tighten.  Both $QQQ and SPX pushed up to a meaningful trendline of resistance, and movement above 350 for QQQ and above 4417 in SPX is imperative to gain...
If EPS Rises to Pre-Covid-19 Level, XLNX Could See Old Highs
Xilinx (XLNX), which designs and develops programmable chips, has seen its share price rise about 50% to around $103 in the recent rally from the March lows, as the market broadly discounts a lessening of the COVID-19 spread, and a reopening of global economies.  Source: FSInsight. com, Bloomberg XLNX is...