Articles tagged as
internet
– AVLR SaaS is leveraged to some of the same e-commerce catalysts as AMZN – US Supreme Court 2018 decision on states sales tax likely increasing customer base – Major barriers to entry; inexorable growth of online retailing can boost stock These are unusual times, but it seems the market still sees a bright future...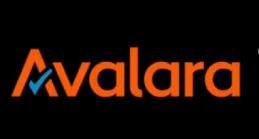 Bricks and Mortar Target Thriving in an E-Commerce World
Let's retire the scary term "Retail Apocalypse," shall we? It's oft repeated in the media and on Wall Street, inducing herd-like fright among investors interested in the retail sector because, let's face it, bad news sells and the news has been bad. Indeed, Amazon (AMZN) remains a threat to the bricks and mortar channel. That challenge, however, is hardly new and after a decade of headlines about it, I believe this worry now applies mainly to companies that don't have a strong online strategy. Target (TGT) does, which should serve it well in the ongoing battle with Amazon. Pay attention to Target because its management seems to get it. What's Target's secret? One of the nation's biggest general retailers, with 1,800 stores, the company has embraced the power of the internet, investing in programs like same-day fulfillment, as well as more traditional tools such as offering exclusive brands shoppers can't get elsewhere. While Target's e-commerce business remains significantly smaller than Walmart's or Amazon's, the Minneapolis-based retailer's growing prowess is clear in recent results. For example, in the fiscal 2020 first quarter ended May 4, online sales grew 42%, up from 28% in the year ago quarter. That compare to 9% at Amazon; 37% at Walmart (WMT), and 15% at Best Buy (BBY) in their respective first quarters. Target comparable sales grew 4.8% on traffic growth of 4.3%. Seems like pretty good sales momentum, doesn't it? Comparable digital sales contributed 2.1 percentage points to Target's overall comp sales growth and its same-day fulfillment services (Order Pick Up, Drive Up and Shipt) drove well over half of the digital sales growth. Not bad for bricks and mortar. By the way, first-quarter operating income of $1.135 billion was 9% higher than a year ago. GAAP first quarter EPS from continuing operations were $1.53, up 15% from last year. And in the February ended fiscal 2019 year, GAAP earnings per share (EPS) were $5.51 vs. $5.29. Target expects $5.75 to $6.05 EPS in the current year, fiscal 2020. Source: Target 2018 Annual Report The company continues to invest intelligently in e-commerce and improvements to the consumer experience, a move that is driving sales and helping the company to succeed in the long term, according to New Constructs, an independent stock research firm specializing forensic accounting. Capital expenditures doubled from 2016-2018, while investments to remodel and improve existing stores more than tripled, as Target remodeled 400 stores over the past two years. Another 600 will be redone over the next two years. The remodels also improve Target's ability to fulfill digital orders. The stores are now the centerpiece of its digital fulfillment strategy by offering customers curbside pickup options and even same-day delivery through the acquisition of Shipt. Target's strategy shows how brick and mortars can be a competitive advantage in an e-commerce world, New Constructs notes. Using stores as distribution centers and pickup locations lets Target leverage its geographic footprint to provide a service that is even more convenient than Amazon. And customers who used to shop at Sears, Toys R' Us, Gymboree, and other recently bankrupt retailers will be looking to shop elsewhere, and Target's convenience makes it an attractive alternative. According to New Constructs, if the stock were to trade at parity with its peers, it would be worth $110/share – 25% above the current stock price. With Target taking market share from other brick and mortar retailers, it arguably deserves a premium valuation compared to peers. Source: FS Insight, FactSet As Target continues to take share from competitors and increase traffic through store remodels, it should be able to continue to beat expectations on the top and bottom line as it did in Q1, the report says. I concur. More strong earnings reports should reassure investors that Target's growth is part of a larger trend, not an aberration. Oh, there's also a dividend yield of 3%. For all the hand wringing about the internet threat, investors of a certain age will remember that Walmart was once going to wipe out the retail competition. Well, certainly many companies, particularly mom-and-pop shops, went under, but retailing survived. Online shopping is undeniably convenient but the urge to visit your favorite store isn't going away. Target's stock looks appealing in the long run, though the recent 20% pop to $88 might make some investors hesitate. Even after that rise, Target's price/earnings ratio of about 15 times is in line with stock's historical median P/E. My guess is that, given the regularity of the screaming headlines about the "Retail Apocalypse," investors might get another temporary crack at Target at a lower price. If that happens, it could prove to be a nice entry point. A look at Target's stock action over the past ten years shows volatility inside of a general upward sloping trend. Shares have gone from $40 in 2009 to $88, but with plenty of 10% to 33% drops in between. Another ugly industry headline could lay the sector low again. Where could I be wrong? There are market concerns about recession in the near term, and that would knock lots of retail stocks like Target's for a loop. Nevertheless, the last few quarters suggest Target is getting the internet right, and that's important for the long run.