Articles tagged as
healthcare
HEALTHCARE LOOKS QUITE BULLISH HEADING INTO THE END OF Q2 Healthcare has started to kick into gear as Q2 is coming to a close.  $XLV, the SPDR Healthcare Select Sector Fund ETF, is higher by over 8% in the rolling five-day period, the best performing...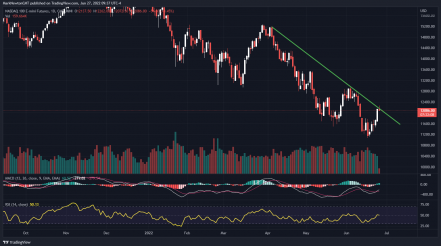 Healthcare rebound is bullish for this group to join the rally after recent underperformance
Technical Strategy Video (Recorded Tuesday, October 19th): https://vimeo. com/636656612/3d7d19e7c3 Outperformance in Biotech, Services, Medical Devices and Pharma bodes well for Healthcare to "kick into gear" after a difficult month of underperformanceAutomotive (Retail) and Trucking (Transports) are two key groups to favor which are entering bullish periods of positive 6M...
Healthcare Looks Inexpensive; Some Healthy ETFs to Play
The rapid spread of the coronavirus from China to the rest of the world is a serious health challenge. It has everyone around the globe concerned about their own healthcare. Additionally, with the market down so much since the outbreak, about 3% at one point in just a few short...
Upgrading Healthcare Rating to Overweight from Neutral
The omnipresent headlines about the deadly coronavirus underlines the importance of good, reliable healthcare in the modern world. For many other fundamental reasons it's time for investors to take another look at the lagging U.S. healthcare sector. Thanks to a perspective drop in the sector's equity risk premium (ERP), reduced...