Articles tagged as
FSI Pro
Will McEvoy contributes to FSInsight's Crypto Weekly research, most recently reporting on stablecoins and their position within the crypto market. Carrie & Will chat stablecoins and how they are different than other cryptocurrencies, such as Bitcoin. *Recorded July 29, 2021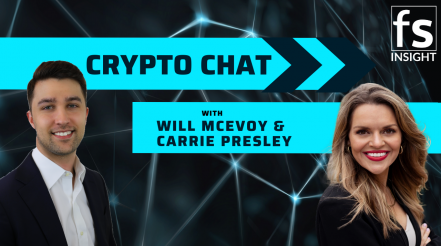 FSInsight 2Q21 Daily Earnings Update – 08/03/2021
•  149 companies are reporting this week. •  Of the 311 companies that have reported so far (62% of the S&P 500), 89% are beating earnings estimates by a median of 12%. •  On the top line, 87% are beating by an average of 6%.
Road to infrastructure passage in Senate
We will be introducing a Weekly Policy Update each Monday – authored by Tom Block – to provide additional insight on the current political climate. Summary After days of negotiating and drafting the Senate has finally unveiled its bipartisan infrastructure package. The bill totals 2702 pages, funding programs ranging from...