The Fed minutes have been released, and they showed that the market interpreted previous actions in a more "hawkish" context than was warranted. The doves remain firmly in control despite what may have been a tactical victory for the hawks on inflation. There appear to be seven members who are very hawkish and want to...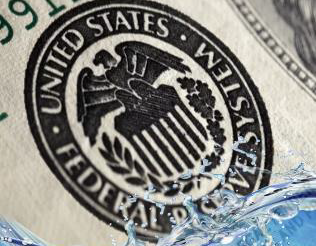 FLASH: Fed Minutes Not Hawkish, Buy Recent Weakness
Bottom line:  There is a high likelihood that we are within 5-10bps for the low in 10-yr Treasury yields for now and the peak in the U.S. dollar, which should help propel the S&P 500 higher and provide tailwinds for my ongoing preferred positioning themes as stated below:  My work...
Worries of Fed Policy Error Rising, Powell Opines On Crypto
The pressures are certainly rising on the Federal Reserve to respond to what looks like potentially significant inflationary forces in the economy and the fears of a policy error also appear to be rising with it. Larry Summers was a serious once-candidate (Yellen beat him) for Federal Reserve Chairman who has since fallen from grace […]