Articles tagged as
Covid-19
Nothing like a nice 5% selloff to get your attention, eh? Gets the juices flowing, makes you think. Or is it worry? Just when you thought the bear had raised the white flag and slunk back into his dark cave, there he was again bearing sharp teeth and slashing at investors last Thursday. Yes, the...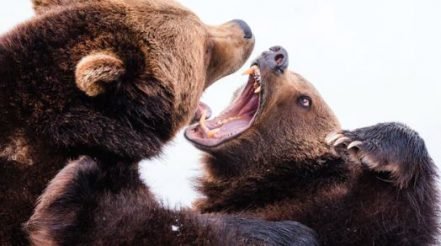 Market Pullback Overdue; Lots of Cash Still On the Sidelines
It was a painful week, with equity markets down 5%. But a big pullback was overdue, given the extended and relentless rise. The natural question is whether this is the start of a broader sell-off. If so, the one thing to be mindful of is: who needs to de-lever? There...
Post COVID-19, Graham Holdings Could Return to Growth
– Graham Holdings stock suffering mainly from COVID-19 economic shutdowns – As world economy recovers after COVID-19 containment, GHC could rise 20% – Lowly valued stock could rise 50% long term as GHC returns to historical growth rate I'm looking ahead to a time when the coronavirus (COVID-19) is eventually...