US indices are growing closer to meaningful lows, and this involves a combination of bearish sentiment, out-sized selling pressure/downside volume, cycles projecting lows in late June, some outperformance in Growth stocks and some gauges of oversold conditions that are close to levels that marked bottoms...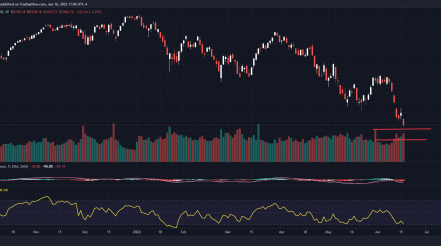 ARK Innovation ETF finally looks close to bottoming
Technical Strategy Video: https://vimeo. com/671285885/45b165f337 US Equity trading lows look near;  Yet, Friday's churning hasn't provided confirmation yet, which likely happens next week, either at lower or higher levels.Sector-wise, the rising US Dollar looks to have hurt Industrials this past week, and Discretionary and Materials also underperformed, while Tech...
China looks to be in final stages of bottoming process
Technical Strategy Video: https://vimeo. com/670951799/25efc067e9 Thursday's reversal keeps SPX range-bound within a ~200-point range for most of this week.  Difficult to expect upside follow-through until 4450 is exceededChina decline looks to have final flush into February which should present attractive buying opportunity coinciding with cycles bottoming and turning higher...
Reasons for Optimism, yet a bottoming process takes time
Technical Strategy Video: https://vimeo. com/669628051/869200ef05 Monday's reversal was a technical positive after multiple down days, but a retest looks likely, and should provide better buying opportunity on any weakness into FOMCBreadth, momentum, and Fear indicators starting to signal a trading low is closeSigns of capitulation should be in place...