Thursday's rise lifted S&P up to resistance at 4303- While it's possible a bit more upside can happen on Friday, the risk/reward for trading longs is growing poorAMZN analyzed after Thursday's post earnings breakdownUS Dollar surge vs Yen has reached highest levels in 20 years...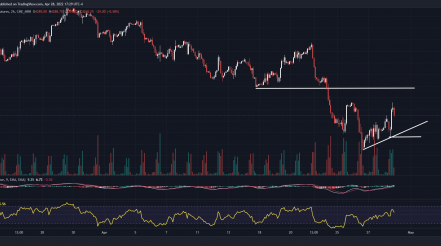 AMZN "Beat" a welcome relief heading into Jobs Number
Technical Strategy Video: https://vimeo. com/673386856/f7153b53a7 Thursday decline proved to be the largest SPX decline since last February, yet expected that pullbacks represent buying opportunities and that last week's lows holdAMZN post market rise encouraging for Tech given its influence, but closing prices for Friday will count for more than...
Avalara Stock Could Benefit from Catalysts Boosting Amazon
These are unusual times, but it seems the market still sees a bright future for online commerce, even two decades on, to go by Amazon's (AMZN) 40% stock rise in the past five weeks.  It is hardly a value play, and many simply can't bring themselves to buy it after...