Financial Research
Signal from Noise
What was your first experience with valuation and markets? Was it a college finance class? Perhaps if you're a millennial, the Global Financial Crisis aroused your interest. Some may have grown up in the shadow of the world's financial center, and this industry has been at the core of their parents' or grandparents' livelihood. However, suppose you think back as far as you can. In that case, there's probably a decent chance that the very first 'market activity,' and we're being philosophical, not literal, you might have experienced was haggling over baseball cards. Generations of people grew up coveting, trading, and purchasing baseball cards. They were initially given out accompanying cigarettes. When children began flocking smokers for the cards, a perennial trend was born. Topps Chewing Gum sold the first modern baseball cards with packs of gum in 1952. Their popularity grew with baseball and has since blossomed into a virtual alternative asset class. Our Signal From Noise column is predicated on finding alpha for our subscribers, and given the changing composition in methods by which companies float their equity, we thought it was time to highlight a SPAC. Some of these deals have deserved notoriety due to aggressive forecasting, concept-driven rather than cashflow-driven investment, and more imagination than financial soundness. The name we found is not one of these SPACs. Source: Topps Investor Presentation The Topps deal with Mudrick Capital mixes a very traditional, conservative asset with exciting blockchain technology in a way that is game-changing for profitability, yet this is not the lynchpin on which being a viable investment depends. Growth assumptions are not fantastical like some SPACs have become known for. An example would be that many EV SPACs predict to be worth $10 bn on a timeline that not even Google, one of the most successful companies in human history, could pull off. We urge you to reserve your pre-conceived notions (as is always desirable when evaluating a potential investment) of SPACs derived from facts like this to evaluate the idiosyncratic case for this particular investment. Source: Topps Investor Presentation An Iconic Brand With Valuable Consumer Connection Meets The Blockchain We have stumbled across a deal that meets many modern themes that we like while also having some very conservative aspects that reliably produce steady cash flow. It pairs what might get a reputation as an entirely speculative element by some assessments or an indispensable tool for monetizing digital scarcity depending on who you talk to, Non-Fungible Tokens (NFTs), with a brand that can evoke emotion in the hearts of millions of consumers on par with Disney in their former CEO Michael Eisner's words. At the 30,000 feet, this deal is reminiscent of Barry Diller's efforts with $MGM in capitalizing on a strong and well-established physical business's transition from the analog world to the digital one. Source: Topps Investor Presentation This is a particularly special opportunity if you love baseball or grew up collecting cards. Still, even if you didn't, we try to demonstrate why we think this is a reasonably priced investment with significant upside and multiple growth opportunities that aren't over modeled on or required to attain solvency like many SPACs. The underlying business of selling physical cards is in a definite upswing. In the first quarter EBAY saw the market for trading cards eclipse $1 billion and even more importantly active users doubled. This bodes very well for this SPAC. Also, there's no bubble in selling bubble gum. The company has a respectable confectionary business with margins and brand recognition that are pretty appealing. This accounts for over a third of revenue. An accretive merger here is another potential sweet surprise for shareholders and could materially contribute to growth. All the businesses are at least competitive and in many cases exceed peers by many metrics. Source: Topps Investor Presentation Despite Reputation of Aggressive SPACs, It Is An Important Trend In The Equity Asset Class Special Purpose Acquisition Companies have grown in popularity recently. They are a less cumbersome way than Initial Public Offerings (IPOs) of taking firms public, resulting in publicly traded equity shares. Some could describe the process as the result of a squabble between Wall Street and Silicon Valley, the latter of the two quite sick of paying steep fees. So far, in 2021, 84 companies have announced they will float using SPAC mergers, and 123 are using IPOs, so this is becoming more consequential for the equity asset class. On the bright side they give retail investors access to businesses they might not otherwise be able to invest in and have lower fees, which can in turn lower Weighted Average Cost of Capital (WACC). The other side of the coin is the reckless techniques in promotion and valuation that have been seen in some SPAC deals sometimes to the detriment of investors. The company's established and defensible position and unique niche in Sports and Entertainment significantly mitigates risk in our view. Also, we believe there's no way a 'shakeout' in the high-growth area of NFTs topples Topps. Not going to happen. It's all upside, in our opinion. Source: Topps Investor Presentation SPACs tend to involve two types of candidates; strong companies with established businesses that have traded in private markets for years and exciting companies that could often more reasonably be called concepts whose valuation is dependent on the realization of pretty aggressive growth assumptions. The company being taken public via merger, in this case, makes real money selling chewing gum, ring pops, and sports collectibles/trading cards. The brand is synonymous with baseball cards in the American psyche but its sources of revenue and brand partners are diverse and steady. Source: Topps Investor Presentation It posted sales of $567 million in 2020, which was up 23% YoY. This was the third consecutive year of growth. This was all before the firm started expanding its prowess in physical products into the digital world by offering NFT cards. The success so far has been pretty incredible after only weeks of being live. While some may consider NFT the epitome of hype, others like Michael Eisner see serious opportunity. The success of NBA Top Shots is an example of consumers developing an organic market. The same is already occurring with Topp's NFT efforts. What is pretty cool about this opportunity is that this management team has managed to get you some pretty impressive upside in the NFT space in an incredibly lucrative and capital-light fashion. Source: Topps Investor Presentation Collectibles Boom When Consumer Balance Sheets Do (80s and 90s) The initial numbers on collectibles and trading cards are suggesting we are in the biggest bull market for these alternative assets since the boom in the 80s and 90s. If you are to purchase share in $MUDS, they will eventually trade on a share-for-share basis under the new $TOPP ticker when the deal is complete in a few months. The thing we like about this investment is that without the exciting upside and growth areas in its Digital Sports & Entertainment, Gift Cards, and upside potential in NFTs, it would still be a robust and steady business with desirable cash flow. CAPEX is next to nothing (about the cost of a decent house in California per annum), and this company has a fortress of content that it regularly monetizes and a significantly durable advantage in exclusive partnerships and contracts. Source: Topps Investor Presentation This company's proverbial fortress of content is paired with eight decades worth of experience in monetizing it. Though best known for its physical baseball cards, it offers a vast spectrum of content to a very internationally diverse audience through partnerships and licensing. In addition to everything else this company is, it is a nuts and bolts content and licensing entertainment play with very credible plans for international expansion and the clout, relationships, and experience to implement a plan that rewards shareholders. Remember this is not in the high-growth side, it has profitable existing business growing in its own rite separate from grand plans. There are more intangible assets than trust-building exercises or whatever happens on the Google campus. The old-fashioned kind comes with having an irreplaceable brand and a direct connection to the heartstrings of dedicated consumers. Topps is chock-full of that kind of intangible value and we think when a conservative asset like this is mixed with a high-risk, high-reward one the risk/reward profile becomes appealing. One of the benefits of this deal is also that unlike many SPACs, the financial success and interest of shareholders is not solely dependent on NFTs taking off. In fact, these things are so new that they are not included in the forecasts in a meaningful way despite their game-changing implications for the business. So, you're getting this upside basically for free. The Topps NFTs have only been available for less than a month and the volume and amount of users so far indicates their foray will be immensely successful. This is probably why Michael Eisner has decided to keep all his shares despite nearly tripling his 2007 investment. Let us explain why it is so consequential. Right now when they release physical baseball cards, all in after all costs they are getting about a 20% profit margin. The cards they sell then go on to sell for multiples of the original price on the secondary market. In the physical market, they do not get a piece of this side of the business that has remained elusive to them but where prices are significantly higher. With NFT's they will get perpetual royalties from every subsequent secondary market transaction. Their revenue literally just grows as the market does and it's a much higher margin segment. With the additional revenue and reduced costs the profit margin triples and goes to 60% when selling NFTs. This is game changing even if it takes a while to successfully migrate the physical business to NFT. When you think of it that way and pair the exciting growth opportunities, this seems relatively cheap. The most similar recent play would be PLBY and look at how it has performed. We're thinking for monetization purposes, particularly since PLBY completely abandoned its legacy business, the Topps brand is just as compelling if not more so since its existing business segments are profitable and growing. Also, virtually no CAPEX is required, which means this name is trading at only around 13x un-levered FCF and about 14x the adjusted 2021 EBITDA target. Topps Recent History and Michael Eisner's Involvement The year 2007 was pretty instrumental for the investing world. Far away were the days of SPACs and NFTs. A little-known saga of this year was that hedge funds on Wall Street were besieging a true American darling, baseball card, and confectionary making Topps. A mighty white knight organized a way to save the beloved company. A private equity firm called Madison Dearborn Partners LLC partnered with freshly former Walt Disney CEO Michael Eisner to purchase the iconic baseball card maker Topps for $385 million. Many have never been in the position of tripling an investment of such a prodigious size, but it stands to reason that not cashing in would require great confidence in the plan going forward. Their partner is required by covenant to exit, but as we noted Eisner isn't selling a share. Even more impressive is that his partner Mudrick Capital is voluntarily committing an additional $100 million of its own money to the investment, a rarity for SPAC deals in which partners usually want to take the money and run! The insider enthusiasm bodes well for this fixture of Americana. Risks And Where We Could Be Wrong It is possible that the upside in NFTs never materializes and that it proves to be a passing fad. However, we and our very experienced crypto team think is unlikely. Scarcity is scarcity and it is the same thing that makes one nearly identical glossy baseball card printed on cardboard worth significantly more than the other. Its application in the digital realm is important and nascent and we think the model that Topps and Mudrick Capital have developed going forward is incredibly lucrative and will likely be beneficial to shareholders. As we stated, we think downside risk is significantly mitigated by the entrenched position of the legacy businesses and powerful brand value and recognition. Even more so, like many Epicenter names this company has a special relationship with its consumers that has persisted through all the turmoil the 20th century could muster. We think it will last well into the 21st in a reinvigorated, and more profitable fashion as well. There is of course also the risk that the height of interest in trading cards and sports collectibles has for some reason passed and the company's revenue will slowly fade. We find this unlikely. We think there are definitely risks to the cycles of valuation in what can be a wild market. As Topps begins to get more revenue from secondary market transactions it will become more exposed to the underlying cyclicality of the pricing of the digital collectibles.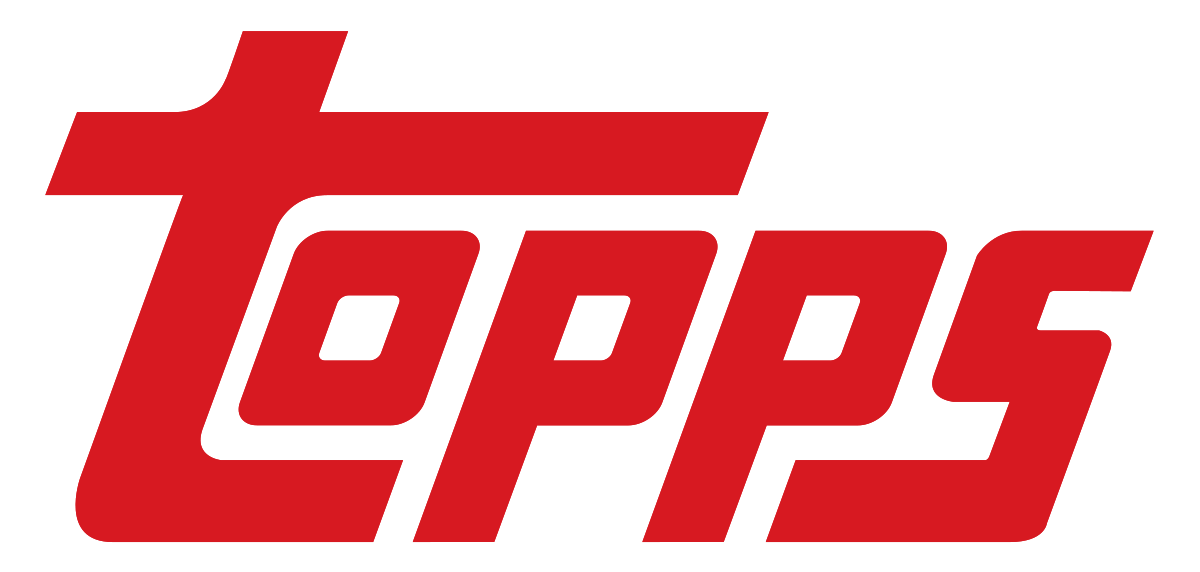 Market Discounts Recession; GDP, EPS Growth Worries Mount
– Our base case is U.S. virus peak in May and SPX bottoms around 2200-2400 – Now market doesn't care that pandemic growth seems to be slowing in some places – PMs seem to have written off 2020 and look to 2021, but EPS visibility low Source: FSInsight, Bloomberg Having lived through three bad bear markets, I thought I'd seen everything. But the rapid demise of stock prices in this one is nothing short of astounding. These are historic times. There are two things investors are afraid of, both of which remain hard to handicap, the extent of the coronavirus spread and the eventual knock on economic effects. The S&P 500 index is down over 29% since the Feb. 19 high of 3386. What's been baffling is that there are incipient signs the COVID-19 virus is coming under control in many of the hardest hit places. As I've noted before, China, where the virus originated, is already showing lower infection and death rates, as is South Korea. While you won't see that in the screaming headlines, there are some who think the pandemic will slow. For example, Israeli Nobel Laureate Michael Levitt said recently that "the end of the pandemic is near." Now increasing talk like that should stabilize the stock market—eventually. However, and this is a big however, there's been significant damage to the investor psyche—no matter how obvious it becomes that the pandemic is over—and that could go on for a while. That is worrying short term. Investors should look dispassionately at the market, but that is hard to do and at times like these when often sentiment wins out. There's an old Wall Street saying about bear markets, "When you should be buying, you won't." I'm convinced that in the three to five-year time frame this is a buying opportunity, but the fear factor is too high for many to overcome. And that's understandable. I believe the coronavirus scare, though serious, has been overhyped and that in a few month's time we will all be wondering why the market took it so badly. That doesn't mean the broad market will recover and old high of 3386 on the SPX certainly looks a long way off now. Unfortunately, the knock effects—again something I've written about previously—have already become a self-fulfilling prophecy in the oil market, where crude prices have plunged to $25 per barrel from over $60 a few months ago, on fears of a glut and lower energy consumption globally. While that might help consumers, it won't help an already beaten up oil sector or their creditors, or employment levels. That will begin to affect the industries that sell to oil companies and car companies, and so on and so on, until the economy as a whole is hurt. Not to sound callous but stock prices probably reflect a declining profit growth much more than coronavirus itself, even though the latter started the whole thing rolling downhill. The market just wants it all to stop and no one knows when that's going to happen. There could be a negative wealth effect. People have lost gobs of money in their stock accounts and 401ks. That hurts and could put a damper on consumer activity for a while, particularly if the market doesn't stabilize. The bears are piling on as for the first time in many years—for most of them—their predictions have come true. The market is desperately trying to estimate what this means for the global and U.S. economic growth, as well as profits. Here again there's little data that can be said definitive, particularly as the outbreak hasn't completely finished. The estimates vary widely. Goldman Sachs, the investment bank, for example said Monday that its U.S. GDP growth forecast for the 1H20 was reduced to zero, with a decline of 5.0% for the second quarter. Ian Shepherdson, chief economist at Pantheon Macroeconomics, in a note to clients on Monday night said a 10% drop in possible in 2Q20 after a 2% drop in 1Q20. Ouch. Others, however, don't see it that bad. For example, The Wall Street Journal recently reported that its monthly economists' survey expects, on average, gross domestic product to contract to 0.1% in 2Q vs a previous projection of 1.9%. They see growth of 1.2% this year, down from 1.9% Annual growth was 2.3% in 2019. Just for comparison, Bespoke Investment Group says 5% declines are rare. Since 1950, there have only been six prior quarters where GDP declined by 5% or more with the most recent being back in December 2008. Moreover, all those six quarters contractions of 5% or more were either immediately preceded or followed by another quarter of negative growth averaging a decline of over 2%. My colleague Tom Lee has a base case that sees 65% probability of a U.S. peak case rate in May with a 2%-3% hit to 2Q GDP. That suggests an SPX level of 2200-2400, roughly where we are now. Source: FSInsight, Bloomberg It's difficult to estimate what this means for EPS of the SPX in 2020. It will likely be lower than the $163 last year. But how much lower? Guidance is coming down and that will continue. One silver lining is that smart managements will take the opportunity to kitchen sink any and all corporate problems into 1Q and 2Q EPS, corona related or not. But I'm getting ahead of myself. Given the over 30% drop, it seems to me the market has already discounted a terrible 2020 earnings. History suggests a permanent 30% drop in EPS isn't rationale. Likely, institution al investors are already looking at 2021 EPS. If COVID-19 continues to be a serious pandemic with a long trajectory then here are some stocks whose businesses I think could outperform in terms of EPS and perhaps their stock prices as well. They run from healthcare to videogames. (See chart nearby.) (The writer currently owns GILD shares.) Where I could be wrong: The coronavirus spread is unpredictable and its mortality rate could worsen appreciably. It could take much longer than expected to be contained. Bottom Line: The stock market has taken a hammer blow and it will stabilize when coronavirus cases peak and when we have a clearer idea of 2020-21 SPX EPS. Prior "Signals" Date Topic Subject / Ticker The Signal 3/11/20 Market COVID-19 COVID-19 Worry Overblown; Market Discounts Recession 3/4/20 Stock iHeartMedia (IHRT) iHeartMedia Stock Could Rise on Cost Cuts, Digital Revenue 2/26/20 Market South Korean Stock Market When Virus Fears Ease, Hard Hit Korean Stocks Look Cheap 2/19/20 Q&A Atlantic Investment Management Atlantic's Concentrated Approach Yields Strong Returns 2/12/20 Stock Casper Sleep (CSPR) Casper Stock Might Not Let You Get a Whole Lot of Sleep 2/5/20 Stock Arch Coal (ARCH) After Sentiment Plunge, Arch Coal Stock Looks Inexpensive 1/29/20 Sector Healthcare Healthcare Looks Inexpensive; Some Healthy ETFs to Play 1/22/20 Stock Spirit Airlines (SAVE) Why Spirit Airlines Shares Could Take Off in 2020 1/15/20 Market 4Q19 EPS Season Market to Focus on SPX EPS Growth after 4Q19 EPS Season 1/8/20 Stock Alibaba (BABA), Tencent (700 HK) Alibaba, Tencent Look Attractive on Strong Growth Potential 1/2/20 Stock 2019 Report Card Signal From Noise 2019 Picks: 74% Win Rate, Beat SPX 12/26/19 Market Stock Market 2020 2020 Could Be the Year "Animal Spirits" Return to Equities 12/18/19 Stock Ulta Beauty (ULTA) Ulta Beauty Shares Whacked 35%; Stock Looks Cheap 12/11/19 Market UK Stock Market Conservative Election Win Should Boost Lagging UK Stocks 12/4/19 Stock Capri Holdings (CPRI) Capri Holdings Recovery, Makeover Could Send Stock Higher 11/27/19 Style Value When a Value Stock Is a Value Trap
Cleveland Cliffs ($CLF) Strong First Quarter Is Likely Just The Start
Our Signal From Noise column is focused on highlighting special opportunities for our subscribers to gain alpha. We often highlight names that have been unfairly castigated for one reason or another, or may for whatever reason be defying the odds and consensus. This name is yet another Epicenter stock that demonstrates just how much the cycle has been broken, how powerful the recovery will likely be, and how even in a later-stage industry adept management can make stellar turnarounds that really reward shareholders. Cleveland Cliffs ($CLF) is highly cyclical play that has its price correlated to commodities. You can see the strong correlation below. Source: Fundstrat, Bloomberg In addition to this, CEO Lourenco Goncalves, a steely (pun intended) industry veteran with a knack for practicality, is dedicated to using this once-in-a-generation cyclical tailwind to improve the company's balance sheet. This is a very wise decision by management, particularly given that compared to competitors, borrowing costs are a particular weakness of the firm. Rectifying this dramatically brightens the prospects for shareholders alone. This is not even including the many other benefits and opportunities for margin expansion that the company has accessed through shrewd acquisitions that placed it, in our view, at the apex of the American steel industry. An expected improving debt profile over the next year is a major reason we think many consensus price targets are low. We will elaborate further below. Source: Fundstrat, Bloomberg An Aggressive Acquisition Strategy That Paid Off Epicenter stocks have utilized a variety of different strategies to meet the moment and reorient and rejuvenate business models at a pace and scale that shareholders could, in many cases, have found difficult to imagine. One way companies and adept managers have been doing this is through M&A. Cleveland Cliffs recently closed two mergers that catapulted it into a leading position in the US Steel industry, in our view. Source: Company Reports  Not only is Cleveland Cliffs the largest company in the steel industry by steel output, its assets give it unique pricing advantages, and the ability to respond to the changing nature of steel demand.  One thing we note is the trajectory of its forecasts over recent weeks. Five weeks ago the company projected 2021 EBITDA of $2.7 billion, two weeks later it raised it to $3.5 billion, and in the most recent earnings report, it raised it raised it again to $4 billion. Even this recent full-year forecast of $4 billion seems low to us, with steel prices currently at $1,400 per ton compared to the $1,100 per ton in the company's Q1 forecast. Some back of the envelope math, not considering margin mix and other factors, would suggest the company's EBITDA for 2021 could be around $5 billion based strictly on the percentage differential in the steel price. And prices could increase further. The last decade has been difficult for the steel industry. However, it is also a highly cyclical industry, and the expected tailwinds of infrastructure spending in the United States, the changing nature of steel demand toward higher quality products, and the multi-year highs in commodity prices, are all reasons why, if you want to pick a an industry "comeback kid", Cleveland Cliffs would be a good choice. It has an experienced and practical management team that prioritizes shareholders while balancing environmental and social responsibility and maintaining a motivated, well-paid, and well-trained workforce. It generates substantial free-cash flow that it projects will be used to pay down all its debt. Yes, the company plans to use its considerable cash flow to clear its balance sheet of debt. This would be considerably beneficial to shareholder value. It would also be naïve not to point out the natural alignment of this company's espirit de corps with the current political winds coming from the White House. President Biden's decision to "buy American" as outlined in his recent joint address to Congress, should greatly benefit the firm as infrastructure spending plays out. There is a certain intangible value to having all the stakeholders invested in the mission and happy to be there. By all accounts, workers are happy. Union negotiations have gone well recently. Happy Marriages Payoff Source: Company Reports Vertical integration and industrial capitalism are like peas and carrots, and this dated, but powerful tool can sometimes be underestimated by an investing world focused on shiny things that aren't steel, metaphorically speaking. However, in the steel industry, Cleveland Cliffs is as shiny as it gets. The benefits of its strategically beneficial mergers right on the heels of what will likely be the greatest industrial cyclical expansion of our life times, post-COVID, further heightened by government infrastructure spending, could be substantial. Cleveland Cliffs had a strong first full quarter after two large acquisitions that elevated it to being the largest and most vertically integrated steel producer in the United States. Its first quarter seems to suggest that these mergers are going smoothly. This company has been raising revenue projections, as we noted earlier, and we will go through some basic analysis to show why we think the current forecasts are still likely too low, given the momentum of steel prices and the potential for demand. The other thing about this company is that it is not just on the right side of vertical integration but it is also gaining cost advantages due to its production of the highest quality steel. There are a number of expanding applications for this type of steel. areas For example, electric vehicles need less steel than current vehicles, but they need a higher proportion of the high-quality, high-margin steel that CLF now has an advantage in producing. Source: Company Reports So another benefit of CLF's recent merger is its exposure to the auto market. The anticipated growth of electric cars is actually an opportunity for margin expansion over the coming years for CLF. We also believe that as time goes on, the already considerable benefits from the recent mergers will continue to compound as cultures integrate and synergies are explored and exploited. Ok, But It's A Steel Company – How High Can It Go?! Good question and we're glad that you asked. Some analysts, like those at Keybanc, have questioned how much higher the stock can go. We think consensus may be underestimating the staying power of high steel prices. In our view, the current momentum has shown consensus to be wrong and overly pessimistic on this company. So, we want to do a deep dive into the company's fundamentals and associated forecasts, to demonstrate, against the tendency of consensus being overly pessimistic, what happens if we slightly raise forecasts in some key areas to the implied price of the stock. If we raise forecasts to reflect the current price of steel at around $1,400 a ton, the implied stock price climbs considerably higher, as you can see below. The average price very well could be higher for a litany of reasons going forward, and CLF is well-positioned to capitalize on positive price pressure. Source: Thinkorswim, Trefis Let's also consider that CLF is well- positioned because of its economies of scale and vertical integration to dominate in the rapidly developing markets for high quality steel in areas like green energy, electric cars and, of course, infrastructure projects. One thing that also has to be done in tandem to support a future where electric vehicles are dominant is to revolutionize the power grid. This will require large amounts of exactly the types of steel that CLF is best at producing, and at which it will likely get better and more efficient at in the future. So, based on these premises, and the poor track record of consensus, we will assume some better numbers on the company's margins, within reason. Look at what the implied price is now, below. Source: Thinkorswim, Trefis So you can see that if you tweak the forecasts slightly, the outcomes begin to change for the better. Based on Biden's "buy American" campaign, we can also probably assume that CLF might be able to sell more steel over the coming years than consensus expects. So, if we up those forecasts as well, the company's implied price goes to $38.30 (below). This is even more interesting when you consider that a lot of the synergies and benefits from CLF's recent merger also apply to the North American iron ore segment. We didn't change any assumptions there, but it is also likely to improve beyond what consensus currently expects. Source: Thinkorswim, Trefis So, as you can see, even though this is purely an exercise and shouldn't be construed as an actual price forecast, it nonetheless shows the dynamics at play in the price of CLF, and why we think it is far more likely that this stock is undervalued rather than overvalued. There are a lot of top and bottom line tailwinds converging, and CLF is as well-equipped as any player in the steel industry to capitalize on them in a way that rewards its shareholders. Management is definitely doing its job. The median EV-to-EBITDA multiple in the steel industry is around 7x. CLF is currently trading at around half this level. If it were trading at the industry median, the implied stock price would be $44. We think there's a lot of room to the upside here, and we think the tailwinds for the steel industry are likely being underestimated. Risks and Where We Could Be Wrong The steel industry is capital-intensive and dependent on cyclical swings in commodity prices. A multitude of factors, including government demand, should mitigate this. The vertical integration in CLF's supply chain should also mitigate this typical risk for the industry. Being that steel is so dependent on economic activity, a primary risk to continued progress for the name would be a resurgence of COVID-19. Temporary headwinds that exacerbate the debt position before the company is able to make good on its promise to pay down its debt could be problematic, but given where we are in vaccination progress in the United States, we find this outcome relatively remote. There could always be other innovations in materials that diminish the utility of steel, as has happened in the past, but CLF is at the cutting edge of advanced steel manufacturing and may even have an opportunity to gain market share at the expense of other industrial metals like aluminum.
Reiterating Bullish Stance on Real Networks
In February, we highlighted a small-cap name with a big history called Real Networks ($RNWK). Yesterday, the company announced an equity raise priced at $2.70 and as of the writing of this update, the share price continued to fall. Since recommending the stock, the price peaked at $6.66 and then began falling in tandem with other small-cap names. However, since the equity raise came up, the fall in price has accelerated. We're convinced the fundamentals of the company that attracted us to it in the first place haven't changed all that much, and have indeed improved. We wanted to provide our subscribers an update on our thinking about this name given the extreme volatility and the recent retreat in price of the shares. There are a lot of additional risks when dealing with small-cap stocks and as we said in our first article and would like to reiterate: there is more risk in small caps so be sure to make sure your positions are appropriately sized! We remain bullish on this company and think part of the problem is that there is NO SELL SIDE coverage of this name. Expanding the float should help address that. The float was also exceptionally small, partially because the CEO, Rob Glaser, has put $10 million of his own money in. We monitor all of our SFN picks closely and quite literally every single development we have seen on the product side is positive. We're not thrilled about how the equity raise was handled and think the valuation is low, that being said we do find the current price given the progress on the growth initiatives to be a steal. We're hoping that the additional shares will help increase participation by a wider cadre of investors and potentially could result in sell-side coverage being initiated. One thing we pointed out in our article was the cultural differences between entrepreneurship culture in Silicon Valley versus Seattle. This is at least part of the problem with Real Networks performance, in our humble opinions, but simultaneously speaks to a very modest management that rarely fields questions on earnings calls. We are thinking that this is significant particularly when taken into account with a pretty significant fact: one of the reasons this equity raise was necessary was because the CEO owned so much of the previous float himself. They recently guided that in 2022 and 2023 there will be "significant double-digit growth" from their AI businesses SAFR and KONTXT. This guidance struck us as bullish. The mobile gaming segment continues to produce solid returns. There is a lot positive occurring on the SAFR side. Recently, the gaming industry in South Australia approved the platform for use. The platform also received a 3rd contract with the US Airforce since last publishing. Again, from our perspective we have only seen positive progress on their growth initiatives and this momentum appears to be building. Another sleeper product that gained traction over the pandemic and allows collaborative watching is being used widely. In our estimation, the SAFR Computer Vision platform will be a very profitable and maybe even ubiquitous product. They are getting new use cases, recently got approval for use in the Gaming Industry and have several ongoing partnerships we view as positive. We view the recent capital raise as causing some short-term pain, however, we think the capital raise was probably made necessary by the rapid price appreciation observed subsequent to our recommending the name (not insinuating causation just that the name recently was trading at $6.66). . In order for the stock to be more stable, they needed to offer more stock and they did it. We view it as a net bullish. As far as the fundamentals and growth story we outlined, our call has not yet changed and we are very optimistic about the fortunes of this company! The company guided for meaningful double-digit growth in their AI businesses (SAFR and KONTXT) and everything we are seeing from the company indicates this is a realistic and attainable goal!
Harley-Davidson's ($HOG) Earnings Blowout Shows Company Is On Right Track
Source: Company Reports Screw it all the way over, reach through the handlebars to raise the headlight beam, the needle leans down on a hundred, and wind-burned eyeballs strain to see down the centerline, trying to provide a margin for the reflexes. But with the throttle screwed on there is only the barest margin, and no room at all for mistakes. It has to be done right.. and that's when the strange music starts, when you stretch your luck so far that fear becomes exhilaration and vibrates along your arms.- Hunter S. Thompson, Hell's Angels Few companies could be a better poster-child for why many institutional investors hate what we like to call Epicenter stocks then the quintessential but also centenarian motorcycle manufacturer. Sure, Harley Davidson makes a unique product that certain diehard consumers love, but those consumers are aging. As are there factories and unionized laborers. Gas guzzling choppers are a thing of the past right? They would have to completely re-invent not only their supply-chain, but also re-invent who their brand and products appeal to to compete in a 21st century marketplace. Trends would have to reverse and a new generation would have to become interested; and they simply would not be interested by the legacy products. The company's recent quarter was the type of miracle turnaround that we have been foretelling in Epicenter names. When you look at the Operating Income, you can see that Harley Davidson is the perfect example of our narrative on these stocks coming to fruition. Epicenter stocks have the best risk/adjusted return because they have the highest probability of significant bullish earnings suprises like $HOG just pulled off. Well when a company survives a disaster like the pandemic, succesfully introduces brand-transforming products and puts up Operating Income numbers like that (not to mention EV upside) then we are going to notice. Source: Company Reports  A Prodigal and Fortunate Son  of American Manufacturing Based on Harley-Davidson's latest earnings reports and a slew of long-elusive analyst upgrades it appears to have done just what many bears, maybe even plausibly, argued was impossible. That's the thing about a lot of the Epicenter names; where growth-obsessed investors see business models not packaged as shiny as a SPAC prospectus, there's still a lot of exciting things going on from a shareholders perspective. We see cornered management teams fighting to survive and insodoing, exemplifying some of the best principles of management. Impressively, the company's gross margin went from 29% to 34.1% on a higher-margin sales mix, organic top-line growth and savings from marketing. Also, the financial services arm which can be an albatross in down-times is booming. Delinquency rates are at lows and it contributed more than four times as much to Operating Income as it did in the same quarter last year. Source: Company Reports The American character has always been partially defined by rebellion. This has been true of our founders through every subsequent generation. Whereas rogues, criminals, and revolutionaries are largely castigated in many societies, to some extent they are glorified and celebrated in ours. Sometimes adept brands can even capitalize on our uniquely American rowdiness. Few have done so as successfully as Harley-Davidson.  One of the more endearing and enduring modern manifestations of our fascination with outlaws was the mid-twentieth century advent of the motorcycle club and "outlaw' motorcycle culture. It is hard to think of a brand more synonymous with a cultural movement than Harley Davidson and motorcycle clubs. It is also hard to think of a brand that commands more loyalty and emotional appeal despite its prime demographic aging. Motorcycle demand appears to skip generations and Harley's efforts to appeal to millennials with new products have so far gone quite well, including its first Electric Bike. Interest has been rising in the company recently. Source: Google Trends That's a Harley? Some of our subscribers may be tired of hearing about Epicenter stocks. We've been saying since the depths of the pandemic that the best risk-adjusted returns would be in those names closest to the economic and social consequences of the virus. However, more than that, we focused on the fact that the unprecedented economic cessation actually created a situation where shareholder incentives and those of management became uniquely aligned; cutting costs, expanding margins, and delivering to shareholders became a new religion in boardrooms across America. It is much easier to do so when the alternative is ruin. The status quo simply was no longer acceptable. Companies had to adapt or perish. Harley is no exception, and by the looks of its amazing first earnings report it has adapted. Companies that nearly double EPS expectations rarely are on their way out. You also know management has changed when a brand associated with high-costs offers one of the best performing and competitively priced bikes in the millenial-heavy market for adventure bikes. Harley's PanAmerica has so far gotten rave reviews and is highly in demand. The company's first electric bike (which also appears more like a naked sports-bike than a traditional Harley) has also gotten great reviews and is widely considered the world's best electric motor cycle. Forays into areas like electric bicycles and a new EV infrastructure show the forward-thinking bent initiated by the relatively new CEO, Jochen Zeitz who rose to fame by turning Puma around from the brink of bankruptcy. Source: Harley Davidson Harley's Turnaround Shows The Company Can Pivot Harley Davidson ($HOG) is an iconic American company that had fallen on tough times even before COVID-19. The company's prime demographic was aging, and its product mix seemed antiquated. However, counting Harley out, like many Epicenter stocks, was decidedly premature. It shattered Wall Street's expectations when its adjusted earnings came in at $1.68 a share. The estimate for EPS was $.90 cents on revenue of $1.25 billion. Actual revenue came in 13% higher. The company significantly raised its expectations for revenue growth to 30% to 35% from 20% to 25%. Things are definitely moving in the right direction at the world's best-known motorcycle manufacturer. Companies that have been around for a long time with as prolific a brand and place in the American psyche as Harley-Davidson can sometimes meander their way back to relevance, particularly if manufacturing is involved. The company dramatically simplified its manufacturing profile and cut costs by relying on subsidiaries and partners in many foreign markets. It is abandoning unprofitable markets, focusing on promising ones, and doing the same with its product mix. Look at the recently resurgent American auto companies. We think Harley's story is very similar. We think their path to success, leveraging the historical strengths of an iconic brand while answering the demands of a different future, is quite similar, except they are a bit earlier in the process. It seems like we aren't the only ones who saw the similarity. Ford's CEO, Jim Farley, is slated to join the company's board soon. His expertise will be welcome and useful for the management team. Like many Epicenter names, its core business was hurt by the pandemic. Still, the company also has millions of highly loyal customers across the world. It is one of the best at cultivating value from its community, like its wholehearted embrace of Sturgis. Like many of the stocks we like to highlight in this column, this company has orchestrated an impressive turnaround and has capitalized on some trends that COVID-19 heightened. The company's leadership is implementing a 5-year restructuring plan called Hardwire. This quarter's results clearly show that the company has turned around what appeared to be an irreversible decline by adapting, innovating, and leveraging one of its greatest assets; its iconic and valuable brand. Secular Trends In The Company's Favor We started this article off with a quote that captures why people love motorcycles. On a larger level, motorcycle demand seems to have skipped generations. One thing that the Greatest Generation and Boomers (both motorcycle-loving generations) had in common was the collective traumatic experiences of the Second World War and Vietnam. We bet that as the millennial generation begins their post-COVID, and for many of them post-urban, lives that the timeless appeal of the "iron horse" will be rejuvenized. It is hard to not take a company with the storied history of Harley-Davidson at its word when it says that beyond building machines, promoting the freedom of the soul is its mission. We also see other secular trends that will be helpful, not the least of which is the economic rise of millenials. There has definitely been some heightened interest related to the cabin-fever associated with COVID-19, but more than that autombiles will soon be mostly driverless. Maybe, the company's product will enjoy a heightened premium in the wake of this coming reality. While it's been clear that Harley-Davidson has been a victim of trade disputes it has no control over with the introduction of the EU tariffs, we actually think this could cut both ways. Surely, a company whose loyal clientele coined the phrase "I'd rather see my sister in a whorehouse than my brother on a Honda" may experience some ancillary benefits from post-COVID-19 trends of buying American and de-urbanization. The rugged individualism that has long defined the American ideal has always been at home at Harley-Davidson. You've got to think in today's day and age; it is a pretty impressive brand feat to carry the outlaw mantle perhaps more than any other American brand while simultaneously supplying law enforcement with a whole lot of motorcycles! Risks And Where We Could Be Wrong The company appears to have a new lease on life, partially because it stopped fighting one of its largest competitors (its own used products) and started capitalizing on them. Dealers, analysts, and riders have all so far responded favorably to the company's new efforts. While we pointed out some demographic trends we see in the company's favor, we will admit that the primary risk to the company is still that it doesn't replace its core customers. Typically, Harley has been a premium motorcycle brand. Although its newest products have been successful, it's hard to tell if they will be sticky enough to sustain the type of growth the company needs to get a higher multiple. That being said, we'd say this company also has a heightened ability to create new revenue streams and capitalize on its loyal community. In one light, the shares have recently hit a 3-year high, and you may think that means you shouldn't touch the stock. Ordinarily, this may be a warning sign, but given the nearly decade-long decline that Harley-Davidson suffered, it seems more like an upside breakout to us. Of course, a stock that has gone up so much has more valuation risk than one that does not, but we still view it as undervalued by some metrics compared to industry averages. Source: TDAmeritrade, Morning Star Prior "Signals" DateTopicSubject / TickerThe Signal04/15/21StockASML Holdings (ASML)ASML: The Jewel of The Empire04/08/21StockAlaska Air Group Inc. (ALK)ALK: Fortune Favors The Strongest Balance Sheet03/27/21StockMGM Resorts Intl. (MGM)MGM: When Boring Becomes Brilliant03/19/21StockSchlumberger (SLB)A Stalwart Energy Name Well Positioned For Coming Boom03/12/21StockGoPro (GPRO)GoPro: An 'Epicenter' Stock With Reasonably Priced Growth..03/05/21StockDeutsche Bank AG (DB)DB Is On The Mend And Very Cheap Compared To Peers02/26/21StockSix Flags (SIX)SIX: An Industry-Leading Re-Opening Play With Upside Pot.02/17/21StockReal Networks (RNWK)RNWK: From Cautionary Tech Tale To AI Multibagger02/11/21ETFS&P High Beta ETF (SPHB)SPHB: Getting to Alpha By Way of Beta02/05/21StockExxon-Mobil (XOM)Why Exxon-Mobil Is A Buy Despite Mixed Earnings01/28/21SectorEnergy GICS-1 (XLE)If You Like TSLA's 2020 Performance, Try The Energy Sector01/15/21StockFord (F)'Epicenter' Stock With EV Upside and Great Management11/05/20StockIngalls & SnyderDespite Gyrating Markets, This Manager Returned 40% in '1910/21/20Stock10-K Filings Part 3Other Voices: Why Reading 10-K Filings Is Crucial; Part 38/19/20Stock10-K Filings Part 2Other Voices: Why Reading 10-K Filings Is Crucial; Part 28/6/20StockTruist Financial (TFC)Never Heard of Truist? This Bank Stock Could Rise Up to 30%7/29/20StockWeight Watchers (WW)Weight Watchers Can Continue to Outperform Post COVID-197/22/20StockXilinx (XLNX)If EPS Rises to Pre-Covid-19 Level, XLNX Could See Old Highs7/15/20StockMarket ConcentrationNarrow Mkt Rally Fuels Worry; We Expect Cyclicals To Join7/8/20StockSEC FilingsOther Voices: Why Reading 10-K Filings Is Crucial; Part 17/1/20StockSimply Good Foods (SMPL)Post-COVID-19, Simply Good Foods Stock Looks Appetizing6/24/20StockLam Research, Applied MaterialsLam Research, Applied Materials Set to Reap IoT Harvest6/17/20StockNordic Semiconductor (Nod. NO)Continued IoT Growth Good News for Nordic Semiconductor6/10/20StockHelmerich & Payne (HP)Helmerich & Payne Stock Could Energize Your Portfolio Disclosures This research is for the clients of Fundstrat Global Advisors only. For additional information, please contact your sales representative or Fundstrat Global Advisors at 150 East 52nd Street, New York, NY, 10022 USA. Conflicts of Interest This research contains the views, opinions and recommendations of Fundstrat. At the time of publication of this report, Fundstrat does not know of, or have reason to know of any material conflicts of interest. General Disclosures Fundstrat Global Advisors is an independent research company and is not a registered investment advisor and is not acting as a broker dealer under any federal or state securities laws. Fundstrat Global Advisors is a member of IRC Securities' Research Prime Services Platform. IRC Securities is a FINRA registered broker-dealer that is focused on supporting the independent research industry. Certain personnel of Fundstrat (i.e. Research Analysts) are registered representatives of IRC Securities, a FINRA member firm registered as a broker-dealer with the Securities and Exchange Commission and certain state securities regulators. As registered representatives and independent contractors of IRC Securities, such personnel may receive commissions paid to or shared with IRC Securities for transactions placed by Fundstrat clients directly with IRC Securities or with securities firms that may share commissions with IRC Securities in accordance with applicable SEC and FINRA requirements. IRC Securities does not distribute the research of Fundstrat, which is available to select institutional clients that have engaged Fundstrat. As registered representatives of IRC Securities our analysts must follow IRC Securities' Written Supervisory Procedures. Notable compliance policies include (1) prohibition of insider trading or the facilitation thereof, (2) maintaining client confidentiality, (3) archival of electronic communications, and (4) appropriate use of electronic communications, amongst other compliance related policies. Fundstrat does not have the same conflicts that traditional sell-side research organizations have because Fundstrat (1) does not conduct any investment banking activities, (2) does not manage any investment funds, and (3) our clients are only institutional investors. This research is for the clients of Fundstrat Global Advisors only. Additional information is available upon request. Information has been obtained from sources believed to be reliable but Fundstrat Global Advisors does not warrant its completeness or accuracy except with respect to any disclosures relative to Fundstrat and the analyst's involvement (if any) with any of the subject companies of the research. All pricing is as of the market close for the securities discussed, unless otherwise stated. Opinions and estimates constitute our judgment as of the date of this material and are subject to change without notice. Past performance is not indicative of future results. This material is not intended as an offer or solicitation for the purchase or sale of any financial instrument. The opinions and recommendations herein do not take into account individual client circumstances, risk tolerance, objectives, or needs and are not intended as recommendations of particular securities, financial instruments or strategies. The recipient of this report must make its own independent decision regarding any securities or financial instruments mentioned herein. Except in circumstances where Fundstrat expressly agrees otherwise in writing, Fundstrat is not acting as a municipal advisor and the opinions or views contained herein are not intended to be, and do not constitute, advice, including within the meaning of Section 15B of the Securities Exchange Act of 1934. All research reports are disseminated and available to all clients simultaneously through electronic publication to our internal client website, fundstrat. com. Not all research content is redistributed to our clients or made available to third-party aggregators or the media. Please contact your sales representative if you would like to receive any of our research publications. Copyright 2021 Fundstrat Global Advisors LLC. All rights reserved. No part of this material may be reprinted, sold, or redistributed without the prior written consent of Fundstrat Global Advisors LLC.
ASML: The Jewel Of The Empire
The British Empire long dominated international trade and geo-political affairs. It used an immense and effective Navy and supporting infrastructure that became steadily more expensive and complex over time. As steam power came to prominence, coaling stations became strategic points of importance to ensure the facilitation of commerce and fuel for the Navy. While old-power politics was based on the number of a nation's ships, today what might be more significant is the smallness of their chips! India, which would become Britain's most lucrative colony, and a source of durable advantage, became referred to as the "Jewel of the Empire." The sheer vastness of it's resources and labor pool gave Britain an immense advantage and perpetual market in which to sell it's goods. The 'Great Game' as it used to be called became a shuffle and rush for colonial assets that would give powers advantage over each other in the quest for supremacy. Britain was usually on top because of it's jewel. While massive ships, packed coaling stations, and the vast expanse of India were where strategies clashed in an analog past, today the focal point of this perpetual geo-political competition has shifted to semi-conductors (microchips) and Rare-Earth Elements. Some may have noticed that after US technology bans on Huawei, President Xi shortly after made a publicized visit to a REE facility, which may highlight his preferred method of retalliation. Source: Cannon, The Information Network The semi-conductor industry is perhaps, more than any other, what separates the human race from the 19th century and underpins modernity. The future viability of the semi-conductor industry depends almost exclusively on ASML. It is probably the most important company that you've never heard of. Breakthroughs and improvements across virtually every industry are being made on the backs of the small, ever-more-complex tiny pieces of Silicon-Germanium that literally power human progress. When we talk about 'Epicenter' industries streamlining and modernizing, much of this actually equates to 'digitizing' and using semi-conductors and the data they can generate in new areas. The auto industry comes to mind; as manufacturing has been shut down by chip bottlenecks the complicated supply-chains and bespoke, high-end technologies that are the meat and bones of the semi-conductor industry are being viewed more and more in the light of a strategic national asset that should potentially be protected and subsidized. Intel just announced it would open two new fabs in AZ at a cost of $20 bn (it will need ASML machines for this). Many newer analysts may have missed the CEO's use of the term 'trusted foundry' which harkens back to the day when military and other vital equipment was only produced by government-vetted firms. The back-breaking capital intensity of the semi-conductor industry has led to consolidation and concentration. America, though still leading in the design of high-end chips has significantly fallen behind on manufacturing. Regardless of whether the chip producers get their capital expenditures right, you can bet that all 5 of the biggest spenders will be spending significant portions of their CAPEX on getting access to AMSL's Extreme Ultra Violet (EUV) tech. Source: Semi-Conductor Industry Association The concentration of the vast majority of semi-conductor manufacturing capacity at the door of an increasingly truculent China and earthquake prone region (TSMC) and also in the crosshairs of a nuclear-armed North Korea (Samsung) has only served to highlight and expedite the strategic importance of the industry to Western policymakers. We're investing aggressively in areas like semiconductors and batteries, that's what they're doing and others, so must we, said President Biden at a recent White House summit on technological competitiveness. This vital industry enjoys rare bi-partisan support. Government support in the tens of billions at least seems likely. Source: Semi-conductor Industry Association, Boston Consulting Group A Technology Monopoly That Western Governments Want To Protect, Not Break-Up The key strategic player's location in the developing Sino-American great-game for technological dominance is not in Shenzen or Silicon Valley; it is in the Netherlands. Our subject, ASML, has developed a virtual monopoly on the only known technology that will permit chip manufacturing progress to continue as it has for the past half-century. ASML has a very dominant market position in photolithographic machines, which use light to imprint complicated structures on silicon. It dominates both the current cutting edge of technology below 76 nm and the next generation of 5 nm and less. Although EUV was necessary to produce Apple's I-phone 12 chips, much of the industry doesn't yet require it. That will change, and even though the cutting-edge EUV machines are a fraction of total machines sold, they already account for nearly half of the company's revenue. This will grow to 75% by 2025. Source: Semi-conductor Industry Association Without ASML's Extreme Ultra-Violet (EUV) technology or a viable alternative, China's earnest gambit to catch up in the chip game is doomed. It's semiconductor capacity will be rendered as vulnerable as Chinese ports were to British gunboats in the Opium Wars, competitively speaking. That's probably exactly why the US has put pressure on the Dutch government to indefinitely delay sales to the Chinese. ASML's CEO greatly opposes this and thinks technology bans will ultimately come back around to hurt his, and American companies. Nonetheless, the actions don't dramatically affect current revenues all that much, but may curtail future plans to grow in the Chinese market. In addition to not wanting China to catch up, the chips produced are so complex they cannot be screened to monitor for surveillance functions. This is why you can bet on Western Governments keeping the ban intact. It should be noted the ban only effects EUV, of which there was only 1 order from a banned Chinese firm, SMIC. Source: Company Reports A Priceless Perch: ASML Is The Gatekeeper of Moore's Law Most people are familiar with Moore's law, proposed by Intel's co-founder, which states the processing power that can be packed onto silicon doubles every 18 months to 2 years. Many folks, however, are unfamiliar with what the industry jokingly refers to as Moore's second law which is the reality that as chips get smaller and more complicated the techniques and technologies required to produce them become exponentially more expensive and difficult to produce. Like so expensive and difficult that only one company can do it, ASML. It's not a competitive advantage that is easily supplanted either, after many fits and starts, billions of dollars and decades of research, the company finally perfected it's edge. The famous law has run into the limitations of the laws of physics as the current scales are near the molecular level. ASML dominates both the 65 nm and below market using its Deep Ultra Violet (DUV) technology, which has higher margins than the higher growth EUV market, for now. The cutting edge of semi-conductor manufacturing happening at the $17 billion TSMC Fab 18 (the most expensive factory ever built) makes building a hydrogen bomb or drilling a deep-water oil-well seem like child's play. The most advanced ability in the plant is what ASML provides. At the turn of the millenium, a cutting edge semi-conductor fabrication plant (fab) would have cost only about $1 billion and there were about 30 companies that had the will and wherewithall to do it. Now there's 2 or 3 and the Fabs themselves cost 10 to 20 times as much. There's one thing that all manufacturers who function on the cutting edge of chip manufacturing need; ASML's tech. It's visionary R&D and spirit of constant improvement have landed it one of the most enviable positions in all of modern commerce. Aside, from it's technological advantage it is a well managed company that has a strong balance sheet and earnings growth momentum. Additionally, the company has a novel structure of getting the major semi producers (Intel, Samsung, and TSMC) to fund stakes in it's R&D. This novel strategy helps ensure their R&D funds go where they will be most efficiently used and the end-user of their tech has integral influence. Profit margin growth should continue to outpace its main competitors for the forseeable future. Source: Seeking Alpha The semi-conductor industry may not get as much glory as it's primary customers (Apple, Google, Amazon and Microsoft), but make no mistake, it is now one of the primary arenas upon which great power geo-politics have been focussed. China long ago realized that it needed to be competitive in chip-making. In the last decade the CCP has given immense state subsidies to try to get it's industry up to snuff, now the US is seeing bipartisan interest in government action to shore up capacity. The Secular Tailwinds For Semi-Conductors The semi-conductor industry is not only notoriously competitive, it is also notoriously cyclical and often subject to supply gluts and shortages, although few have been as significant and widespread (across technological generations) as the recent one driven by COVID-19. The advent of the fourth industrial revolution and the Internet of Things (IoT) also means that whereas uses were previously tied to human consumption, now the vast networks of sensors and chips will expand demand even further and raise the current rates of wafer per capita. Another trend in the industry of late that should benefit ASML, is the desire of companies like Apple and Amazon to do their own chip-design. As this trend continues, it puts an even higher premium on ASML's process-simplifying technology and increases the economic incentive for these firms to get into design. COVID-19 has accelerated trends toward digitization, AI and data production and consumption that were already strong. Multiple CEO's from Intel to Applied Materials and Lam Research Corp all see sustainable demand and a super-cycle for semi-conductor demand that may go on for a while. The storied cyclicality for semi-conductor manufacturers was partialy due to the concentrated nature of the market for semi-conductors in the past. If PC demand was down, then the whole industry would get hit. However, the economics are changing for suppliers of semi-conductor equipment; there are now so many applications and such a diversity of end-customers that the demand for equipment, particularly ASML's has become a lot more steady. It will be one of the main beneficiaries of the major ramping up of CAPEX in the industry. Intel, Samsung and TSMC are spending hundreds of billions over the next decade. It's hard to think of a company that will benefit more than ASML. Regardless of what happens with big-power politics, ASML's technological lead is significant and seems durable. They also have been experiencing great FCF margin growth. So, even though they do trade on many metrics that make them seem overpriced relative to peers, we think the forecasts for their future growth and profitability given their immense technological advantage is worth paying for. The company's projections for future revenue seem low to us, especially since Intel will need a lot of their equipment to get their production capacity to the leading edge. Source: Seeking Alpha Risks And Where We Could Be Wrong The main risk for a semi-conductor supply company is obsolecence and as we have discussed ASML is at less risk of befalling this fate than perhaps any other player in the industry. Even if it's monopoly in EUV is broken miraculously by Chinese research efforts, or efforts to steal intellectual property, it is likely that it's seasoned experience and the massive intangible asset of it's human capital will likely be enough to keep an enduring moat around what may be the most lucrative and strategically consequential technology/intellectual property on Earth. The EUV technology is great at simplifying production processes. Many analysts may have missed the fact that while EUV is currently the leading edge, it is required for very few functions currently. For example, EUV is not used or necessary in producing the older-generation chips the auto industry needs. Intel might be able to spin up some old plants to address those shortages. This makes the EUV technology perhaps even more attractive than initially meets the eye in what is one of the most capital intensive industries on the planet. If you want to be on the leading edge, you simply cannot do it with ASML. Going forward it's technology will be one of the main ways that company's make their capital expenditures worth it. In the world of semis, you definitely have to spend money to make it. Geo-political tensions are of course a major wild-card here. However, the relative neutrality of Europe and the Netherlands in the US/China standoff could ultimately prove to be an advantage. One thing that ASML and many industry players dread is a complete bi-furcation of technological frameworks, one American and one Chinese. The technological prowess and advancement of the semi-conductor industry into one of Earth's most advanced technologically has been at least partially helped by the liberalization of international trade. It's reversal is thus obviously a key risk to ASML's efforts to grow it's business in China. While this is a major risk for ASML, holding the aces is holding the aces. We believe that ASML's downside is severely mitigated by it's superior technology and the likely high barriers to entry a competitor would have to surmount to truly compete. Remember, ASML is not just dominant in the leading edge, but also in DUV. Even here, it has a near-monopoly market-share at over 90%. While we still like AMAT and LCRX from our article back in June, it should be noted that EUV technology has the potential to significantly diminish the need for some of the areas of the manufacturing process that these companies specialize in. Currency risk is of course also a factor for non-European investors. Source: Samsung Company Reports Prior "Signals" DateTopicSubject / TickerThe Signal04/08/21StockAlaska Air Group Inc. (ALK)ALK: Fortune Favors The Strongest Balance Sheet03/27/21StockMGM Resorts Intl. (MGM)MGM: When Boring Becomes Brilliant03/19/21StockSchlumberger (SLB)A Stalwart Energy Name Well Positioned For Coming Boom03/12/21StockGoPro (GPRO)GoPro: An 'Epicenter' Stock With Reasonably Priced Growth..03/05/21StockDeutsche Bank AG (DB)DB Is On The Mend And Very Cheap Compared To Peers02/26/21StockSix Flags (SIX)SIX: An Industry-Leading Re-Opening Play With Upside Pot.02/17/21StockReal Networks (RNWK)RNWK: From Cautionary Tech Tale To AI Multibagger02/11/21ETFS&P High Beta ETF (SPHB)SPHB: Getting to Alpha By Way of Beta02/05/21StockExxon-Mobil (XOM)Why Exxon-Mobil Is A Buy Despite Mixed Earnings01/28/21SectorEnergy GICS-1 (XLE)If You Like TSLA's 2020 Performance, Try The Energy Sector01/15/21StockFord (F)'Epicenter' Stock With EV Upside and Great Management11/05/20StockIngalls & SnyderDespite Gyrating Markets, This Manager Returned 40% in '1910/21/20Stock10-K Filings Part 3Other Voices: Why Reading 10-K Filings Is Crucial; Part 38/19/20Stock10-K Filings Part 2Other Voices: Why Reading 10-K Filings Is Crucial; Part 28/6/20StockTruist Financial (TFC)Never Heard of Truist? This Bank Stock Could Rise Up to 30%7/29/20StockWeight Watchers (WW)Weight Watchers Can Continue to Outperform Post COVID-197/22/20StockXilinx (XLNX)If EPS Rises to Pre-Covid-19 Level, XLNX Could See Old Highs7/15/20StockMarket ConcentrationNarrow Mkt Rally Fuels Worry; We Expect Cyclicals To Join7/8/20StockSEC FilingsOther Voices: Why Reading 10-K Filings Is Crucial; Part 17/1/20StockSimply Good Foods (SMPL)Post-COVID-19, Simply Good Foods Stock Looks Appetizing6/24/20StockLam Research, Applied MaterialsLam Research, Applied Materials Set to Reap IoT Harvest6/17/20StockNordic Semiconductor (Nod. NO)Continued IoT Growth Good News for Nordic Semiconductor6/10/20StockHelmerich & Payne (HP)Helmerich & Payne Stock Could Energize Your Portfolio
Alaska Air Group Inc. ($ALK), Fortune Favors The Strongest Balance Sheet
Everybody is going to want to fly somewhere soon right? You can feel the strong desire; perhaps the greatest ever simultaneous experience of 'cabin fever'. So, you should be able to buy anything that takes people around on something with wings and have a heyday, right? Unfortunately, this is incorrect. Investing in one of the most bankruptcy-prone and heavily regulated industries in America is difficult, can be counter-intuitive and is subject to economic and regulatory forces that sometimes make incentives hard to understand or predict. Choosing the right airline, if you want to invest in the industry is very important. Source: Seeking Alpha The uncertain path of the return of pre-COVID levels of demand on both the leisure and business side makes us think it is wise to stick with the strongest name, financially speaking, and also a name with one of the best prospects for above-industry growth. Alaska sticks out to us. They have a regional and domestic focus. The international focus they do have is primarily in North America to leisure destinations. They have added new leisure routes, have a loyal and affluent customer base, one of the best rates of cash-burn in the industry, an industry-leading product quality and mileage program, and they have pulled off some incredible cost-cutting. Also, in an industry where labor relations matter, ALK managed to not only be amongst the leading companies in terms of cost reductions, but also managed to pay large amounts of incentive pay to employees. The key advantage Alaska had at the beginning of the crisis is that it went into it financially stronger than most. Source: Alaska Air 2020 Shareholders Meeting Presentation If you haven't flown the airline, its product for premium members is a very appealing mix of some of the better old-world airline product features with some of the more innovative products like competitor Jet Blue has. The distinction of first class still holds a certain allure. One of Alaska's main weaknesses, not belonging to an alliance, was also just rectified when it officially joined the One World Alliance on 3/31/21. This will likely provide ALK with a lot of lucrative traffic and, importantly, significantly adds to the utility and ubiquity of its mileage benefits while exponentially expanding inter-line destinations available to existing customers. Another advantage Alaska has is its strong regional business. Another airline we like, JBLU, had a concentration of routes that made the pandemic harder on it and ALK has consistently had significantly higher load factors. Due to the 2018 merger with Virgin America, which was largely succesful and managed by the new CEO, Ben Minicucci, ALK has been able to rely on strong regional business and the usually thin routes that have now become some of the thickest. The ability of management to pivot traffic better than most resulted in an impressive achievement, especially relative to peers, only an 8.4% decrease in passenger yield with about a 50% drop in revenue passengers at the regional level. Source: Company Reports An Epic "Epicenter" Achievement Caps Off Brad Tilden's Impressive Tenure as CEO By now, a lot of folks have heard our narrative for why we like 'Epicenter' stocks, or those names that were closest to the social and economic consequences of COVID-19. We have argued that these companies would use increased operating leverage and meet the torrent of pent-up demand that returned with leaner operating models that we expect will result in EPS above the Street's consensus. Alaska Airlines represents the Epicenter narrative in stark fashion. If you're looking for an airline you can feel comfortable owning for the long-haul, then ALK would be a good name to consider. It has the key macroeconomic drivers of an Epicenter stock, and of airlines in particular, with a difference investors should like – the strongest balance sheet and some of the lowest borrowing costs in commercial aviation. This means, relative to competitors, it has a lower chance of accumulating negative retained earnings as it struggles to ensure growth stays high enough to service crisis debt. Some airlines, particularly given the still unclear timeline for the return of demand, will likely suffer this fate. We think it's preferable to own the airline with the lowest chance of this happening. Source: Company Reports The unprecedented nature of the pandemic crisis faced by companies led to a lot of dilutive capital actions, with many airlines offering additional equity and increasing debt-to-capitalization ratios significantly. Alaska managed the impressive feat of maintaining essentially the same net debt from Q42019 to Q4 2020. Even more impressive is the fact that they did this with a 59% drop in revenue for the year. This is all star numbers even for an Epicenter stock. That's right you heard it correctly Alaska Airlines maintained the same net debt position without changing the share count, with about 60% less revenue to work with. A lot of those savings can be attributed to low energy costs, but the company still cut 22% of it's non-fuel costs, and is leading the industry in terms of cost-cutting and cash-burn. Many competitors are in significantly more dire financial straights than ALK. This, is of course understandable for an industry prone to bankruptcy. In fact, the industry is so prone to bankruptcy that every single US airline that operated prior to the de-regulation of 1978 has declared bankruptcy at one time or another. All except one that is: Alaska Airlines. This isn't just a badge of pride. The conservative balance sheet management and prioritization of shareholder interests has meant that ALK came into the crisis stronger, and so is poised to go into the re-opening stronger. The firm's materially above-industry balance sheet-quality translates into lower borrowing costs and default risk. Source: Bloomberg Positive Cashflow On The Horizon, New Alliance, New Management Airlines are one of the most heavily regulated industries in existence. Some truly strange incentives arise under such circumstances. For example, the reason the services airlines provided prior to 1978 were so posh (filet and lobster served on fine china was an expected first class service) was because it was literally one of the only areas where airlines could legally compete. Yes, the 'golden age' of aviation was partly a product of unintended regulatory consequences. Another interesting feature is the presence of anti-trust exemptions in the industry. Normally, it is illegal for competitors to expressly coordinate on pricing; however, in the case of sub-fares on an inter-line trip (a multi-leg trip using one or more carriers) when two companies operate with only one shared profit margin they typically both receive more than they would independent of coordination. The consumer usually gets a lower fare in the process. This phenomenon is called 'the removal of double marginalization' and is one of the key reasons why Airline Alliances, particularly for a coastal airline like Alaska, are incredibly powerful tools that can benefit an airline and its customers. Source: Company Reports Investing in this industry requires shareholders to be ultra-conscious of a risk that is more remote in many other industries; bankruptcy. Alaska's historical conservative balance sheet management is more impressive when you consider the scale of it's growth over the past thirty years. It went from being a tiny regional airline to the fifth largest airline in the United States. It regularly goes toe-to-toe with the big guys on routes, and wins. It unquestionably provides a higher quality and more refined product that consumers value above what the large legacy carriers can offer. Source: 2020 Shareholders Presentation It has the wherewithal and the will to pivot more toward its warm-weather leisure destinations and it also has added major value to one of the leading edges of its competitive advantage by finally joining a major Airline Alliance. Effective on 3/31, Alaska Airlines officially became part of the OneWorld Alliance. Even though the full return of business travel may still be far off, this development should allow Alaska to expand its mileage program at the expense of the larger carriers, and perhaps at the expense of even a less traditional competitor, Jet Blue. While Alaska doesn't have the same level of product differentiation as Jet Blue, it is very close. The addition of the benefits associated with joining One World should enhance what is already one of the best (or the best, by some measures) mileage reward programs in the industry. Overall, Alaska has managed this crisis better on an apples-to-apples basis than its competitors. We think this will put it in a strong position versus the competition in the coming years to deliver returns to shareholders. Risks And Where We Could Be Wrong The airline industry is fiercely competitive. Delta is directly competing on ALK's turf with its relatively new hub in Seattle. The Low-Cost-Carrier model that ALK is a part of despite its legacy status can be subject to competitive pressure on less established routes. The new routes established by Alaska could prove unprofitable, which would be a setback in the firm's pivot toward leisure. However, we're encouraged by Alaska Air's close coordination with the state government of Hawaii and think it shows their head is in the game on the leisure issue. However, there could be less than stellar returns from the Alliance as well. If business travel takes too long to return, the ultimate benefits could also be delayed. A perpetual source of risk for the airline industry is its direct exposure to the price of fuel. In Alaska's case every $1 increase in the price of a barrel of oil equates to about $11 million in additional fuel costs. So, if the price of oil spikes significantly due to geo-political events or any other reasons, airline stocks and free-cash flow may take a hit. This is a standard risk of the airline business though, and we imagine that the many reductions in fixed and variable costs Alaska made during the height of the COVID crisis should pay off when pre-COVID levels of volume return. The main risk for any airline is that they don't have a strong enough financial position to await the return of demand levels that restore profitability. Alaska Airlines has the industry's strongest balance sheet, in our view. It will likely report positive cashflow for Q1 2021. Prior "Signals" DateTopicSubject / TickerThe Signal03/27/21StockMGM Resorts Intl. (MGM)MGM: When Boring Becomes Brilliant03/19/21StockSchlumberger (SLB)A Stalwart Energy Name Well Positioned For Coming Boom03/12/21StockGoPro (GPRO)GoPro: An 'Epicenter' Stock With Reasonably Priced Growth..03/05/21StockDeutsche Bank AG (DB)DB Is On The Mend And Very Cheap Compared To Peers02/26/21StockSix Flags (SIX)SIX: An Industry-Leading Re-Opening Play With Upside Pot.02/17/21StockReal Networks (RNWK)RNWK: From Cautionary Tech Tale To AI Multibagger02/11/21ETFS&P High Beta ETF (SPHB)SPHB: Getting to Alpha By Way of Beta02/05/21StockExxon-Mobil (XOM)Why Exxon-Mobil Is A Buy Despite Mixed Earnings01/28/21SectorEnergy GICS-1 (XLE)If You Like TSLA's 2020 Performance, Try The Energy Sector01/15/21StockFord (F)'Epicenter' Stock With EV Upside and Great Management11/05/20StockIngalls & SnyderDespite Gyrating Markets, This Manager Returned 40% in '1910/21/20Stock10-K Filings Part 3Other Voices: Why Reading 10-K Filings Is Crucial; Part 38/19/20Stock10-K Filings Part 2Other Voices: Why Reading 10-K Filings Is Crucial; Part 28/6/20StockTruist Financial (TFC)Never Heard of Truist? This Bank Stock Could Rise Up to 30%7/29/20StockWeight Watchers (WW)Weight Watchers Can Continue to Outperform Post COVID-197/22/20StockXilinx (XLNX)If EPS Rises to Pre-Covid-19 Level, XLNX Could See Old Highs7/15/20StockMarket ConcentrationNarrow Mkt Rally Fuels Worry; We Expect Cyclicals To Join7/8/20StockSEC FilingsOther Voices: Why Reading 10-K Filings Is Crucial; Part 17/1/20StockSimply Good Foods (SMPL)Post-COVID-19, Simply Good Foods Stock Looks Appetizing6/24/20StockLam Research, Applied MaterialsLam Research, Applied Materials Set to Reap IoT Harvest6/17/20StockNordic Semiconductor (Nod. NO)Continued IoT Growth Good News for Nordic Semiconductor6/10/20StockHelmerich & Payne (HP)Helmerich & Payne Stock Could Energize Your Portfolio