Financial Research
Crypto Blast
STRATEGY: Markets typically bottom on bad newsAs the US Memorial Day weekend comes to a close, we wanted to close the loop on Bitcoin, particularly before US financial markets open on Tuesday morning. This past Friday (5/28), we issued an INTRADAY WORD to our clients at 6:50pm, with our view that the probabilities favored Bitcoin to...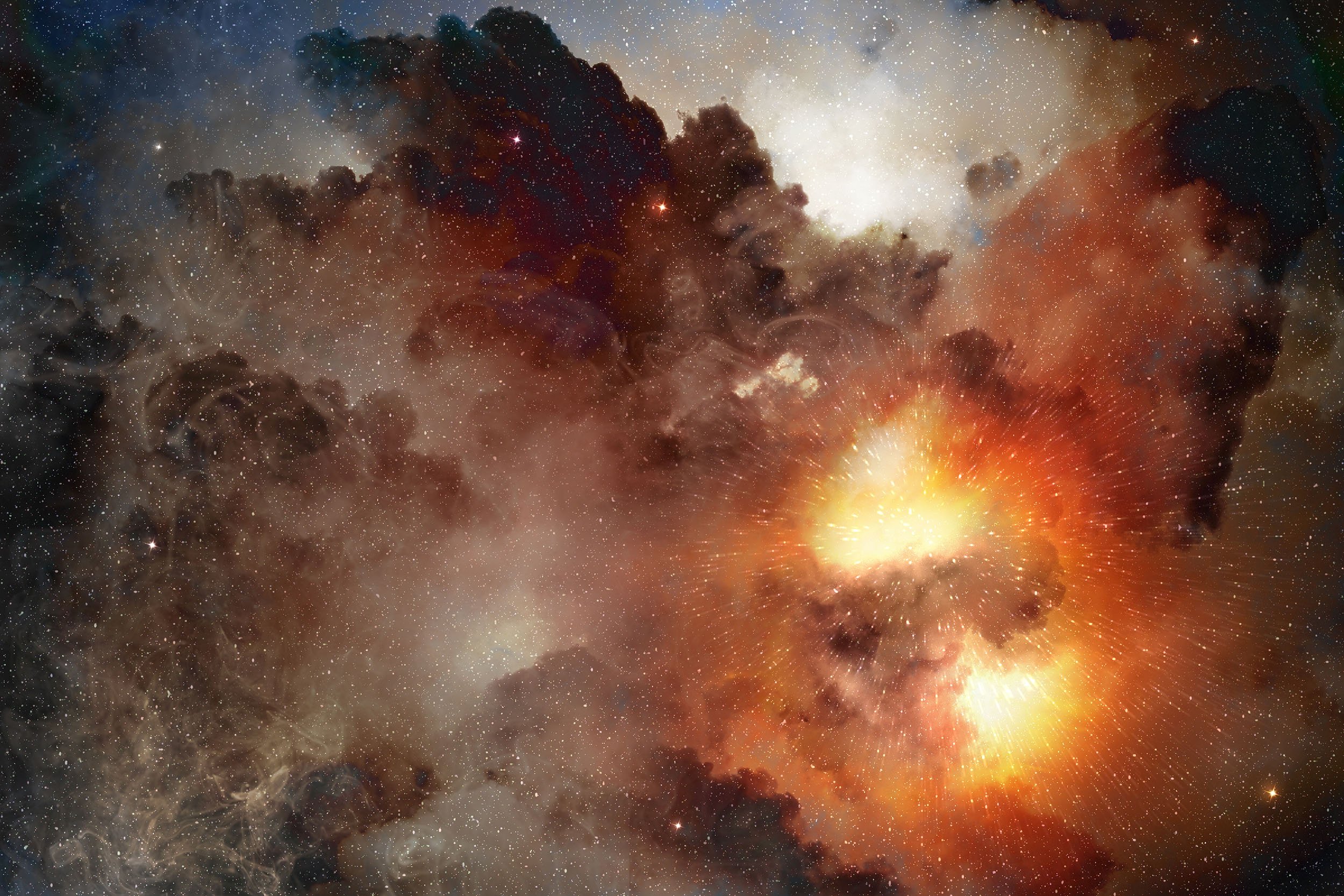 CRYPTO BLAST (Grider): Bitcoin Reaches Target: Issuing FY-21E & Increasing Outlook: $25K
For the full copy of this report in PDF format, Click this link. Crypto continues to be in a secular bull market. Bitcoin has rallied 3x since we issued our initial outlook following the mid-March sell-off, with prices today bursting to ~$16,700 or 1% above our FY-2020 target of $16,500. We are maintaining our bullish view on crypto and releasing our new FY-2021 fundamental economic financial model estimates, which we are applying to revise our price target upward to $25,000 (Slide 2). Macro Thematic Thesis Remains Strong: Bitcoin has been the best performing among global assets 8 out of 10 years since inception and leads in 2020 by 98% YTD (Slide 3). Outlook remains strong and we're maintaining our recommendation for investors to overweight crypto as a core portfolio holding at 1-2% or a 10-20x OW vs. current size at 0.1% of assets (Slide 4). Fourth Bull Market Cycle Remains Intact: Crypto economies move in macro boom and bust business cycles like traditional economies. As the U.S. drives the global economy, Bitcoin, the largest among peers, is the bellwether and driver of the crypto economy. It has seen three macro market cycles with astonishing returns, excessive valuations and over 80% price declines. We continue to believe Bitcoin is in its fourth bull market cycle, which we now see in its 3rd or 4th innings (Slide 5). Growing Central Bank Assets, Mining CAPEX & Users: Crypto emerging market price cycles follow mechanical cause and effect incentive relationships between capital flows, accumulated fixed investment, and human capital productivity. Bitcoin price has been highly reflexive to major central bank balance sheet growth, which has increased $18T since 2009. Bitcoin's $310B market cap has captured 1.7% of this value, and we estimate an accumulated $20B of mining CAPEX (our proprietary Grider Crypto Book Value metric which has served as a price floor) has been invested in the digital economy, while crypto users have grown above 100M (Slide 6). Price to Book Valuation Multiples Support Higher Prices: Our proprietary Grider Price to Crypto Book Value Multiple, which compares Bitcoin's Market Cap (Price) to its accumulated mining CAPEX/revenue (Book), has been a very reliable predictor of cycle movements since it was first published in January 2018. Multiples are 3X off cycle lows, but by no means excessive, and we believe given the currently strong market fundamentals this cycle will go longer (Slide 7). Current Bitcoin P/B multiples sit at 15.4x, which are above the lifetime average of 9.4x but well below +2 std. dev. or 26.1x, where 6M forward returns turned negative during the prior two cycles (Slide 8). Grider P/B multiples and Bitcoin forward returns have had a stronger relationship than PE multiples and S&P 500 stock returns, and 3M, 6M & 1Y returns from current 15x P/B averaged 26%, 69% & 49%, respectively, with 6M and 12M returns at or above the 50% upside implied by our FY-21 target (Slide 9). Introducing Bitcoin FY21 Economic Estimates & Raising Outlook To $25,000: Our FY20 fundamental forecasts call for Bitcoin's Book Value to reach $27.5B (35% growth) and Book Value Per Share (BTC) to reach $1,454 (32% growth) (Slide 11). Other than our prior model released in May 2020 (Report), we believe this is the first of such sell-side forecasts. Our target applies a 17.2x forward P/B, which is slightly under +1 std. dev. lifetime valuation of 17.8x, but below prior cycle highs of 69. More Liquidity & A Weaker Dollar Offer Macro Tailwind For Growth: Prior cycles have coincided with central bank balance sheet growth and a weaker dollar, both conditions are in place today that we see as catalysts for meeting our target (Slide 10). Bottom Line: Bitcoin is within 1% of our 2020 economic and price forecasts. Conditions are in place for a continued rally in crypto prices over the course of the next year. We remain bullish and are raising our Bitcoin price target from $16,500 to $25,000, while noting that we recommend investors seeking to add exposure should favor pull backs, especially given the recent run. Key slides from this report… Price Target: Increasing Bitcoin Outlook: $25,000 (Slide 2)... Tactical View (6M -12M): Fourth Bull Market Cycle Still Underway(Slide 5)... Inflection Points: Valuations Have Room For Continued Expansion (Slide 7)... Macro Tailwinds: More Liquidity, Weaker Dollar, Higher Valuations (Slide 10)... Bitcoin Forecast: Issuing FY 2021 Fundamental Economic Estimates (Slide 11)...
Massively deleveraged market sees big bounce; Elon Musk & Michael Saylor making Bitcoin "greener" bodes well for ESG narrative and institutional adoption
We're writing a bit more often as of late given the recent market volatility. In our blast yesterday, we highlighted how forced liquidations may be coming to an end and asked if we could see a short-term bounce on seller exhaustion – today that's what we got. Crypto bounced massively with Bitcoin and Ethereum up ~15% and ~25%, respectively, while many "alts" rallied even harder. Why do we think we bounced? Two reasons: Supply: We think investors may be nearly done unwinding cash and carry trades. Folks who were betting on basis (premium of futures over spot price) to contract ahead of the sell-off were short futures and long spot. Closing this trade over the recent week has meant selling spot and closing futures positions. If folks are nearly done unwinding, it may have helped lower spot pressure and helped stop the bleeding on futures liquidations. Demand: We are hearing from trading desks that institutions are stepping in and buying higher quality blue chip crypto assets at these levels. We also think retail traders are entering the market and some are rebuilding leverage positions. But how sustainable is this move and how much room is there for leverage to build again? There's a lot of ways to estimate leverage, none are perfect, but one metric using futures Open Interest (OI) against exchange BTC holdings is shown below. The data indicates Bitcoin hasn't been this de-levered the entire bull market run and leverage would have to double before getting back to where we were at Bitcoin's ATH in April. Source: Cryptoquant Now, just because the market is deleveraged doesn't mean it has to go higher. We need catalysts and capital flows to make that happen. One piece of positive news we saw today was an announcement from Elon Musk and Michael Saylor stating they were working with miners to effectively make Bitcoin "greener" and more sustainable for the environment. This is a notable U-turn from the headlines we saw two week ago where Elon Musk's criticism of Bitcoin's impact on the environment helped spark the massive sell-off that we just witnessed. But we're not surprised by the move. In our note two weeks ago, we wrote how we thought Elon Musk may actually have plans to help make Bitcoin "greener". Folks may not be mining in mass with solar yet, but it's a step in the right direction. Source: Twitter More importantly, this may open the door for more institutional investment in crypto via ESG (Environment, Socially Responsible, Corporate Governance) friendly funds. Now, we don't exactly subscribe to the Bitcoin is bad for the environment narrative as it's told, but the narrative exists nevertheless, and we think changing this view many have could be an important catalyst for making the asset more investable for institutions with ESG mandates. In the U.S. alone, roughly 34% of the $51.7T of managed assets follow ESG mandates. Now, making Bitcoin look greener doesn't mean these funds will automatically have the capacity to invest or will, but removing the ESG constraint at least opens the door to a $17T Total Addressable Market (TAM) that may have been previously unaccusable to Bitcoin and other crypto's. Breakdown of U.S. assets professionally managed Source: Fundstrat, US SIF Foundation We think Wall Street is continuing to enter the crypto markets. Similar to the phase of crypto funds that sprung up during 2017, we think many traditional institutional investors are entering the space during this cycle. We think the recent note out from Goldman Sachs exemplifies the shifting tide we're seeing where more and more Wall Street investors are wading into crypto. Source: Goldman Sachs Today, even the former crypto skeptic, Ray Dalio, entered the ring – announcing that he owns some Bitcoin. Source: Coindesk We think more announcements like this could be on the come and they could help turn the tide of bad news that we've seen in crypto as of late.
Are forced liquidations nearing an end?
It's been a scary last two weeks in crypto markets. We've seen crypto come under criticism from the billionaire Elon Musk, the Chinese national government, and now even top religious institutions with comments form the Pope. As a result we've seen normal mid market cycle selling pressure intensify to cause leveraged liquidations, a cascade of forced selling, lots of fear and capitulation with Bitcoin now down ~50% from its all time high. With this much pain on the tape in such a short time, we have to start re-underwriting our thesis on crypto and asking ourselves - how much of what's happened fundamentally changes our thesis and outlook vs. how much of it is a market reaction that's caused assets worth $2 until recently to be worth $1 today. We'll be discussing the fundamentals more in the coming weeks, but for now we think some things have changed but still think the long term thesis remains largely the same as it was two weeks ago. Focusing on the market mechanics - it seems like crypto is at a point where forced sellers have been dominating the market. Here's a good thread of info from the CEO of the crypto exchange FTX discussing how far we've come in terms of liquidated futures positions: Source: shorter term question I'm asking is could we see a bounce on forced seller exhaustion?
Bitcoin correction may be painful, but here are 9 signs the market is too bearish, and we're close to a bottom
In our crypto note to clients last Wednesday, we highlighted that this sell-off could set Bitcoin up for a new all-time high. But we also pointed out that we thought the "market may need to get a little more bearish first." Bitcoin has since moved about 15% lower from $50k to near $42k today. It's hard to time short-term bottoms, but if we had to bet, here are 9 reasons we think we're close to one: 1) Bitcoin feels like it's falling apart but this type of correction is normal during bull markets Bitcoin is down ~30% from its prior ATH. Compared to traditional market volatility this seems like a bear market, but during crypto bull market runs this has been par for the course. Bitcoin had several similar pullbacks during its march to 2017 highs and this is the third pullback of over 25% during this 2021 run. Source: Tradingview 2) Highest level of shorts on Bitfinex since November 2020 before market went parabolic Few investors were willing to short Bitcoin during the market run up and range bound consolidation we've seen since February, but that's changed with the recent sell-off. Bitfinex short interest has spiked and hasn't been this high since Nov 2020 before we went parabolic. We realize this is only one exchange, but we think this is illustrative of the broader market sentiment. Source: Datamish 3) Bitcoin borrowing rates have moved higher up to 15% on FTX Bitcoin lending rates have been flat for recent months and recently spiked to 15% on FTX implying high short borrow demand (we think again indicative of market sentiment). Source: FTX 4) Futures open interest signals higher margin leverage (possibly to the short side) Futures open interest in USD terms has fallen ~10% from $20B to $18B over the last week vs. ~30% for the price, implying increasing contracts and margin leverage. Source: Skew 5) Futures curve has come in and flattened substantially The futures curve has come in and flattened substantially with 3-month basis now ~10% annualized above the spot vs. ~50% (!!) back in mid-April, implying traders are requiring less of a premium to take the short side of the trade. Source: Skew 6) Funding rates are negative on several exchanges Futures funding rates are negative on several exchanges implying traders are biased to the short side. Source: Skew 7) Looking for liquidations if spot gets moving higher Despite the increasingly bearish bets, we've only seen spikes in liquidation top out around $300M, which is relatively tiny vs. the $4B deleveraging we saw back in April, implying this could be a catalyst for going the other way (higher). Source: Skew 8) Bitcoin VIX says crypto investors are nearly as afraid of what Elon Musk might do in response to Twitter trolls as they are of what the Fed might do in response to bond market inflation fears – market is too bearish on Bitcoin We've seen the Bitcoin VIX run up from recent lows of around 75 to 123 currently - that's nearly as high of a move as we saw during the January market meltdown when investors were afraid the world was falling apart because of the 10Y rate rise. Source: T3 Index This says crypto markets are nearly as afraid of what Elon Musk might do in response to Twitter trolls as they are of what the Fed might do in response to bond market inflation fears. Source: Twitter While Elon Musk is certainly a powerful billionaire, we don't think the risk of him dumping his Bitcoin should be as concerning as the fed raising rates – we think this is a sign the market is now too bearish on Bitcoin. Source: The Verge, PBS 9) High yield credit and S&P saw bounces from recent selloffs, and a Bitcoin bounce may follow Fundamental macro picture remains intact, and we remain bullish through the balance of the year. High yield markets and the S&P, which also sold off last week, have started to recover which could bode well for risk on assets like Bitcoin. Source: Tradingview Have we bottomed already, do we bottom tonight, or do we bottom tomorrow? I'm not sure. Markets usually bottom on Tuesdays (helpful hint from Tom Lee). Either way, we don't know the future, but we think odds are we're close to the bottom and don't want investors to "panic sell" here. We still think ETH and other ALTs outperform BTC over the balance of the cycle, but we wouldn't be surprised by a temporary rotation during a Bitcoin move higher.
Is Bitcoin really bad for the environment and could Tesla be about to make it "greener"? Either way, this may be the sell-off that sets Bitcoin up for new all-time highs
Crypto selling off on news Tesla will stop accepting Bitcoin for payments due to environmental concernsWe think the news is overblown and wouldn't be surprised if Tesla is signaling plans to make crypto "greener"Bitcoin has been consolidating for months as market dominance has been falling but this sell-off could be setting BTC up for a bullish runMarket may need to get a little more bearish first, but if we get a build-up of short futures positions, it could set us up for a squeeze that becomes the catalyst for new all-time highsWe maintain our buy on Bitcoin with a $100k price target Bitcoin sold off sharply today and broke below $50k after news that Tesla would stop accepting it for payments. Source: Fundstrat, Tradingview The headline likely shocked many crypto investors looking for greater crypto adoption, especially coming from Tesla CEO Elon Musk who has been a vocal supporter of Bitcoin and cryptocurrencies like Dogecoin. Source: Business Insider The reason Elon Musk cited for the move on Twitter was a common criticism that Bitcoin mining is bad for the environment due to its use of fossil fuels. But Elon said that if miners started using more sustainable energy that Tesla would support it again. Source: Twitter Without going fully into our views on Bitcoin and the environment here for the sake of time– we don't think Bitcoin is bad for the environment. We think crypto mining gravitates towards excess energy that would otherwise get wasted. This was often the case from early at home mining days when power usage was like leaving your lights on a lot. Even to now when oil & gas E&P producers use excess energy they would otherwise flair to instead mine BTC. I'm seeing newer mining projects now going to offshore rigs to use the extra natural gas from oil extraction that they have to burn and getting it at $0.007 per Kwh ($0.007 kWh!!!). My point is, yes, BTC mining uses lots of energy, but it gravitates towards excess that otherwise gets wasted. Telsa acquired SolarCity in 2016. Solar is a resource that gets generated all over the earth. Today, we capture as much of it as possible and try to transport it and use it to supplement other energy sources. What can't get used gets stored in batteries. But batteries aren't perfect and excess energy can be wasted. What happens when we have a bunch of self-driving cars on solar that are sitting idle around the city on a sunny day and batteries are full? This is why we wouldn't be shocked if Tesla allowed consumers to put excess solar energy to work mining cryptocurrency like Bitcoin – but this is just speculation. Ultimately, we don't know what Elon or Tesla will do next. But either way, we think this may be the sell-off Bitcoin needed to set it up for a new all time high. Stepping back and looking at the recent price of Bitcoin in the context of its bigger market cycle on the weekly chart, the price has been consolidating around current levels since February. Source: Tradingview Bitcoin dominance, which is BTC's share of the total crypto market, has been steadily falling during 2021 as capital flows within the crypto economy have been going to Ethereum and other "altcoins" which have been outperforming. Source: Domination Finance Following the sell-off Bitcoin had back in the middle of April, we saw massive amounts of futures positions get wiped as leveraged long traders got margin liquidated. Source: Skew Bitcoin futures basis, which is the premium of the futures contract over the spot price, has been trading extremely high ever since February this year when the rally stalled. It reached as high as ~50% before the April sell-off that liquidated many leveraged longs. With this sell off we're having right now, we've seen the futures basis contract drop sharply towards more normalized levels – and it could fall even further if more traders take advantage of the current correction and jump on shorting Bitcoin. Source: Skew Why is this important and why could it be what takes us higher? Looking at the BTC futures liquidation chart, we haven't seen a sizable short liquidation in a long time. If we get a build-up of shorts here as both spot falls and basis contracts, we could see the revers of what happened back in April where an otherwise weaker spot move higher could squeeze traders and be the catalyst that propels Bitcoin to new all-time highs. Source: Coinalyze
FLASH: Bitcoin healthy cool off over weekend resets margin leverage but does not signal end of bull market as "Dogecoin" retail traders are now entering the market
Bitcoin made new ATHs last Wednesday as investors piled in ahead of the Coinbase IPO. As we mentioned in our note last Friday (click this link), we thought a "crypto cooling off would be heathy" – and that's what we got over the weekend. Source: FSInsight, Glassnode Futures open interest saw a significant drop alongside price Bitcoin futures open interest, which had been rising with the price, saw an even steeper correction over the weekend starting Saturday night as the market sold off. Source: FSInsight, Coinalyz Highest level of futures liquidations in at least 8 months The decline in Bitcoin futures open interest was heavily influenced by the highest level of trader liquidations we've seen in at least the last 8 months. Source: FSInsight, Coinalyz Rising margin leverage resetting with the recent pull back The absolute level of futures open interest, which can rise with the price, is not as important as the amount of margin leverage behind those positions. Many offshore crypto exchanges offer uses up to 100x leverage on futures positions. One metric for estimating margin leverage is to look at the total open interest relative to the BTC and stablecoin collateral held on those exchanges using on-chain data. Traders were taking on increasingly leveraged margin positions heading into the new BTC ATH last Wednesday. This trend continued into Friday even as the price started to roll over, and by the weekend we saw a reduction in leverage as futures positions started getting liquidated. Source: FSInsight, Cryptoquant Bitcoin futures basis reached 50% before correcting to -5% and rebounding Basis is the difference between the futures price and the spot price of an asset. Bitcoin futures annualized basis was trading as high as ~50% heading into Wednesday ATHs. We think this further signals that overly bullish traders were looking to take advantage of the move higher and were using leveraged futures positions to gain increased exposure they could not otherwise hold in the spot market. Source: FSInsight, Skew Perpetual swap funding flipped long to short Funding rates are payments used to keep the perpetual futures contracts in line with the spot price. When funding rates are positive it means that the futures price is above the spot price and longs pay shorts, with the opposite being the case when funding rates are negative. Bitcoin perpetual swap funding rates were in very positive territory on the 16th when the market peaked and flipped to negative over the weekend. This signals traders who were off balance to the long side have now flipped to the short side hoping to hop on the recent pull back. Source: FSInsight, Skew BTC VIX signaled complacency ahead of move but market showing Implying the market was very complacent, the Bitcoin VIX had been falling heading into the weekend. We saw a slight tick up over the last two days as you would expect during a sell off, but the market is not signaling panic mode in any way at these levels. Source: FSInsight, T3 Index Dogecoin skyrocketing is less likely a sign of a market top and more likely a sign of new retail capital entering the picture Dogecoin is a cryptocurrency that was created as a joke around the meme of a dog back in 2013. The technology is not unique, but it has been able to gather a large community throughout the years as holders promote the coin to their friends and growth the user base. These waves of adoption have come with periods of price appreciation and volatility like we're seeing today. Most are likely retail investors today, much like BTC in its early years. We think some bearish investors could be tempted to view the recent surge as a sure sign of a top – akin to the shoeshine boy or taxi driver giving the Wall Street investor stock tips – but we have to remember the market has changed. Retail has largely not participated in this crypto rally in the way that institutions have up until this point, and we think DOGE, although we don't know how it will end, could be an early sign of more retail investors entering the picture. Source: Coinmarketcap