Financial Research
Crypto Benchmark Indices Performance and Review
Over the past 7 days, the FS CryptoFX Agg Index increased by 12.6%, compared to a 0.2% decrease for the S&P 500 (Slide 6). Bitcoin's price surged above $9,000 last Wednesday and, at a point, reached nearly $9,500. This rally is likely to be a good sign as we are approaching the Bitcoin mining reward halvening event in less than one week. Another good sign was that Bitcoin broke through its 200DMA for the first time since the February crash. As one of our crypto investment rules, a break above its 200DMA generally signals a positive long-term trend and has been bullish for Bitcoin historically. Sector RotationBitcoin led all other segments of crypto markets this past week. And because of the strong performance of Bitcoin, FS CryptoFX Commodity index and FS CryptoFX Large cap 10 index were the best performing sector-based and size-based index, respectively. The strong momentum of FS CryptoFX Platform index persisted and had the best performance among all non-Bitcoin sectors. Zilliqa and Stellar led within the sector, up 20% and 17%, respectively. The largest member, Ethereum, also gained 7% over the past week. FS CryptoFX Privacy index was the only index that declined over the past week and was down 0.1%. Dash was the primary cause of the laggardship, as it was down 3% over the past week. Ripple further scales back XRP sales in Q1Ripple released its Q1 XRP markets report this week. The biggest takeaway? Ripple's big pause of XRP sales continues. Recall that Ripple owns a large chunk of the XRP token supply; about 55% of total supply. In response to the investment community's well-founded concerns over this concentration, Ripple created a series of Escrow contracts whereby XRP is temporarily locked. Each month one contract releases 1 billion of XRP (1% of the total supply) for sale or for broader ecosystem growth initiatives and the Company is free to do as it pleases with the XRP. While Ripple has historically returned about 80% of released coins into escrow, it has also sold a large portion of the permanently released coins onto the market. In 2019 these sales totaled $500 million in aggregate and sales in Q2 alone topped out at $250MM. While it is hard to say how large of an impact these 2019 sales had on token price, it suffices to say that these $500MM in sales did not help. XRP cratered 46% on in 2019 compared to massive 64% rally for Bitcoin. Possibly due to the Company's increasing concern over the XRP token's legal standing, Q1 '20 sales were just $1.8MM and signal a sustained downtrend in Ripple's XRP sales from $250 million in Q2 '19 to $66MM in Q3 and just $13MM in Q4. All else equal, less tokens coming onto market is a net positive for anyone holding the XRP token in hopes of capital appreciation. However, the investment thesis of XRP over the long term is still questionable between the stability of the token price (as an intermediate currency in the Ripple network) and the upside potential. Interestingly, the report also cited strong growth from the Company's On-Demand Liquidity (ODL) service which employs the XRP token in payments. According to the report, this service saw dollar value transacted increase 294% quarter over quarter. As with most stats though, the devil is in the details. Major Ripple partner, MoneyGram, reported in its Q1 filing that it received a total of $16MM of incentives from Ripple in Q1 '20; up from a combined $11.3 million paid during Q3 and Q4 19. To date, Ripple has invested over $70MM in the Company. So, would this increased traction be considered organic network growth? Absolutely not – it came with a hefty price tag. Additionally, it is worth noting that daily transacted value on the XRP ledger, while it has seen some growth over the last year, remains in the $150MM range; well below bitcoin's $2Bn+ in daily transacted value. Nevertheless, through its XRP sales and its successful fundraising efforts, Ripple has amassed a war chest of funds to deploy into the XRP ecosystem. Over the long-term, these strategic investments and the related on-chain data warrant close watching. Nevertheless, investors would be wise to analyze Ripple the firm's performance and XRP token's success separately.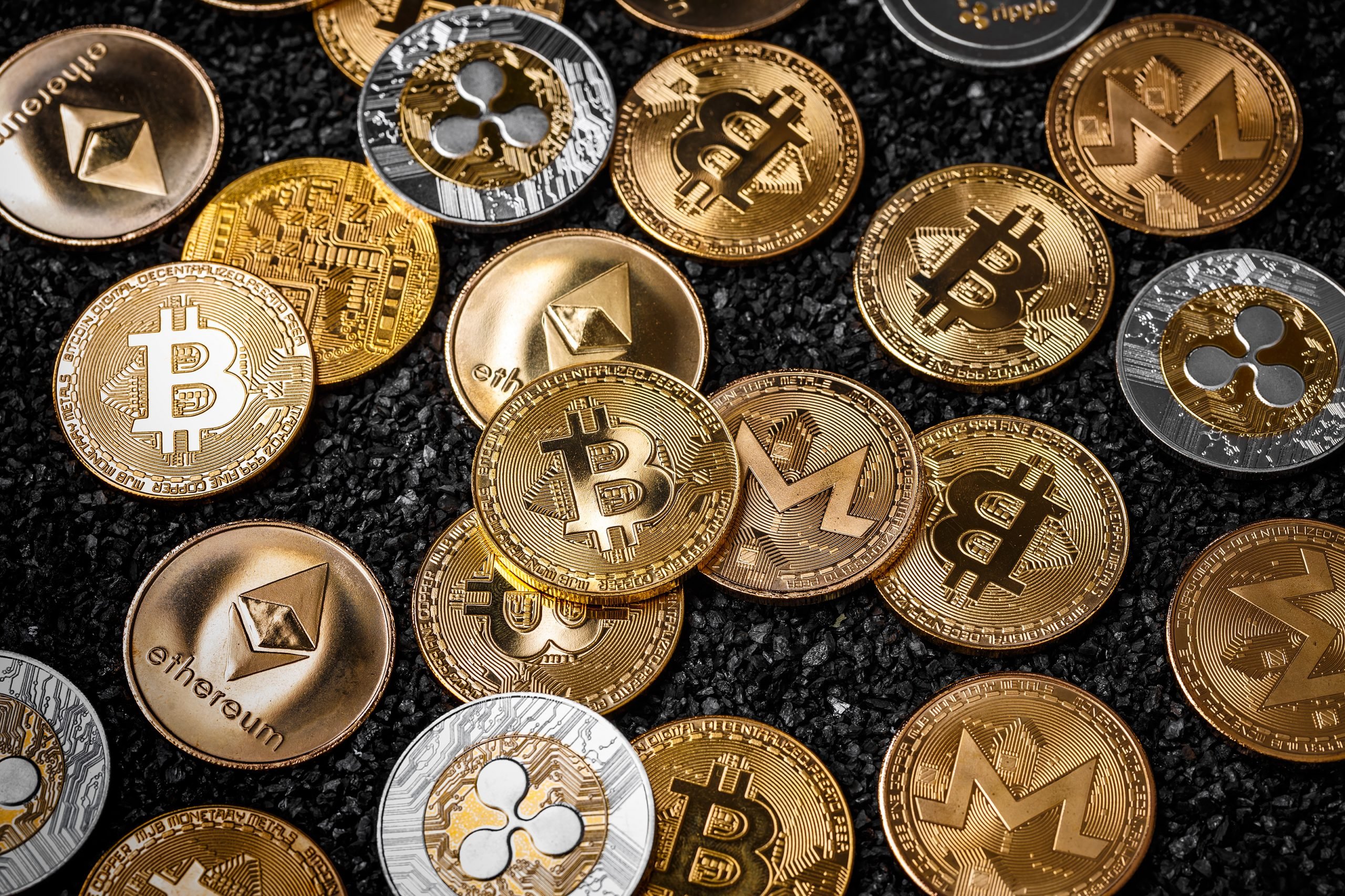 Benchmark Crypto Indices Weekly Performance Review — March 16
Over the past 7 days, the FS CryptoFX Agg Index decreased by 33.7%, compared with a 8.8% decrease for the S&P 500. The best performing size-based index was FS CryptoFX 250, which was down 32.8%. The worst performing size-based index was FS CryptoFX 40, which was down 35.0%. The best performing sector index was FS CryptoFX Stable Coin, which was down 0.6%. The worst performing sector index was FS CryptoFX Platform, which was down 36.3%. Crypto Market vs. Major Asset Classes Turmoil in ETH markets causes first MKR auction Ethereum had a tough week. The 2nd largest cryptocurrency plummeted about 39% over the past 7 days. In isolation this is bad: anyone holding ETH has felt the pain that almost all investors are feeling during this uncertain time. In the context of an emerging DeFi market structure, it is causing other challenges. As we've written in the past, decentralized finance or DeFi has been on one of the fastest growing segments of the digital asset industry. Lending has proven to be its first killer app and ETH is playing a crucial role as the de-facto asset being employed. ETH is commonly deposited into smart contracts to generate and collateralize debt positions which are typically denominated in a stablecoins. But what happens when the collateral (ETH) backing a stablecoin denominated loan declines by about 40% in the span of one week? In short, positions that were once fully collateralized are no longer covered. To make up for this shortfall, most DeFi smart contracts trigger a collateral liquidation process. Given the collateralization buffers built into the protocol, this process is usually sufficient to restore the protocol back into balance. However given increased gas prices on Ethereum caused by its persistent price decline, dysfunction in the market resulted in persistent under collateralization on MakerDAO's platform this past week. To recapitalize the market, the final MKR auction backstop was enacted for the first time in the protocol's history last week. By initiating the auction process, the protocol is seeking to mint new MKR tokens in order to close out the $4MM shortfall ultimately to the detriment of MKR holders whose holdings will be diluted by the new issuance. Overall, we see two main takeaways from the MKR auction announcement: Firstly, ETH volatility has had a significant negative impact on the functioning of DeFI markets. Secondly, blockchain governance continues to mature. With the implementation of the MKR auction (which is slated for March 19th) and proposed adjustments to various lending rates, the Maker Community is making efforts to stabilize the network.
Benchmark Crypto Indices Weekly Performance Review — April 28
Over the past 7 days, the FS CryptoFX Agg Index increased by 6.9%, compared with a 1.3% decrease for the S&P 500 (Slide 6). Although finishing the week 6.8% higher, Bitcoin trailed the Mid-caps and Small-caps by 3.2% and 0.1%, respectively. Sector Performances FS CryptoFX Platform index once again posted the best performance among all FS crypto indices. All constituents within the Platform index have been up over the past week – The biggest contributors were Cardano (+28%), Stellar (+27%), Tezos (+22%) and Ethereum (+9%). FS CryptoFX Exchange index and Privacy index lagged over the past week – although Kyber Network and 0x surged 43% and 15%, respectively, the biggest token within the sector, Binance Coin (+2%), pulled down the overall performance of the index. Within the Privacy sector, Horizen and Monero led, and were both up 7%. Zcash (-4%) has been the worst performing coin within the Top 50 cryptocurrencies. Primarily due to that, FS CryptoFX Privacy index trailed Bitcoin last week by 3.4%. China launches state blockchain infrastructureChina was not kidding when it said it wanted to become the world leader in blockchain technology. Last Monday, the People's Bank of China ("PBoC") confirmed that was piloting its Central Bank Digital Currency ("CBDC"). Last weekend, the Chinese government announced that it is launching its more all-encompassing Blockchain Services Network ("BSN"). Nicknamed 'ChinaChain', China's BSN aims to provide a one-stop-shop blockchain environment where information can flow freely between different infrastructures. Think of it as a "plug and play" network whereby developers and their respective applications can tap into multiple different chains through the BSN network which adds value by providing cross-chain interconnectivity. At the moment, the BSN supports a number of permissioned blockchains including a modified version of the Hyperledger Fabric blockchain with "special encryption algorithms." Most surprisingly, the network also claims to support permission-less networks, EOS and Ethereum, though what this will actually look like in practice is still highly uncertain. In other words, don't expect to be able to use BSN to tap into a truly public blockchain. Like it or not, there is a new kid on the block. Sate spearheaded "blockchain" technologies such as CBDCs and China's blockchain services network are coming to market. While these technologies promise similar cost efficiencies compared to public blockchains, they do not come with the benefits of censorship resistance, immutability, and increased levels privacy. In almost all instances, they will come with the promise of increased surveillance and could ultimately strengthen the case for public DLTs that prioritize privacy.
Benchmark Crypto Indices Weekly Performance Review — April 21
Over the past 7 days, the FS CryptoFX Agg Index increased by 4.0%, compared with a 3.0% increase for the S&P 500 (Slide 6). After a week of testing its 50-day moving average, Bitcoin finally climbed above it on Thursday morning and finished the week 3.1% higher. Sector RotationPrimarily because of Bitcoin's "laggardship", FS CryptoFX Commodity index trailed all other non-stablecoin sector-based indices last week. The leadership of FS CryptoFX Platform and Privacy indices persist, as these indices outperformed Bitcoin by 6.8% over the past week. Ethereum and Zcash were the biggest contributors of each index, up 10% and 24%, respectively, relative to Bitcoin. FS CryptoFX Exchange index reversed back and outperformed Bitcoin by 4.3% for the week. Due to the excellent performances of the mid-cap platform and privacy tokens, FS CryptoFX Mid-cap 40 was the best performing size-based index. FS CryptoFX Small-cap 250 was the worst-performing size-based index, trailing Bitcoin by 0.2% last week. PBoC Confirms trials of Central Bank Digital CurrencyChina's Central Bank ("the PBoC"), confirmed last week that it is indeed piloting Central Bank Digital Currency ("CBDC") technology. While this is not such a big surprise (the PBoC has been researching digital currency technology for over five years) it represents another step major step in the inevitable deployment of the technology. Dubbed the Digital Currency Electronic Payment ("DCEP"), China's CBDC could bring major efficiencies to current monetary systems. In particular, the PBoC's DCEP could help reduce monetary flows related to corruption, more easily facilitate P2P transfers, allow for 24/7 availability, and even facilitate transaction processing absent internet service. On the other hand, CBDCs, such as China's DCEP will most certainly come with increased levels of surveillance. By essentially eliminating physical currency in favor of a CBDC, surveillance of individual behavior will rise and personal privacy will likely suffer. In the case of China, don't expect the populous to be up in arms over this increased surveillance. Given the country's already high usage of digital payment systems and its relative complacency with higher levels of government surveillance, we do not expect the roll out of the CBDC to be met with staunch opposition. Libra White Paper: Take Two Last week, The Libra Association published v2.0 of its whitepaper which detailed major changes to its framework. In summary, there were four major developments 1. Introduction of four, single-currency stablecoins in addition to the LBR libra reserve token. Support will initially be added for USD, EUR, GBP and SGD with plans to roll out to other currencies in the future. The paper also cited that the Libra association would look to discontinue said stablecoins in favor of CBDCS should their respective monetary authorities issue them. 2. Further clarity on permitted wallet operators: The Libra association will only support two types of wallet operators in its new roll-out: "Designated Dealers" who would be authorized to buy and sell LBR coins to exchanges and OTC dealers as well as "Regulated Virtual Asset Service Providers" or entities/exchanges that are registered or licensed in a regulated, Financial Action Task Force ("FATF") jurisdiction. "Unhosted Wallets" which would drive the spread of the Libra network to financially underserved communities, will not be permitted for the time being. 3. Postponing the transition to a permissionless system: One of the major concerns raised by regulators was how the network would ensure compliance with KYC/AML regulations while maintaining a permissionless system. The short answer? The Libra Association agreed that this is, indeed, hard to accommodate and will be putting any plans to move to a fully permissionless system on hold. 4. Further details on what assets would be held in the reserve: Each single currency stablecoin will be backed by a reserve of cash or cash-equivalents and "very short-term government securities" denominated in their respective domestic currencies. Additionally, more clarity was provided on what assets would compose the reserve for LBR, dubbed the "multicurrency coin". The LBR token will be backed by a basket of some of the single-currency denominated stablecoins and would represent a digital composite. Libra also conceded that it is open to and will likely delegate oversight and control over the basket weights to a group of regulators or central banks. In combination, the changes provide some more clarity on what the Libra Association could actually look like. If there was any question as to how the Libra Association would navigate the regulatory landscape, the v2.0 whitepaper confirms that regulatory concerns will be top of mind going forward. Decentralization will continue to occupy the back seat.
Benchmark Crypto Indices Weekly Performance Review — April 13
Over the past 7 days, the FS CryptoFX Agg Index increased by 4.5%, compared with a 12.1% increase for the S&P 500. Bitcoin started the week with a robust 10% rally that brought the price above $7,400 again for the first time since the March correction. However, Bitcoin sharply declined on Friday morning, and ultimately finished the week up 2.6% due to a rally on Sunday. Over the past two weeks, Bitcoin has tested its 50D moving average but was not able to break through this level of resistance. However, it is still too early to conclude that Bitcoin will not break through this key level of resistance and thus bears watching closely as key technical level in the coming week. Sector RotationThe sector leadership swung last week. FS CryptoFX Platform had the best performance, up 11.2% over the past week, primarily due to the strong performance of Tezos (+21%), Stellar (+14%) and Ethereum (+12%). Led by Zcash (13%) and Dash (+12%), the Privacy sector retained its momentum, and was up 6.7% on the week. Although it was up 2.3%, the Exchange sector trailed other "non-stablecoin" sectors last week. Chainlink's price surged 52% over the past week primarily due to the announcement of its listing by New York-based Exchange, Gemini. As a result, the FS CryptoFX 40 Mid-cap index (+9.5%) has been the best performing size-based index over the past week, beating the small-caps (+4.9%) and the large-caps (+4.0%). Halving RehearsalOne of the essential factors why Bitcoin is perceived as digital gold is its finite supply. Satoshi Nakamoto set a cap for the total supply of Bitcoin at 21 million when he created the Bitcoin protocol. These 21million coins are diminishingly released through the rewards of confirming transactions/packaging blocks (aka mining). This reward halves for every 210,000 blocks, hence the term "halving". So far, Bitcoin's block reward has been reduced from the initial 50 BTC per block to 12.5 BTC per block. Furthermore, it is expected to be reduced to 6.25 BTC per block when the block height reaches 630,000 early next month. In terms of total supply, more than 87% of the supply of Bitcoin has already been released. Bitcoin block rewards are so important, not only because they are the only way for Bitcoin to be released into circulating supply, but also because they are the primary source of income for transaction confirmers (aka miners). As an integral part of the cryptocurrency ecosystem, the profitability of miners affects the security and functionality of PoW-type cryptocurrencies such as Bitcoin. Bitcoin Cash was hard forked from the Bitcoin blockchain in August 2017, and Bitcoin SV was hard forked from Bitcoin Cash in November 2018. As hard forks of the original Bitcoin blockchain, both Bitcoin Cash and Bitcoin SV have the properties of Bitcoin, which include mining reward halving. Last week, the mining rewards for Bitcoin Cash and Bitcoin SV were halved. This is the first halving for these two cryptocurrencies since their creation through hard forks. The halving process and results are not only a trial of these two cryptocurrency ecosystems but also a good preview of Bitcoin's halving that will come next month. Bitcoin Cash first reached the block height of 630,000 at 8:19 am on Wednesday, and its mining reward was reduced from 12.5 to 6.25 per block. The halving of block rewards directly leads to a decrease in miners' profitability. According to the data of Bitinfocharts, the hash rate of Bitcoin Cash dropped by 60%, from 3.6EH/s on April 8th to 1.4EH/s on April 10th. This implies that about two-thirds (by hash rate) of miners left Bitcoin Cash, either shutting down or switching to other SHA-256 cryptocurrencies. The same thing also happened to Bitcoin SV. One day later, on the evening of April 9th, Bitcoin SV also reached its height of block 630,000, and its hash rate also dropped significantly, from 3EH/s to below 1EH/s. In the meantime, according to Blockchain. info, Bitcoin's hash rate rose from 105EH/s on April 8th to 110EH/s on April 10th, reaching the highest level since the Bitcoin price bottoming at the end of March. From the increase and decrease in the hash rate of each currency, we can see most of the increase in Bitcoin's hash power is likely attributable to the miners who fled from Bitcoin SV and Bitcoin Cash in favor of mining Bitcoin. As of today, the relative strength of Bitcoin Cash vs. Bitcoin is still weakening and Bitcoin Cash has underperformed Bitcoin by more than 8% this past week. Bitcoin SV trailed Bitcoin more than 10% at one point last week, but it has gradually recovered, and underperformed Bitcoin by the same ~8%. Will there be any difference between Bitcoin's and Bitcoin Cash's/Bitcoin SV's halving? First of all, similar to the other two cryptocurrencies, the income structure for Bitcoin miners is also highly dependent on block rewards (and Bitcoin price). When the block reward is halved, mining profitability will be significantly decreased, and the price of Bitcoin required to maintain Break-even mining profitability will also be much higher. Depending on the price at the time, Bitcoin miners may migrate to Bitcoin Cash or Bitcoin SV in tiny proportions. However, a large-scale migration like what happened during the halvings of Bitcoin Cash and Bitcoin SV may not occur. The reason is that Bitcoin is a giant (based on both market capitalization and hash power) compared to the other two currencies. A small amount of migration would significantly affect the profitability of Bitcoin Cash and Bitcoin SV. Some miners using old mining rigs may be forced to shut down if the price does not increase enough. Lowering the hash rate will bring the entire ecosystem to a new equilibrium. However, for profitability, the real improvement may have to wait until new shipments of next generation of mining rigs in the second half of this year assuming price remains constant. In the short term, especially in the period before and after the halving, price volatility may increase. Since some miners may need to sell Bitcoin to finance their future operations, the selling pressure may increase. However, in the long run, we still believe that halving the reward is a positive catalyst – as miners are the only net sellers. With more development and broader adoption, the increase in demand and the decrease in supply will gradually push up the price of Bitcoin.
Benchmark Crypto Indices Weekly Performance Review — April 6
Over the past 7 days, the FS CryptoFX Agg Index increased by 14.0%, compared with a 2.1% decrease for the S&P 500. Bitcoin had four consecutive sessions of closing in the green to start last week. At one point on Thursday, Bitcoin even broke above the key trading resistance near $7,000. Overall, Bitcoin prices went up by 15%. More importantly, the sentiment of Bitcoin (and broader crypto market) seems to have recovered from the previous selloff. And as noted by our Chief Technician Robert Sluymer, the short term trend of Bitcoin turned positive last week. Sector RotationSize-based indices: The "larger caps" led last week as the FS CryptoFX Large-cap 10 (+14%) outperformed the FS CryptoFX Mid-cap 40 (+12%) while the FS CryptoFX Mid-cap 40 (+12%) outperformed the FS CryptoFX Small-cap 250 (+11%). The big two, Bitcoin (+15%) and Etheruem (+14%), are the biggest contributors to the leadership of the large-cap index. Following being the laggard to other sector-based indices last week, FS CryptoFX Exchange index (+16.2%) was the best performing sector this week. The tokens of the three "China-originated" exchanges, Huobi Token, Binance Coin, and OKB, were the biggest drivers of the Exchange sector's outperformance – all up about 20% over the past week. The strong momentum of the Privacy sector (+15.4%) continued and was the second-best performing sector over the past week. Index Quarterly RebalanceFundstrat CryptoFX Indices have undergone a quarterly rebalance as of 3/31/2020. There has been no change in the constituents of the FS CryptoFX 10 Large-cap Index. FTX Token, Hedera Hashgraph, ICON, Algorand, Kyber Network, MonaCoin, QCash, and Status have been added into the FS CryptoFX 40 Mid-cap Index. At the same time, Maker, Insight Chain, Holo, Seele, Molecular Future, Bytom, Enjin Coin, and IOST dropped. The Aggregate index now has 720 currencies vs. 723 as of the 12/31/2019 rebalance. For the sector-based indices, OKB and UNUS SED LEO have been added into the FS CryptoFX Exchange index. Hedera Hashgraph and Horizen have been added to the FS CryptoFX Platform Index and FS CryptoFX Privacy Index, respectively. Likewise, the FS CryptoFX Stablecoins index now includes the multi-collateral Dai. Bitcoin halving creeping up amid Covid-19 crisisWhile just about everything has been postponed in the face of the COVID-19 crisis, Bitcoin's halving will not be. Expected to occur the week of May 18th, the much-anticipated event that investors have been vigorously debating for months is right around the corner. We continue to view the halving as a long-term bullish event. All else equal, the halving of mining block rewards will result in less BTC supply coming onto the market. This should result in favorable net demand-supply dynamics over the long-term. So, why does there continue to be so much debate in the community over the ultimate outcome? While reduced supply is a positive for investors who hold bitcoin as a store of value asset, it has negative implications for certain miners, especially those with the least efficient mining hardware and the highest electricity costs. With block rewards composing about 95% of a miner's total revenue, all else equal, halving block rewards is expected to reduce mining revenue by about 50%. Similar to how many businesses would have trouble covering their costs in the face of a 50% decline in revenue, higher cost miners can also be expected to come under serious pressure. In the face of revenue declines and a largely unchanged cost structure, the concern is that these miners will be forced to liquidate large amounts of BTC held on their balance sheets to keep their lights on. In other words, even though there is less BTC being mined and available to be sold on the market, we could see an unusually high level of selling pressure while mining margins get squeezed. In a scenario where BTC price, in USD terms, remains stable throughout the period, expect one of the most underappreciated features of the BTC protocol to come into play: the difficulty adjustment. Should BTC price remain stable in USD terms, the least profitable miners can be expected to eventually close up shop, at least the time being. With mining rigs coming off the network, overall hash power will decline and, absent a difficulty adjustment, block times will creep past their usual 10-minute interval. To return the network to equilibrium, a downward difficulty adjustment will reduce the necessary hash power needed to successfully mine a block. Therefore, miners who were still profitable post-halving will be more profitable as they now expend less electricity to earn block rewards. With greater profitability across the network, the scramble to cover costs by selling BTC will be abated. Expect this to neutralize what could be some adverse short-term structural impacts. So, yes, there are solid arguments to be had on both sides of the halving debate. We remain in the camp that this is a long-term bullish event. Long-term supply/demand dynamics will win out over shorter-term, self-correcting, market structure changes.
Benchmark Crypto Indices Weekly Performance Review — March 31
Over the past seven days, the FS CryptoFX Agg Index increased by 1.9%, compared with a 10.3% increase for the S&P 500. In line with the rally seen across other asset classes, crypto markets were up broadly last week. Bitcoin's price surged and reached nearly $7,000 on Wednesday morning before giving back most of its gains throughout the weekend and finishing up just 1.6% last week. Alts rally and Privacy sector continues its leadershipThe crypto market is in a typical "rebound" mode – smaller cap alts outperformed the mid-cap tokens, while the mid-cap tokens outperformed the large caps. The best performing size-based index was FS CryptoFX 250, which was up 3.2%, while the worst size-based index was FS CryptoFX Eq Wt, which was up 1.3%. The Privacy sector's leadership persists – FS CryptoFX Prvaicy index (+3.4%) once again outperformed all other FS CryptoFX indices in the past week. After being the laggard for four weeks, the Platforms (+1.7%) improved and were the second-best performing sector-based index. Primarily due to the poor performance of Huobi Token (-2%), the FS CryptoFX Exchange index was only up 1.2% last week, lagging other sector-based indices. Stablecoin Market Cap surpasses $7.5bn Chalk up another milestone for stablecoins. The total market cap of this segment surpassed $7.5bn this week and as of yesterday, accounted for about 4% of the total crypto asset market cap. Most notably, stablecoin market cap is up $1.9 billion since the start of the month. To give some context, it took over 3 years for stablecoins to reach $1.9bn in market cap (which they did in January 2018). While Tether (USDT) continues to reign supreme with a dominant 85% share of the stablecoin market, new alternatives, despite limited listing compared to USDT, are gaining traction. Launched in October 2018, Circle's USDC stablecoin has grown from $200mm in market cap at the start of 2019, to about $700MM and now accounts for about 9% of total stablecoins in circulation. One driver of the recent increase in stablecoin market cap has undoubtedly been the widespread turmoil in financial markets. In the face of large swings in crypto asset prices, investors have elected to park some "money on the sidelines" in the form of stablecoins to weather out this storm. Nevertheless, this increase is another data point in the continued rise of stablecoin market cap against a broader crypto market which continues to vacillate within prior ranges.