Financial Research
Fed Watch
The Federal Reserve Open Market Committee (FOMC) met on Wednesday and elaborated on their decision not to raise rates or adjust the pace of asset purchases. Given the re-emergence of healthcare concerns around the Delta variant, there was much attention on the tone Powell struck with regards to the emerging risk. He exuded confidence on...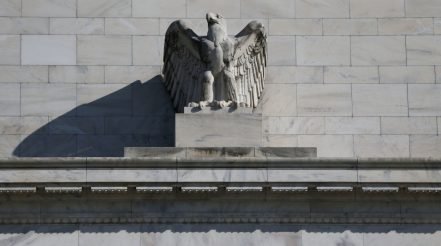 Market Expects Big Fed Rate Cut in Coming Days; New QE?
Call me chicken or ambition challenged, but I wouldn't want to be in the shoes of Federal Reserve chairman Jerome Powell right about now. Sure, he has free limousine rides everywhere, bodyguards and everyone hangs on his every word. But right now Powell and his crew are facing the worst...
Tapering Conversation Heating Up, Powell's Prospects
The Jackson Hole summit has become one of the most important economic summits in the world. Many expect that this hallowed event with humble origins may be the long-anticipated venue for the Fed to communicate their monetary policy plans to the American people. In 1982, the nascent event was chosen...
What FOMC Meeting? Fed Stress Tests Show Stable Banks
The consternation over the Federal Open Market Committee meeting last week seems about as a relevant as yesterday's papers. The week began and finished strong, with the S&P 500 twice touching a new all-time-high. Rates appeared greatly subdued by the sweet nothings whispered into its ear by the Fed. The market appeared to interpret the […]