Over the past 7 days, the FS CryptoFX Agg Index decreased by 6.5%, compared with a 0.6% increase for the S&P 500 (Slide 6). Amid rising coronavirus fears and the oil price war between OPEC and Russia, Bitcoin's price tanked 5.3% over the past week. Primarily due to the global asset class sell-off, the correlations between Bitcoin and other asset classes have increased.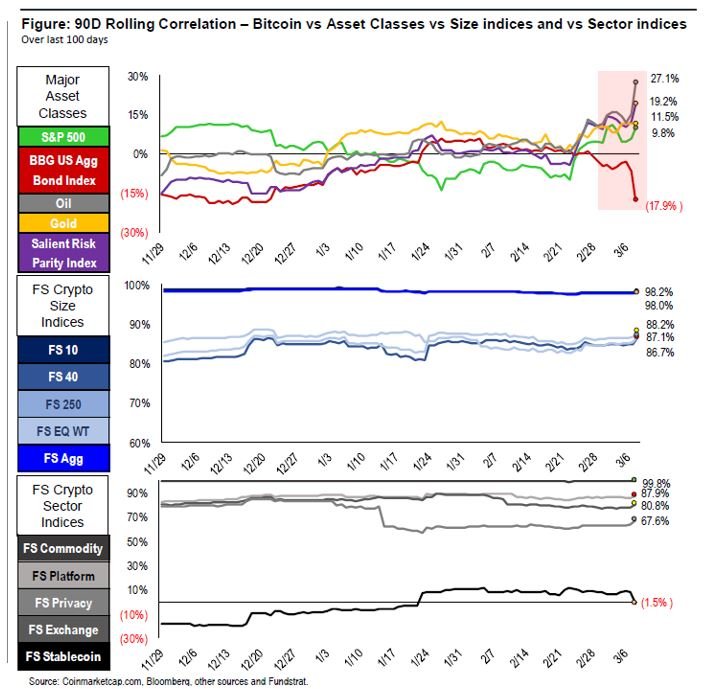 You are trying to access member-only content. You are either lacking the required privileges or you are not logged in to view this content.

You need to have an active FSI Digital Assets, or FSI Pro subcription in order to gain access to this article.
If you are
already a member
at FS Insight, please
Sign In
. If you
don't have a subscription to FS Insight yet
, please
consider reading more about Our Services
.