Financial Research
Crypto Technical Analysis
BTC SURGES THROUGH 13.8K RESISTANCE = ANOTHER LONG-TERM BULLISH TECHNICAL DEVELOPMENT IN BTC'S FAVOR.  BTC's recent surge through the June 2019 resistance highs at 13.8K is yet another bullish check mark confirming a new bull cycle. While a very short-term pause appears likely (see below) we encourage investors to remain focused on the longer-term bullish technical profile developing and look to near-term pauses and pullbacks as opportunities to increase exposure notably: ACTIVE TRADERS – EXPECT A PAUSE BUT DON'T LOSE SIGHT OF THE LONGER-TERM EMERGING UPTREND For the very active trader, a pause at current levels is likely to develop as BTC rallies into the upper end of its October uptrend channel. While the trend channel is obviously not textbook perfect, it does serve as a proxy for BTC's multi-week uptrend. With 4-hour RSI pushing into overbought territory, we would expect BTC to begin a shallow consolidation near current levels. Rather than attempt to micromanage a pullback by selling and looking to perfectly time the next intra-day low, we continue to recommend holding at current levels and increasing exposure on near-term pullback toward support between 13-14K near the rising 15-day moving average. LONG-TERM BULLISH CHARTS TO KEEP IN FOCUS DURING ANY PENDING PULLBACK BTC'S WEEKLY CHART CONTINUES TO BUILD POSITIVELY – 17-19.6K NEXT MAJOR RESISTANCE -  BTCs break-out above 10.5K in August, 12-12.5K in late October, and 13.8K in November establishes a series of higher highs confirming BTC's emerging bull cycle uptrend. Weekly RSI (77) is building toward overbought level, but if history is a guide, we would expect RSI to continue building to the upside toward 85-90 before an intermediate-term pause/pullback develops. Next major resistance is between 17-19.6K near the 2017-2018 highs. 1. BTC'S RELATIVE PERFORMANCE VS EQUITIES, GOLDS AND BONDS CONTINUES TO TREND TO THE UPSIDE. As the best performing asset class most years, BTCs relative performance reacceleration vs the S&P 500, Gold and the TLT Bond ETF remains one of the more important asset allocation trends underway. While risk assets in general have recovered into, and through, the US election, BTCs surge stands out as one of the leading asset classes for investors to maintain some exposure to. 2. BREADTH/PARTICIPATION ERODING FOR SMALL AND MID-CAPS – While BTC surges, participation is decaying in smaller cap cryptos. The Fundstrat FS CryptoFX advance-decline lines for the FX40 mid-cap universe has round tripped back to the April-June 2020 levels while the FX250 small-cap A-D line has just broken to new lows below its 2020 trading range. Remain focused on larger-cap cryptos until breadth shows evidence of improving.  _KEY SLIDES FROM THIS REPORT_ RESUMING ITS LONGER-TERM UPTREND – 17-19.6K NEXT RESISTANCE (SLIDE 5)... BTC EXTENDS ITS LEADERSHIP TO THE S&P, GOLD AND TLT ETF (SLIDE 6)... BTC – OVERBOUGHT SHORT-TERM – EXPECTING SHALLOW PULLBACKS (SLIDE 3)... PARTICIPATION DECAYING IN MID AND SMALL CAP CRYPTOS (SLIDE 7)...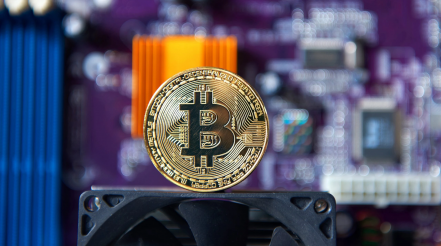 BTC collapses but holds 200-week sma, ETH vs BTC holds .22
Heavy technical damage but a few silver liningsLast week's collapse in cryptocurrencies has left most chart patterns badly compromised with BTC breaking below its 2015-2020 uptrend. However, despite the technical damage that is now in place there are some silver linings developing notably that BTC has held and rallied from...
What next after BTC's surge toward next resistance near 13.8K?
For a full copy of this report in PDF format click this link. After surging through resistance at the August highs near 12.5K  over the past week, BTC is closing in on next major resistance near June 2019 highs at 13.8K. With short-term trading indicators pushing into overbought territory, traders...
BTC whipsaws but select Alts soldier higher following May break-outs
BTC's temporary break out leaves it back in the box but Alts continue to trend higher. BTC, once again, whipsawed traders over the past few days temporarily gapping up above the widely watched 10K resistance level only to gap back down into its May trading range to test 9.1K support and settle back to where […]