Financial Research
Crypto Videos
Over the past two weeks, we have seen the bear markets bringing out the worst in digital asset markets. While 3AC exemplified the opacity of CeFi dealings, not all DeFi protocols are transparent and immutable, despite users self-custodying their own funds.  We attempt to define...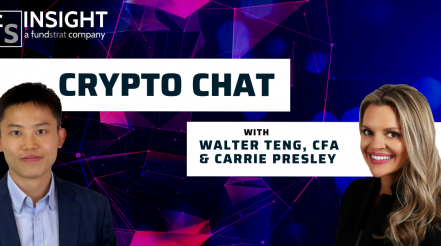 Crypto Chat: Is this the bottom for bitcoin and ethereum?
As crypto investors look to capitalize on recent price drops in bitcoin and ethereum, many are asking, "Is this the bottom or are we going lower?" Mark Newton, Head of Technical Strategy at FSInsight, provides a timely technical analysis for both bitcoin and ethereum. CRYPTO WEEKLY: THE TIDE PULLING OUT...
Crypto Market Update from Sean Farrell
Sean Farrell, Head of Digital Asset Strategy, provides an update on the historical week in crypto. CRYPTO WEEKLY REPORT: THE UST UNWIND AND ITS IMPLICATIONS