Financial Research
Crypto Blasts
Crypto selling off on news Tesla will stop accepting Bitcoin for payments due to environmental concernsWe think the news is overblown and wouldn't be surprised if Tesla is signaling plans to make crypto "greener"Bitcoin has been consolidating for months as market dominance has been falling but this sell-off could be setting BTC up for a bullish runMarket may need to get a little more bearish first, but if we get a build-up of short futures positions, it could set us up for a squeeze that becomes the catalyst for new all-time highsWe maintain our buy on Bitcoin with a $100k price target Bitcoin sold off sharply today and broke below $50k after news that Tesla would stop accepting it for payments. Source: Fundstrat, Tradingview The headline likely shocked many crypto investors looking for greater crypto adoption, especially coming from Tesla CEO Elon Musk who has been a vocal supporter of Bitcoin and cryptocurrencies like Dogecoin. Source: Business Insider The reason Elon Musk cited for the move on Twitter was a common criticism that Bitcoin mining is bad for the environment due to its use of fossil fuels. But Elon said that if miners started using more sustainable energy that Tesla would support it again. Source: Twitter Without going fully into our views on Bitcoin and the environment here for the sake of time– we don't think Bitcoin is bad for the environment. We think crypto mining gravitates towards excess energy that would otherwise get wasted. This was often the case from early at home mining days when power usage was like leaving your lights on a lot. Even to now when oil & gas E&P producers use excess energy they would otherwise flair to instead mine BTC. I'm seeing newer mining projects now going to offshore rigs to use the extra natural gas from oil extraction that they have to burn and getting it at $0.007 per Kwh ($0.007 kWh!!!). My point is, yes, BTC mining uses lots of energy, but it gravitates towards excess that otherwise gets wasted. Telsa acquired SolarCity in 2016. Solar is a resource that gets generated all over the earth. Today, we capture as much of it as possible and try to transport it and use it to supplement other energy sources. What can't get used gets stored in batteries. But batteries aren't perfect and excess energy can be wasted. What happens when we have a bunch of self-driving cars on solar that are sitting idle around the city on a sunny day and batteries are full? This is why we wouldn't be shocked if Tesla allowed consumers to put excess solar energy to work mining cryptocurrency like Bitcoin – but this is just speculation. Ultimately, we don't know what Elon or Tesla will do next. But either way, we think this may be the sell-off Bitcoin needed to set it up for a new all time high. Stepping back and looking at the recent price of Bitcoin in the context of its bigger market cycle on the weekly chart, the price has been consolidating around current levels since February. Source: Tradingview Bitcoin dominance, which is BTC's share of the total crypto market, has been steadily falling during 2021 as capital flows within the crypto economy have been going to Ethereum and other "altcoins" which have been outperforming. Source: Domination Finance Following the sell-off Bitcoin had back in the middle of April, we saw massive amounts of futures positions get wiped as leveraged long traders got margin liquidated. Source: Skew Bitcoin futures basis, which is the premium of the futures contract over the spot price, has been trading extremely high ever since February this year when the rally stalled. It reached as high as ~50% before the April sell-off that liquidated many leveraged longs. With this sell off we're having right now, we've seen the futures basis contract drop sharply towards more normalized levels – and it could fall even further if more traders take advantage of the current correction and jump on shorting Bitcoin. Source: Skew Why is this important and why could it be what takes us higher? Looking at the BTC futures liquidation chart, we haven't seen a sizable short liquidation in a long time. If we get a build-up of shorts here as both spot falls and basis contracts, we could see the revers of what happened back in April where an otherwise weaker spot move higher could squeeze traders and be the catalyst that propels Bitcoin to new all-time highs. Source: Coinalyze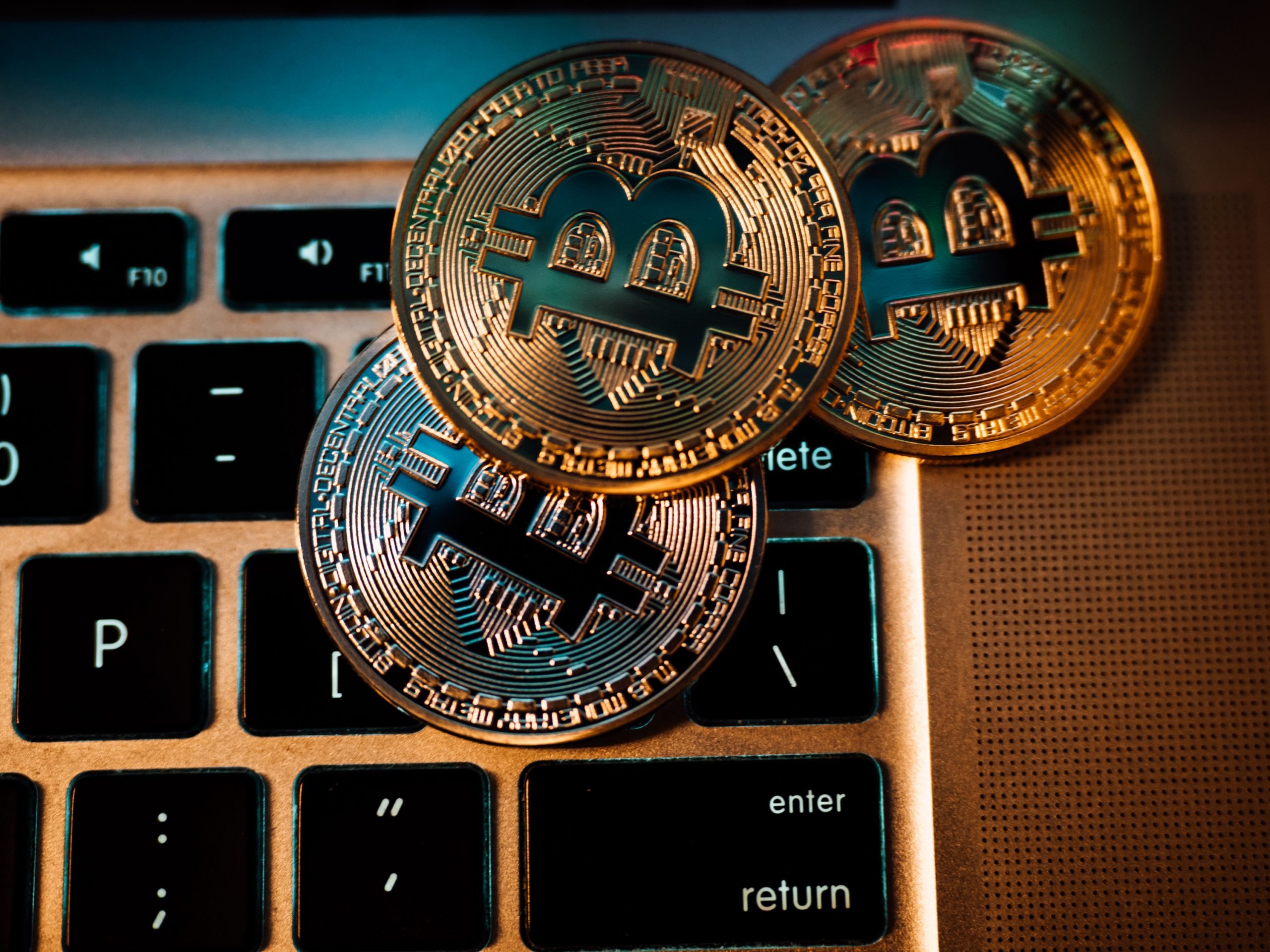 CRYPTO BLAST (Grider): Bitcoin Reaches Target: Issuing FY-21E & Increasing Outlook: $25K
For the full copy of this report in PDF format, Click this link. Crypto continues to be in a secular bull market. Bitcoin has rallied 3x since we issued our initial outlook following the mid-March sell-off, with prices today bursting to ~$16,700 or 1% above our FY-2020 target of $16,500. We are maintaining our bullish view on crypto and releasing our new FY-2021 fundamental economic financial model estimates, which we are applying to revise our price target upward to $25,000 (Slide 2). Macro Thematic Thesis Remains Strong: Bitcoin has been the best performing among global assets 8 out of 10 years since inception and leads in 2020 by 98% YTD (Slide 3). Outlook remains strong and we're maintaining our recommendation for investors to overweight crypto as a core portfolio holding at 1-2% or a 10-20x OW vs. current size at 0.1% of assets (Slide 4). Fourth Bull Market Cycle Remains Intact: Crypto economies move in macro boom and bust business cycles like traditional economies. As the U.S. drives the global economy, Bitcoin, the largest among peers, is the bellwether and driver of the crypto economy. It has seen three macro market cycles with astonishing returns, excessive valuations and over 80% price declines. We continue to believe Bitcoin is in its fourth bull market cycle, which we now see in its 3rd or 4th innings (Slide 5). Growing Central Bank Assets, Mining CAPEX & Users: Crypto emerging market price cycles follow mechanical cause and effect incentive relationships between capital flows, accumulated fixed investment, and human capital productivity. Bitcoin price has been highly reflexive to major central bank balance sheet growth, which has increased $18T since 2009. Bitcoin's $310B market cap has captured 1.7% of this value, and we estimate an accumulated $20B of mining CAPEX (our proprietary Grider Crypto Book Value metric which has served as a price floor) has been invested in the digital economy, while crypto users have grown above 100M (Slide 6). Price to Book Valuation Multiples Support Higher Prices: Our proprietary Grider Price to Crypto Book Value Multiple, which compares Bitcoin's Market Cap (Price) to its accumulated mining CAPEX/revenue (Book), has been a very reliable predictor of cycle movements since it was first published in January 2018. Multiples are 3X off cycle lows, but by no means excessive, and we believe given the currently strong market fundamentals this cycle will go longer (Slide 7). Current Bitcoin P/B multiples sit at 15.4x, which are above the lifetime average of 9.4x but well below +2 std. dev. or 26.1x, where 6M forward returns turned negative during the prior two cycles (Slide 8). Grider P/B multiples and Bitcoin forward returns have had a stronger relationship than PE multiples and S&P 500 stock returns, and 3M, 6M & 1Y returns from current 15x P/B averaged 26%, 69% & 49%, respectively, with 6M and 12M returns at or above the 50% upside implied by our FY-21 target (Slide 9). Introducing Bitcoin FY21 Economic Estimates & Raising Outlook To $25,000: Our FY20 fundamental forecasts call for Bitcoin's Book Value to reach $27.5B (35% growth) and Book Value Per Share (BTC) to reach $1,454 (32% growth) (Slide 11). Other than our prior model released in May 2020 (Report), we believe this is the first of such sell-side forecasts. Our target applies a 17.2x forward P/B, which is slightly under +1 std. dev. lifetime valuation of 17.8x, but below prior cycle highs of 69. More Liquidity & A Weaker Dollar Offer Macro Tailwind For Growth: Prior cycles have coincided with central bank balance sheet growth and a weaker dollar, both conditions are in place today that we see as catalysts for meeting our target (Slide 10). Bottom Line: Bitcoin is within 1% of our 2020 economic and price forecasts. Conditions are in place for a continued rally in crypto prices over the course of the next year. We remain bullish and are raising our Bitcoin price target from $16,500 to $25,000, while noting that we recommend investors seeking to add exposure should favor pull backs, especially given the recent run. Key slides from this report… Price Target: Increasing Bitcoin Outlook: $25,000 (Slide 2)... Tactical View (6M -12M): Fourth Bull Market Cycle Still Underway(Slide 5)... Inflection Points: Valuations Have Room For Continued Expansion (Slide 7)... Macro Tailwinds: More Liquidity, Weaker Dollar, Higher Valuations (Slide 10)... Bitcoin Forecast: Issuing FY 2021 Fundamental Economic Estimates (Slide 11)...
FLASH: Bitcoin healthy cool off over weekend resets margin leverage but does not signal end of bull market as "Dogecoin" retail traders are now entering the market
Bitcoin made new ATHs last Wednesday as investors piled in ahead of the Coinbase IPO. As we mentioned in our note last Friday (click this link), we thought a "crypto cooling off would be heathy" – and that's what we got over the weekend. Source: FSInsight, Glassnode Futures open interest saw a significant drop alongside price Bitcoin futures open interest, which had been rising with the price, saw an even steeper correction over the weekend starting Saturday night as the market sold off. Source: FSInsight, Coinalyz Highest level of futures liquidations in at least 8 months The decline in Bitcoin futures open interest was heavily influenced by the highest level of trader liquidations we've seen in at least the last 8 months. Source: FSInsight, Coinalyz Rising margin leverage resetting with the recent pull back The absolute level of futures open interest, which can rise with the price, is not as important as the amount of margin leverage behind those positions. Many offshore crypto exchanges offer uses up to 100x leverage on futures positions. One metric for estimating margin leverage is to look at the total open interest relative to the BTC and stablecoin collateral held on those exchanges using on-chain data. Traders were taking on increasingly leveraged margin positions heading into the new BTC ATH last Wednesday. This trend continued into Friday even as the price started to roll over, and by the weekend we saw a reduction in leverage as futures positions started getting liquidated. Source: FSInsight, Cryptoquant Bitcoin futures basis reached 50% before correcting to -5% and rebounding Basis is the difference between the futures price and the spot price of an asset. Bitcoin futures annualized basis was trading as high as ~50% heading into Wednesday ATHs. We think this further signals that overly bullish traders were looking to take advantage of the move higher and were using leveraged futures positions to gain increased exposure they could not otherwise hold in the spot market. Source: FSInsight, Skew Perpetual swap funding flipped long to short Funding rates are payments used to keep the perpetual futures contracts in line with the spot price. When funding rates are positive it means that the futures price is above the spot price and longs pay shorts, with the opposite being the case when funding rates are negative. Bitcoin perpetual swap funding rates were in very positive territory on the 16th when the market peaked and flipped to negative over the weekend. This signals traders who were off balance to the long side have now flipped to the short side hoping to hop on the recent pull back. Source: FSInsight, Skew BTC VIX signaled complacency ahead of move but market showing Implying the market was very complacent, the Bitcoin VIX had been falling heading into the weekend. We saw a slight tick up over the last two days as you would expect during a sell off, but the market is not signaling panic mode in any way at these levels. Source: FSInsight, T3 Index Dogecoin skyrocketing is less likely a sign of a market top and more likely a sign of new retail capital entering the picture Dogecoin is a cryptocurrency that was created as a joke around the meme of a dog back in 2013. The technology is not unique, but it has been able to gather a large community throughout the years as holders promote the coin to their friends and growth the user base. These waves of adoption have come with periods of price appreciation and volatility like we're seeing today. Most are likely retail investors today, much like BTC in its early years. We think some bearish investors could be tempted to view the recent surge as a sure sign of a top – akin to the shoeshine boy or taxi driver giving the Wall Street investor stock tips – but we have to remember the market has changed. Retail has largely not participated in this crypto rally in the way that institutions have up until this point, and we think DOGE, although we don't know how it will end, could be an early sign of more retail investors entering the picture. Source: Coinmarketcap
FLASH: GBTC announces plans to convert to an ETF which should help close the -9% NAV premium gap
The largest U.S. exchange traded products, GBTC and ETHE, for the largest two crypto assets, Bitcoin and Ethereum, have been trading at a persistent discount to their NAV for a little over a month, with GBTC sitting around -9% and ETHE sitting around -5%. Source: Bloomberg (Date: 4/5/2021) Much of the discount has been the result of investors expecting a U.S. listed Bitcoin ETF in the near future after the approval of several in Canada and the several recent ETF applications in the U.S. Source: CNBC This morning, Grayscale Investments, the parent company of the products announced (Grayscale's Intentions for a Bitcoin ETF) that it planned to convert its GBTC product into an ETF when possible. Source: Medium We think this is a very positive move for Grayscale to maintain its position as a leader as the largest listed Bitcoin product and this announcement should help close the negative premium gap. Grayscale has been giving the market hints towards this decision for the last month. We wrote on 3/10 how we thought the discount could be temporary after Grayscale announced plans to purchase up to $250M of GBTC shares. Source: Businesswire The announcement does not guarantee that the price of GBTC will converge with its NAV, as it will still be set by supply and demand until the fund is one day (if ever) converted to an ETF. But we think the timing of the announcement will be very positive for price of GBTC to instill market confidence ahead of the unlocking of a large nearly $5B worth of shares in the coming months. Source: Bloomberg, TheSkyhopper We think ETHE could see its -5% discount improve as well on the news which could also benefit the ETH price.  We think this announcement could have the following implications: 1. Relieve selling pressure on GBTC shares2. Relieve BTC spot selling pressure from investors playing the arb trade the other way3. It may reenergize demand for BTC from investors willing to contribute to the GBTC trust again4. We think ETHE could see its -5% discount improve as well on the news We view all of these as very very bullish. Source: Bloomberg, Fundstrat Bottom line: The announcement is positive for GBTC and ETHE, Bitcoin and Ethereum, as well as crypto flows in general – we remain bullish on the asset class over the balance of the year.
Diamond Standard: The First Blockchain-Enabled Diamond Commodity
Disclosure: Diamond Standard is a paid consulting client of Fundstrat Diamond Standard Co. is the creator of the world's first regulator-approved diamond commodity, the Diamond Standard Coin. The physical diamond commodity with its blockchain-enabled digital token representation is an innovative new asset that we have been following with interest. As a deliverable market-traded asset, the diamond commodity may provide diversification and a new store of wealth for institutional and individual investors, while bringing transparency and efficiency to the diamond supply chain. The world's first and only regulator approved physical diamond-backed commodity. Diamonds are a $1.2 trillion scarce asset that has been out of reach to investors, until now. Historically, diamonds lacked standardization and fungibility and had limited market price discovery, which precluded institutional investors from including the asset in their investment portfolios. The Diamond Standard commodities consume graded natural diamonds of every quality between 0.23 and 1.99 carats, in proportion to their geological scarcity. Each Coin contains 10-12 diamonds selected by an optimization system from a public, statistically valid sample of all diamonds. The contents of every market maker sample and every coin are always public for verification. Upon purchase, the Coin is delivered to the investor directly or to the investor's custodian of choice. Every Diamond Standard Coin is traded as a digital token on the Ethereum blockchain. Each Coin contains a wireless computer chip that can be audited or transacted using a built-in ERC-20 blockchain token. It is the first blockchain-native physical commodity, which opens the door to many potential applications that require asset backing. For example, it could support a transactable asset-backed currency. This token is regulator-licensed by the Bermuda Monetary Authority. Diamonds as a tradable commodity may rival gold, silver, and other tangible scarce assets and precious metals. Total private sector investment in gold via exchanged-traded funds, bars, and coins equals $2.7 trillion. The total market capitalization of silver is approximately $1.5 trillion. Given central bank macro-economic policies of near-zero and negative yielding sovereign debt, non-yielding scarce assets may be comparatively attractive to investors and could show strong returns. Diamonds have yet to be commoditized and the creation of new diamond-backed financial instruments could encourage investors to include the asset in their portfolios as a hedge against inflation, source of portfolio diversification, and store of value with appreciation potential. The Diamond Standard Coin will be listed on several exchanges. The Diamond Standard has struck agreements to launch a futures product on CME Globex, an options product on MIAX Options, and an exchange-traded fund on the NYSE. Furthermore, Diamond Standard Co. is actively having conversations with several of the leading crypto exchanges for additional listings in the U.S. and abroad. The IPO is currently live at with an offering price of $5,000 per Coin. The Coin is a physical diamond encasing that is a fungible commodity. Every Coin has an associated digital token that is tradable. The Company is selling the coins at cost to establish the index. The index represents the geological content that must be contained in every Coin and the Company is the first market maker for loose diamonds, setting daily price discovery. Through this process, every Coin always has equal value, which is determined by the market on a daily basis. What are the risks? Demand for the product may not materialize. Novel diamond-backed financial instruments may fail to gain traction. Established firms launch competing products and steal market share. Bottom Line: The Diamond Standard Coin will be an interesting project to watch as it creates the first blockchain-enabled diamond-backed commodity with physical delivery and digital ownership rights. The current offering could provide individual and institutional investors a unique opportunity to include the coveted gemstone as part of a well-diversified portfolio. Disclosure: Diamond Standard is a client of Fundstrat and receives Fundstrat's published reports. Diamond Standard has commissioned/paid for this specific research project and has permission to distribute. This report is intended for research and educational purposes. Fundstrat employees may invest in the subject company's offerings.
FSInsight Exclusive Interview with Miami Mayor Francis Suarez
Mayor Francis Suarez has been a strong advocate for technological innovation within Miami and has recently embraced leaders and innovators within the crypto industry. Leeor Shimron: Mayor Suarez, it is great to meet you. Mayor Francis Suarez: Great to meet you too. Leeor Shimron: Let's jump right in. You've been very public with your statements about making Miami a tech hub and transforming the city by being inviting towards talent and innovators. What specific steps and policies have you taken to encourage that? Mayor Francis Suarez: Well, it's been a 10-year passion project. I had a J curve moment when I tweeted out, How can I help? And ever since then, it has been like drinking water through a fire hose. The amount of interest in our city from founders, venture capitalists, major companies that are moving has been incredible. Just today, we announced a $100 million venture capital fund with SoftBank, which will be awarded to Miami companies and companies that are moving to Miami. So, it's become more and more real every day as more and more people are moving and more and more funds are coming here. We're trying to work on a variety of different things. We're working on making sure that our incentives are in place and that our legislation promotes crypto and blockchain and is forward-thinking. We want to make sure that we're creating as much of an equity framework from an educational perspective as we possibly can. We want it to be a holistic and comprehensive endeavor so that every citizen in our city has an opportunity to succeed and thrive in the economy that's inevitably going to happen in the future. Leeor Shimron: And so, you just made an announcement today with SoftBank that they're going to be dedicating $100 million towards startups and tech companies to relocate to the city. Can you talk a little bit more about the details around that? Mayor Francis Suarez: Marcelo Claure, CEO of SoftBank Group International, is located in Miami, saw what I was doing, and decided he wanted to be a part of it. In order for an ecosystem to thrive, it needs talent, which we have, and we've been exporting talent for many decades, but it also needs capital. And so, this was the first sort of major investment of someone saying, Hey, we're putting down serious money to accelerate and to scale up companies that are here in the city of Miami. There's never been an announcement like this before. Leeor Shimron: Let's talk a little bit about COVID, which in my mind is really the great accelerant. It accelerated trends already in motion, especially around technology. How do you think the pandemic and the resulting kind of remote economy has ushered in technological change and changes in the workforce? And how has that helped Miami in the process? Mayor Francis Suarez: Well, it's definitely helped Miami. And it's sad, obviously that a tragedy of this kind is something that is helpful and catalytic in your city. But it's been a combination of things. I think the first is the fact that it created this remote work environment where people can work where they want to live and where they want to be, not necessarily where they have to be. And it created that environment. I think the second part is Miami and Florida were far less restrictive than other parts of the country. So, when you consider the weather and cost of living of other cities and places, it gets to a breaking point. There's the straw that broke the camel's back. And I think we've reached that point with other cities and people who are sixth generation, second generation, seven generation inhabitants of those cities are leaving. And I think that's the biggest indication that a city has a problem. Leeor Shimron: Current residents of the city may be worried about gentrification as more affluent people from the West and the Northeast move down here. How can you ensure that participants can benefit from the city's transformation? Mayor Francis Suarez: Well, I think gentrification is real. It's something that every city is grappling with because there's a Renaissance in the city. It's not a Miami problem, it's a national problem. And I think we're focusing on investing in affordable housing today in the city commission. We allocated $40 million for affordable housing projects. We are leveraging our first $10 million of affordable housing projects that we did in the last couple of years. It had a 20 to one multiplier effect. So, we got $200 million with a project for $10 million, and we created 722 units of affordable housing. So, we have been very intentional about creating housing. We're now getting into the education space and wanting to make sure that every child has broadband and the digital tools that they need to be able to be successful in this modern economy. We are also ensuring the curriculums reflect the jobs of tomorrow. That's what I think is going to create the most parity and equity in terms of opportunity for people in our community. Leeor Shimron: Now let's talk about Bitcoin and crypto. You publicly made statements that the city should consider adding Bitcoin to its treasury. How close is this to being a reality and what are the steps you need to take in order to get it there? Mayor Francis Suarez: There are three things that I want to do with Bitcoin and crypto generally. One is I want to be able to give my employees the ability to take a percentage of their salary in Bitcoin and crypto. Two, I want our residents to have the ability to make payments of taxes and fees in crypto. And the third thing is including Bitcoin as a part of the city's investment portfolio. The last objective is probably the hardest of the three, not because of anything other than the fact that we have rules that we have to follow in terms of our investment threshold. So, I have to do the analysis on that and it's on my agenda. We recently posted Satoshi's white paper on our municipal website and it went completely viral. The white paper got 2.3 million impressions, which is just amazing. Within tech, there's a subgroup of people that are pro crypto and pro blockchain. That's a very, very robust network and they're awesome. So, I mean, for me, it's been exciting to be on the front line of this innovation as a city and hoping that it continues the evolution of our city into a leader in the gig economy. And I think that's what's going to happen. Leeor Shimron: In the crypto industry, we have a concept I'm sure you're familiar with called regulatory arbitrage, in which certain geographies or jurisdictions that are more favorable towards the industry capture all the talent and mindshare. Is this the game you're playing in terms of attracting talent to Miami? Mayor Francis Suarez: 100%. We're doing that because we're looking at states like Wyoming and making sure that we have the most progressive crypto laws. We're looking at New York's regulatory environment. We want to make sure that we believe that if all things are equal, we win. So, we just want to equalize the playing field. We want to make sure that nobody has an advantage over us based on laws that are easily changeable. Leeor Shimron: Are you in conversation with Caitlin Long in Wyoming? Clearly, they've been very aggressive in terms of encouraging innovation with securities laws and providing a safe harbor to encourage companies to move there. Is that something on your purview at the moment? Mayor Francis Suarez: Absolutely, I think they've been, to their credit, extremely proactive. Listen, if I lived in Wyoming and I say this respectfully, you've got to be creative to attract people. And I commend them. I give them kudos for being smart, thinking outside the box, being ahead of everybody. Now, it's easy for me, and I say this with all respect, to sort of come in behind them and copy essentially what they're doing. And they say imitation is the highest form of flattery, right? So, to me, it's not about pride of authorship. I just want to be in an equal playing field with everyone. And unfortunately, it is a competitive environment. But I respect what they're doing. I give them all the respect that they deserve and all the kudos for getting out there and being trailblazers. Leeor Shimron: Do you view it more as competition within the US and other cities in the US, or internationally with other countries as well? Mayor Francis Suarez: It's global. Every city in America and in the world should be trying to grow its technology ecosystem, period. Especially if they care about their children and their grandchildren. I think one of the reasons we're aware of tech innovation is that we were really the first tech generation. We're the first generation with a personal computer. We're the first generation with high-speed internet. I still have an AOL account by the way, my email is still AOL. So, we were the first generation with that. Our kids are growing up with these tools. My iPhone probably has more computing power than the first manned spaceship that ever got sent to the moon. Anyone who doesn't understand and embrace what's coming will be to their detriment and to the detriment of their children. Leeor Shimron: You have been very vocal on Twitter and social media. How has embracing these new technologies helped you get your message out? Mayor Francis Suarez: People often ask me, where is Miami Sand Hill Road? And I tell them, it's Twitter. People have converged, it's been a meeting place and it's inspiring them to be able to drive so much of the conversation. And the amount of people that have come up to me and thanked me from all different walks of life has been really inspiring. It really gives me a sense of satisfaction. It makes me feel like I made the right decision, dedicating my life to public service. So, that has been a lot of fun for me. Leeor Shimron: You referenced the amazing weather in Miami and how that's a big driver of people to move here. But obviously we have issues with climate change, and I think people are worried about things like sea level rise and worsening hurricane seasons. How are you planning to deal with these issues? Mayor Francis Suarez: Well, I think a lot of it is perceptual. For example, most people don't know that New York has suffered more hurricane damage than Miami in the last 10 years. So that's part of it. I think the other part of it is we are probably the most wind resilient city on the planet. This building was built in the 1950s. Every single building now in Miami has hurricane windows. So, we're very wind resilient. Our next challenge is to be as water resilient as we are wind resilient. We have done something that probably no city in America has done, which is we decided to tax ourselves and create a resiliency bond for $200 million. We are going to spend that methodically in a way that will improve our infrastructure, potentially leverage it with other state and federal resources and create a Miami that's going to be here forever. There's no city in America, potentially no city in the world that's dedicating as many resources as we are, which is why I've been asked to be the Chair of the Environment Committee for the US Conference of Mayors and why I was named to be on the Global Commission on Adaptation. I'm actually on the Global Council now serving as the Vice Chair. We've gotten a lot of prestige as a government because we've taken action. We're issuing our carbon trading plan on Earth Day this year. We're also unveiling our stormwater master plan, which will take into account sea level rise this year as well and will be the blueprint for how we build out our Miami Forever Bond. Leeor Shimron: Thank you for your time and best of luck with your mission. Mayor Francis Suarez: Thank you so much. I appreciate it.
Big Tech's De-platforming Binge Highlights The Need For Web 3.0
Following the U.S. Capital riot last week, Big Tech coordinated the de-platforming of President Trump. Twitter followed suit by suspending 70,000 accounts associated with the far-right QAnon conspiracy theory group. Parler, the social media platform billing itself as a "free-speech paradise" was the next target as Apple and Google banned the mobile app from their app stores and Amazon Web Services stopped hosting Parler's website. Although the effort is arguably justified for several reasons, these actions raise questions about the state of "cancel culture" and the amount of unilateral power these centralized tech companies have accrued. If a sitting U.S. President can be de-platformed, does that mean everyone of us is also at risk of being cut off? Evidenced by Cambridge Analytica and other scandals, Big Tech has been exploited by malicious foreign actors to manipulate its users. Are the interests of Big Tech and its advertising-based business model aligned with those of its users? Source: Wired These are hard problems, and I have no doubt Jack Dorsey and other Big Tech leaders are well intentioned in their crusade to minimize harm and stop the spread of bad ideas. However, by censoring and de-platforming droves of its users, Big Tech is only enflaming them and causing further entrenchment in their previously held beliefs, as ill-advised as those beliefs may be. Excommunicating users is an extraordinarily consequential punishment that can be imposed with no due process by monopolies on a whim. Public discourse is a pillar of our democracy, and although misinformation and bad ideas may be propagated on these platforms, it is only through public discourse that we are able to explore a full diversity of ideas and discover what is true. Any intellectual pursuit carried out with rigor requires the exploration of a wide set of ideas and hypotheses, even though the majority of these ideas will be rejected as the investigator inches closer to the truth. The marketplace of ideas must be open for us to effectively separate good and bad ideas, and any centralized arbiters with outsized authority will inject their implicit and explicit biases to steer the conversation and alienate certain groups. Instead of cultivating "filter and preference bubbles" in which Big Tech's AI algorithms foster the creation of personal echo chambers of ideas, Twitter's algorithms should encourage a wider spectrum of debate. Rather than parrot the same idea leading to confirmation bias and a reinforcing of one's original perspective, Twitter should display comments from individuals with opposing viewpoints and opinions. Flipping the business model incentive structure The incentive structure of the leading social media platforms is in conflict with the wellbeing of their users. Their ad-based business model relies on the monetization of attention, which is encapsulated in the phrase, "if you're not paying for the product, you are the product." By monetizing attention, Facebook and Twitter's algorithms are implicitly programmed to push the buttons of their users, often tipping discourse towards outrage and dissonance. As is hardwired in our psychology, fear and outrage provokes an emotional response that maximally captures our attention. One recent study concluded that anger makes people more vulnerable to misinformation and more likely to be highly confident in the accuracy of their memories. However, the more confident subjects were, the less accurate were their memories. "Cancel culture" may also tip into our finances. As our activities and identities become further intertwined with the digital realm, our ability to engage in day-to-day business transactions and interact with basic financial products and services may be compromised if we fail to follow the status quo. To address these issues, young Web 3.0 platforms are experimenting with different business models and incentive structures to empower their users instead of manipulate them. Crypto is enabling the Web 3.0 evolution, in which users can seize control of their data and demand privacy as they interact with new decentralized applications that have no ability to manipulate or censor the user. By removing advertisers and precluding the brokering of user data, Web 3.0 platforms can implement more ethical standards for user behavior in the attention economy. Crypto Web 3.0 platforms may integrate a token that appreciates in value as users flock to the platform, further aligning the interests of developers, token holders, users, and other stakeholders. Users may be able to port their Facebook, Twitter, and Shopify data, tokenize it, and then fully destroy or port it over into a user-owned economy of decentralized applications (dApps). Users would have increased choice in new open platforms, and the emergence of legitimate dApps would limit mass censorship. The Big Tech platforms would still exist, but they would be largely defanged as the Web 3.0 ecosystem would serve as a powerful check-and-balance. Source: Twitter Privacy-focused crypto assets Horizen and Zcash caught a bid in the wake of the de-platforming uproar, appreciating 85% and 66%, respectively, since the events on Capitol Hill last week. Horizen is a Web 3.0 platform that gives users control of their online data with its blockchain cloud computing platform for financial services, peer-to-peer messaging, media, and third-party decentralized applications. Zcash is a fork of Bitcoin that implemented ZK-SNARK cryptography to provide enhanced privacy for its users. These assets and others stand to benefit greatly if Big Tech cannot clean up their act and the Web 3.0 thesis comes to fruition. Source: FSInsight, CoinMetrics As Web 3.0 platforms begin to challenge incumbents, Big Tech will need to disrupt themselves and introduce new business models to retain market share. However, advertisers and the attention economy produced over $533 billion in annual 2019 revenue for the FANG companies, so they are incentivized to cling on to their existing business models for as long as possible.