Financial Research
Crypto Weekly
After bottoming on bad news a week ago, Bitcoin and crypto had been rallying heading into yesterday's Fed meeting, but crypto markets fell slightly alongside other major asset classes following the Fed policy statement, and have remained roughly flat this morning. Source: Fundstrat, Bloomberg The Federal Reserve spooked some market participants with its commentary around...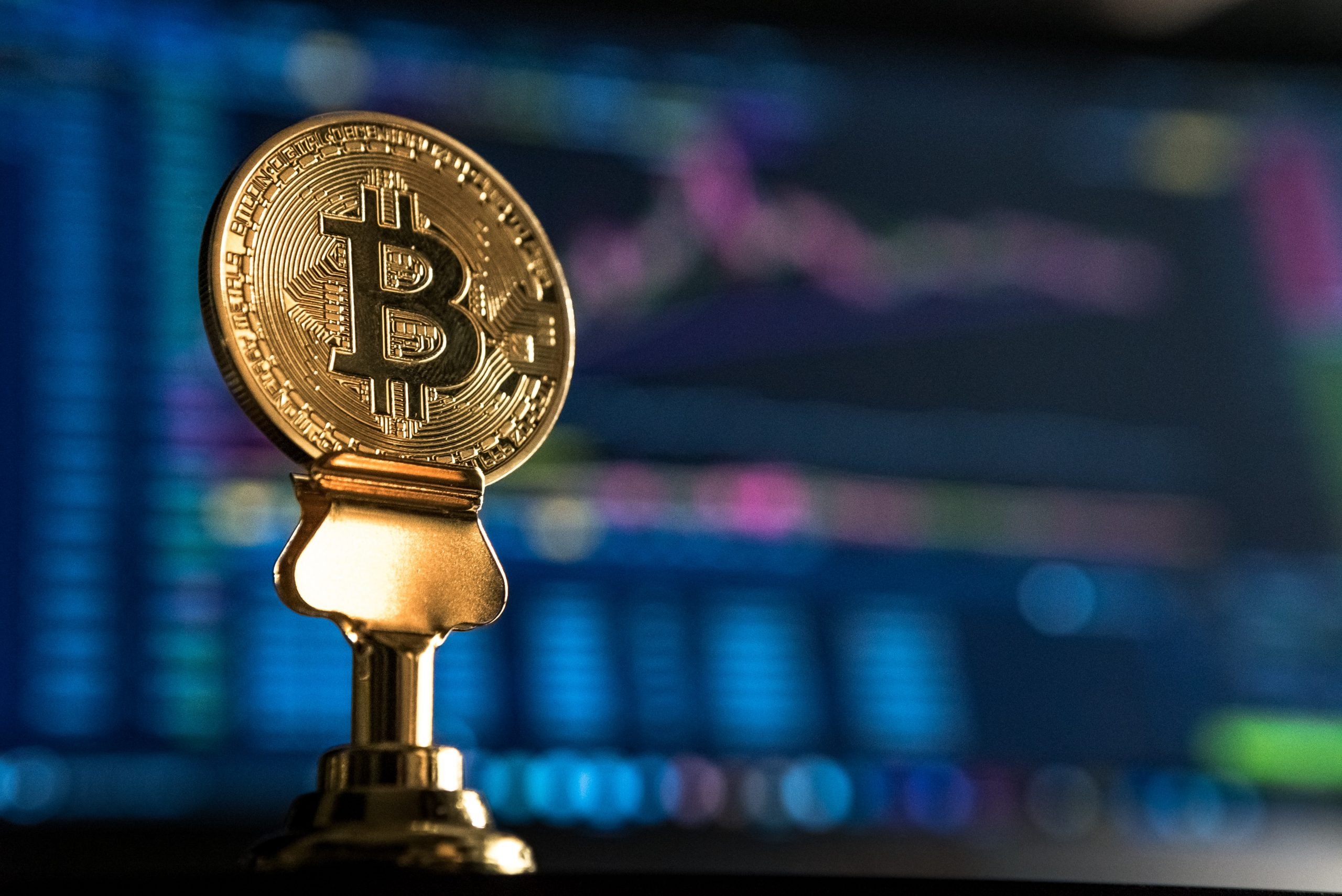 Increasing Outlook: Sentiment & FY 2020 Forecast Support a "Non-Speculative" Bitcoin Price of $16,500
Please see important disclosures at the bottom of this report Portfolio Strategy The conditions appear in place for a continued rally in crypto asset prices over the course of the year. Last week brought two events that 1) incrementally de-risked the downside and 2) improved the bull market case. We are gaining confidence in the sustainability of this rally with each day that passes after the halvening that we don't see signs of trouble in the mining sector. Investor sentiment data has shown signs of strength that offer encouragement for the prospects of a continued rally. There are risks that remain, but on balance we are seeing enough positive conditions unfold to give us room to revise our Bitcoin outlook upward to $16,500. Alongside our updated outlook, we are releasing our initial FY 2020 Bitcoin financial forecasts and fundamental valuation metrics to investors – this is the first of such sell-side forecasts on the market, as far as we know. Our FY 2020 fundamental forecasts are calling for Bitcoin's book value per share (cumulative mining revenue per coin) to reach $1,100, which is a $100 increase from our prior expectations. Investors will recall, the Market Cap/Cumulative Miner Revenue (Mkt Cap/CMR) valuation model I developed has been a very reliable predictor of market movements. Our target is applying a 15x Price/Book multiple (Mkt Cap/CMR), which is equal to its 3-year historical average. Based on our analysis, we believe Bitcoin continues to offer a strong fundamental investment opportunity, beyond a "great speculation". PTJ Endorsement The endorsement of Bitcoin from the legendary fund manager Paul Tudor Jones gave markets an added boost last week. PTJ publicly disclosed his exposure to Bitcoin and recommended investors to own 1% to 2% of the asset in their portfolio, which falls in line with the guidance we've been offering. The prospects for greater adoption traditional macro funds "taking bets" on the asset is encouraging for market sentiment. Consensus Conference Effect Investors have focused heavily on the halvening effect of prices leading up into and after the Bitcoin block reward reduction. Now that the halvening is past us, and we are looking forward, one other event that we've observed producing a similar effect is the Coindesk Consensus Conference in NY that started on the 11th. Bitcoin returns surrounding Consensus have historically been strong in all years except during the bear market in 2018, which is positive for sentiment. Cumberland Pre-Halving Survey A survey of investors taken by the large crypto OTC market maker Cumberland mining indicated that respondents had an overwhelmingly bullish outlook on the price of Bitcoin by the end of the year, which is additionally positive for sentiment. Bitcoin FY 2020 Estimates Our view continues to be that crypto assets follow financial fundamentals that can be viewed from the blockchain. The cumulative mining costs (CMR) for Bitcoin, and other PoW monetary store of value crypto assets have served as a strong indicator of long-term fundamental valuations. The metric can be thought of as equivalent to the "Book Value" of Foreign Direct Investment (FDI) into each digital economy for building infrastructure. Our model forecasts our expected FY 2020 Book Value (CMR) and its resulting Book Value Per Share (CMR/Coin). We take the change in Book Value as the Book Value Growth. We subtract that dilution of new supply as an expense at the rate of the prior Book Value Per Share. We derive a net income to initial shareholders as the net accretion (or dilution if negative) during the period. We adjust the net income by the outstanding supply to arrive at Earnings Per share. The FY 2020 forecasts represent a Return on Equity (Book Value) of 24%, which is conservative compared to prior year results. The Book Value multiple of 15x represents Bitcoin's 3-year average historical Mkt Cap/CMR valuation ratio. On a growth adjusted basis, the Price/Book/Growth ratio is toward the higher end of the historical range but well below prior bubbles. Comparable Analysis Comparing Bitcoin on a historical basis to its public peers gives us comfort that our assumptions are well within a reasonable range of expectations. We believe Bitcoin deserves to trade at a consistent discount to most of its peers due to its size, growth, and historical valuation ranges. Bitcoin Outlook The results of our $1,100 Book Value Per Share forecast and our 15x Price/Book forward multiple produces our $16,500 Bitcoin price target. Comparison of our current and prior outlooks are below. Investment Themes Market Analysis In last week's note our guidance to investors was the following: "We are still looking for prices to rally up into the halvening and will start to look more critically at the market in the immediate days before and weeks after for any signs of weakness. Based on current market conditions, we would not be surprised to see Bitcoin reach the $10k level before the event, and possibly have some retracement after." We got something surprisingly close to that over the last week. Bitcoin rose to touch $10,079 four days before the halvening on the 7th, and quickly sold off to $8,106 two days before the event on the 9th, eventually closing down 3% on the week at $8,591 on Tuesday 5/11. Saturday night's flash crash erased all of the week's gains. The crash lasted about 15 minutes, cratered Bitcoin's price about $1,000, and resulted in temporary downtime on Coinbase's network. Despite this steep sell-off over the weekend, Bitcoin remains the best performing asset class on a YTD basis. Top crypto assets all lagged Bitcoin this week. Bitcoin Cash had the strongest relative performance lagging Bitcoin by about 2% while other major assets declined 10%-12% on the week. All size-based indices lagged Bitcoin this past week. FS Crypto FX 250 was the worst performing index and was down 8.7% on the week. The table below shows the returns of the largest assets and the FS Size Indexes over the year. Fundamental Valuations Bitcoin's P/CMR valuation stood at 8.7x as of 5/11 vs 9.0x as of last week. This value remains slightly below the levels from Mar-19 through present. Bitcoin's market cap to realized value (MV/RV) multiple was 1.5x as of 5/11 vs 1.6x last week. The comp table for large cap crypto asset prices and fundamental valuations is shown below. Valuation Methodology The P/CMR ratio is a fundamental valuation method I invented in December 2017 that has historically been a strong predictor of price movements. It functions like a Price/Book (Crypto P/B) ratio by telling investors if a crypto asset is relatively cheap or expensive. It's calculated by comparing the Market Cap to Cumulative Mining Revenue (Mkt Cap/CMR). The ratio can be calculated on a per coin basis (P/CMR) by adjusting the Mkt Cap and CMR by outstanding supply. Read more. The MV/RV ratio is another method later developed that takes a similar approach but adjusts the denominator value based on the last time coins were moved. Read more. The P/CMR and MV/RV metrics gives an approximate measure of unrealized profit, and therefore an investors incentive to sell or hold. The P/CMR ratio gives a measure closer to the absolute floor value of sunk costs for all investors while the MV/RV ratio gives the highest end of the range. Its best to take multiple approaches when valuing any asset. These two have been the best for crypto assets in my experience, and the answer probably lies in the middle. Blockchain & Crypto Stocks The table shows publicly traded blockchain and crypto related stocks, which offer a vehicle for investors who are constrained from owing underlying crypto assets themselves. Noteworthy this week: Mining Companies: In line with Bitcoin's strong run up to $10K last Wednesday, mining stocks saw strong performance into Friday night before opening significantly lower on Monday following Bitcoin's precipitous decline from about $9,600 on Saturday night to as low as $8,550 on Sunday. Nevertheless, performance on the week was strong and smaller cap stocks Riot and Hut8 significantly outperformed, rising 42% and 57% on the week, respectively. Financial Services: According to a report from the Wall Street Journal, JPMorgan is now offering banking services to two well-known digital asset exchanges: Coinbase and Gemini. The banking giant's move into the industry warrants close watching as crypto focused banks such as Silvergate Capital could see increased competition or become attractive acquisition targets. Winners & Losers Winner: f2pool – Prior to the halving event, f2pool mined the final Bitcoin block with a subsidy of 12.5 BTC and included the following message in its coinbase transaction: "NYTimes 09/Apr/2020 With $2.3T Injection, Fed's Plan Far Exceeds 2008 Rescue". The message is an allusion to one left by Satoshi in Bitcoin's first block mined over a decade ago in the midst of the 2008/9 financial crisis. Loser: TON – Telegram officially abandoned its TON blockchain project. The withdrawal follows a decision by a US judge prohibiting the TON platform's GRAM token from being distributed not only in the US, but also globally. Financing Activity Abra – The San Francisco based crypto financial services app raised $5MM from the Stellar Development Foundation (SDF). The partnership will shift some of Abra's services onto the Stellar Blockchain and comes on top of a $12MM Series C round which took place in early April and was led by American Express Ventures. Lolli - The New York based e-commerce rewards startup raised $3.0MM in seed funding. The round was led by Peter Thiel's Founders Fund with participation from Bain Capital Ventures, Craft Ventures and Digital Currency Group. Coinme – The Seattle-based digital currency ATM company raised $5.5MM in a financing round led by Pantera Capital. Recent Research Access Fundstrat's recent crypto insights if you missed them by clicking below or visiting FS Insight. Tom Lee: Tom's Take on Crypto: The Ten Rules of Bitcoin Investing: Rule No. 2Robert Sluymer: Crypto Technical Analysis: BTC challenges 9-9.5K resistance making new 7-month highs vs S&P 500Ken Xuan: Crypto Quant: Benchmark Crypto Indices Weekly Performance ReviewDavid Grider: Digital Assets Weekly
Bitcoin bouncing in the face of further China crackdowns signals the market is "bottoming on bad news"
Bitcoin and crypto markets have been hit with a wave of bad news headlines over the past couple months and prices have taken a sharp hit in response. China's regulatory crypto crackdowns have been some of the largest contributors to the market action. This morning, news of further crackdowns started circulating after the major Chinese internet service providers Baidu and Weibo started censoring searches for the three largest Asian crypto exchanges. Source: Fundstrat, The Block China blocking its citizens' access to the major Asian crypto exchanges could be viewed as another bad news event for crypto markets. Source: Fundstrat, FRX Research However, instead of responding with further downward pressure as we've seen from similar negative headlines over recent months, crypto markets are rallying this morning with Bitcoin up roughly ~13% from yesterday's low. Source: Bloomberg We think this is important because it signals crypto markets are now "bottoming on bad news."
Thoughts from on the ground at the Bitcoin Miami Conference
Crypto markets have remained relatively quiet (although Elon Musk hasn't) and stable this week. Last week, we wrote several notes about why we thought the market may have found a bottom due to the massive deleveraging, that a falling BTC VIX is indicating peak fear fading, and how news getting "less bad" is good for the market. We didn't expect the weekend sell-off that many were fearful of, and once that didn't materialize, we've seen investors start to get more optimistic. We're at the Bitcoin Miami conference this week and decided to move our weekly note to this Friday to give clients a sense of what we're hearing from on the ground. For background, this conference has been a favorite of mine for years. Ethereum was announced here in 2014 and many would consider it a "crypto OG conference." I've been attending the conference since 2016. Back then, it looked like nothing more than a half full community college classroom on a Saturday. It has been amazing to see the growth ebb and flow with the growth of the market over the years. While here, we've been talking with existing institutional and retail crypto whale investors, newcomer traditional funds and Main Street retail, and industry insiders at leading crypto businesses to get a sense for what folks are thinking. Here are several of our takeaways: General energy and tone of conference is very positive and sentiment overwhelmingly bullishAlthough this is a Bitcoin conference, many investors are more interested and excited about the opportunity for crypto in generalMany crypto die-hard high risk takers were rocked by the sell off in recent months and their open question is if this was a mid 2017 reset or Dec 2017 end of the bull marketCrypto has gone mainstream with retail newcomers from all corners now familiar with and holding some cryptoLarge traditional investors adding outside capital personally, through crypto funds and fund of fundsSmart money crypto insiders still lean bullish over the balance of the year but think the macro will drive if crypto remains in a bull market, and have slightly more outlook uncertaintyNew and existing crypto businesses are continuing to raise capital and build & grow rapidly, with the quality and adoption of projects now the highest I've seen in my years in the spaceCrypto investment banking M&A and capital advisory market is heating up now that many crypto companies are maturing and starting to consolidate markets or maintain competitive advantagesThere is a huge demand for hiring in crypto, but there's a lack of highly qualified talent and many people from outside crypto are attempting to cross over into the industry There's questions regarding how new regulation might impact the space but people are taking an optimistic view The one thing that seems to be universally agreed upon is that crypto is here to stay and long term outlook is overwhelmingly bullish.
Falling Bitcoin VIX confirming prices may have found their short-term bottom
Given the recent crypto market volatility, we are writing a bit more frequently to help ourselves and our readers better assess where the market may be headed. In our Sunday night note, we discussed how the market may be seeing an exhaustion of sellers. In our Monday night note, we discussed how that may have driven the market bounce we saw. On Tuesday and Wednesday (today), crypto markets have calmed down and more or less stabilized with Bitcoin now sitting around $39k. Source: Bloomberg The Bitcoin volatility index (VIX), which has surged over the past month from 75 to 160, has started to sharply fall since Monday, and now sits at 115. We view this as another bullish short-term indicator. We see further room for the BTC VIX to fall as a positive sign that could help move crypto markets higher as fear fades. Source: T3 Index Many investors right now are searching for the direction of prices over the medium term and are wondering – was the $65,000 price we saw in April the high for the year or is the crypto bull market still intact? Source: Fundstrat, Bloomberg We'll say for now that – we see some indicators that are slightly less rosy than before but on balance they leave us on the bullish side over the balance of the year. More on this to come in later notes.
China crypto ban made the sell-off worse, but PBOC balance sheet growth matters more than posturing and is not the only key market driver - rally remains intact
In our crypto flash Monday night, we laid out 9 reasons we thought Bitcoin was close to a bottom around $40k. But yesterday crypto markets went for a wild ride. We got yet another sharp move lower below $30k but have since bounce back and are now at $41k. Part of this was due to leverage liquidations, but part of the move was also sparked by negative news of China banning crypto. Source: Fundstrat, Google This is not the first time China has made such a move. It happened back in December 2013 and September 2017. In 2013 it marked the top of the bull market cycle. But in 2017 it preceded a massive move higher. We can look at the timeline of these events in the context of Bitcoin's prior market valuation cycles using the Grider Bitcoin Book Value multiple. Source: Fundstrat, Coinmetrics After the Bitcoin sell off we just had one question, could this China ban cause us to enter a new bear market or is this just a correction in a bigger move higher? We think this China news headline posturing impacted the market, but we don't think it matters as much for the cycle as the People's Bank of China (PBOC) balance sheet growth. We can see there is a strong relationship between PBOC year over year balance sheet growth and Bitcoin price valuation cycles. Source: Fundstrat, Bloomberg China's central bank balance sheet growth has not tapered off nearly as much as Bitcoin's valuation, which is roughly 40% below its highs. But China has announced news of tightening back in mid-April, which was only a week after Bitcoin hit its most recent all-time high. Maybe this has been one overlooked factor pushing the Bitcoin market lower over recent months? Source: Fundstrat, Financial Times But is PBOC balance sheet growth the only thing that matters for Bitcoin and crypto prices? We do not think so. The U.S. is a key market for crypto as well, and both institutional and retail investors are sitting on huge piles of cash. Institutional investors have been raising cash while retail investors have been deploying cash over recent months. How could this be impacting crypto markets? It may be that institutional crypto investors tend to gravitate towards assets like Bitcoin, while retail investors tend to gravitate towards smaller altcoins (DOGE, etc.), which could be one factor explaining the relative performance of these two groups over recent months.
A Cosmic Guide To The NFT Universe
Source: J-P Metsavainio Each night when most people see the darkness ushering in the end of the day, J-P Metsavainio sees his day just beginning. J-P is known as an astrophotographer, but if an artist is someone who creates images that convey one's passion and beauty, then J-P is the truest of artists. He works with a model that is all around us but has seldom been seen as clearly and magnificently as J-P has been able to display it. From his home in Finland which is about 90 miles from the Polar Circle, J-P has spent many years photographing the universe and capturing images that bring awe and even tears to not only the casual observer of the stars, but scientists and astronomers as well. In the winter, J-P can be found every clear night collecting data for his work, and in Finland the nights are very long. A self-proclaimed perfectionist, J-P doesn't want to miss a single clear moment due to software glitches, so he prefers to do everything on his own without the use of automated tools. It makes for many silent and what would appear to be lonely nights (his wife calls herself an "astro-widow"), but J-P sees every moment spent looking at the stars as a moment forming a very personal relationship between him and the images of the universe that he will turn into his own unique art. Source: J-P Metsavainio Although J-P has been working on his art for over two decades and had produced a book with Queen's guitarist, Brian May that displays his cosmic photographs in 3-D, it was only earlier this year that the world began to take notice of him. On March 16, 2021, J-P Metsavainio tweeted out an image that he had spent 12 years creating. It was a panoramic of our galaxy, specifically the space between the Taurus and Cygnus constellations. The image that J-P provided to the world is a mosaic of 234 frames that shows 125 degrees of the sky and 20 million stars. It's an awe inspiring and one-of-a-kind photo that has been called a "masterpiece" from an astrophysicist, an "herculean project", and even Chinese media has called it "one of the most spectacular astronomical works you have ever seen." Probably the quote that best nails J-P's effort was from India where it was written, "What have you done in the last 12 years? It could be plenty of things, but nothing as fascinating as this ridiculously, amazing and breathtaking Milky Way galaxy image by a Finnish photographer J-P Metsavainio." For a man who has spent more time working on creating his art than making money from it, J-P is a quiet and solitary man who is uncomfortable with his newfound attention. Prior to this, J-P worked with the small revenue he earned from his blog called AstroAnarchy which humbly offers photos of his work to the public, including at one time, even wallet photo prints of his amazing images. Just as J-P has provided an image of the universe that we've never seen, he's now encountering a world he's never seen that is eager for his art. His image of the universe comes at a time when artists of all mediums are encountering the opportunities provided by NFTs or non-fungible tokens, and J-P has encountered a wave of enthusiasm for his art to be turned into NFTs. NFTs Are Empowering Artists To Achieve Newfound Fame And Monetary Independence J-P is like many other artists who have toiled for many years on their art where the passion of their art has sustained them, far more than achieving the financial rewards that come with their hard work and talent. Now, the NFT opportunity is providing a gateway for many artists to realize a wider audience and potential life-altering financial rewards for doing something that they love. Whereas the initial wave of cryptocurrencies infected the minds of libertarians, hard-money evangelists, Austrian economists, and forward-looking tech enthusiasts, NFTs have captured the imagination of a more mainstream audience. Top athletes, musicians, and tech luminaries including Tom Brady, Michael Jordan, Kings of Leon, 3LAU, Deadmau5, Mark Cuban, Gary Vee, amongst many others, have become the stewards of the NFT movement. NFTs are one-of-a-kind digital collectibles that run on public blockchain infrastructure and have properties of scarcity, usage rights, or royalties programmed into them. They are unique transactable tokens that have the potential to empower athletes, artists, musicians, gamers, and content creators to better monetize their efforts. Although NFTs have seen an explosion of interest and usage in recent months, NFTs are not a new concept within the crypto ecosystem. As short-lived as the phenomenon may have been, the first NFT "killer app" was Dapper Labs' CryptoKitties. The project initially launched in October 2017 to much fanfare and quickly became the most popular decentralized application on Ethereum in the bull phase of the previous market cycle. CryptoKitties is a gamified NFT marketplace that allows players to purchase, collect, breed, and sell virtual cats. Each CryptoKitty is unique and owned by the user, ownership is validated on the Ethereum blockchain, and its value can appreciate or depreciate based on market demand. The virtual cats are breedable, carry a unique identification number, and possess a total of 12 "cattributes" that can be passed down to offspring, including pattern, eye shape, eye color, fur, color, amongst others. CryptoKitties popularity coincided with the peak of the last cycle, with a single CryptoKitty being sold for $140,000, before waning as the market euphoria subsided. Source: Kriptoveri Riding the tailwinds of renewed interest in the crypto space over the past 18 months, a new generation of NFT platforms emerged on the scene offering novel products and collectibles that built on the innovations of the past. Sports-focused platforms like NBA TopShot and Sorare, digital art marketplaces like Gemini's Nifty Gateway and SuperRare, and NFT-enabled digital games like Axie Infinity have generated over $1.4 billion in transaction volume lifetime to date. These platforms open up the design space for innovators to create unique and memorable moments and collectibles, enabling content creators to invite users to more intimately interact with their work. By inviting individuals to participate in an artist's story, NFTs can buttress an emerging or already successful artist's career as they offer specific perks or royalty rights to token holders. Whereas the traditional capital markets enable investors to gain exposure to the upside of a new venture through the issuance of debt and equity, NFTs may enable fans to gain exposure to the upside of an individual artist's career. Token holders may capture this upside as the token appreciates in value alongside the artist's rising popularity or cash flows accrue to the token if structured with revenue share or licensing fees. Although already accomplished sport stars and best-selling musicians may claim the lion's share of the media attention and headlines, the NFT space is providing struggling and rising artists like J-P an opportunity to redefine themselves and monetize their life's work by weaving entirely new narratives. The $69 Million Digital Art Project Mike Winkelmann grew up in North Fond du Lac, Wisconsin in a normal working-class family and currently resides in North Charleston, South Carolina. After a brief career designing corporate websites, Winkelmann turned his attention to creating animated digital art. On May 1, 2008 Winkelmann began his "Everydays" project in which he created a new piece of digital art every day since then. The project is ongoing and has spanned over 5,000 days of art creation. Now, more commonly known by his online persona Beeple, Winkelmann made headlines when his piece "Everydays: the First 5000 Days" sold for over $69 million worth of ethereum at a Christie's auction in March of this year. Winkelmann continues his Everydays project and he is known for his distinct artistic style incorporating bizarre and often disturbing and grotesque imagery that combines pungent pop culture, politics, and technology themes. Source: Pinterest By tapping into the rising popularity of the NFT ecosystem, Winkelmann and many other artists have captured the opportunity to reach new levels of public exposure and catapult themselves to the top of the art world. The most successful artists in this new digital realm are those that understand they can use the medium to weave new stories, capturing the imagination and devotion of fans. Despite the early success of NFTs, they are still largely a "proof of concept" and critics have rightly questioned whether they would have enduring value. After all, NFT minting services like Mintable and Mintbase enable anyone to easily create an NFT with just a few clicks and the cost of the blockchain network's transaction gas fee. Are they truly scarce and valuable memorabilia if content creators can so easily flood the market with new pieces of digital work? Although, we may not get the answer to this question anytime soon, it is clear NFTs have sparked a shift in mindset in how users think about and engage with digital goods and experiences. Users and investors will always value a claim to the artist's original work over any copy, and the technology employed by NFTs plays a critical role in verifying provenance. Although J-P can't claim domain over the glorious universe that he has painstakingly photographed for decades, his claim to being the artist who was able to capture "the magnificent beauty of the entire Milky Way galaxy" and a view of "the first black hole ever discovered" can be assured through NFTs representing his art. For J-P, the NFT universe may be a new one for him, but it may provide him a way to prove ownership of a small corner of the real universe which has been his model for decades. And that ownership could open up recognition and rewards beyond anything he has ever dreamed of. Like the universe that J-P is probably photographing now as you read this article, the NFT universe is also ever expanding. As I was completing this article, J-P received word that he has been approved to list on the SuperRare NFT platform. As an artist who has been working for years on his art, he has many pieces beside the Milky Way mosaic and is unsure which of those he will initially list on that platform or even subsequent NFT platforms. Whatever he decides, the astrophotographer will still be most comfortable sitting in the dark looking to the heavens and ensuring that we have the most wondrous view.