Financial Research
Crypto Newsletter
The Grayscale Ethereum Classic Trust (ETCG) stock is trading at a ~50% discount to net asset value (NAV). We think this could represent an opportunity for clients depending how the markets move over the weekend and want to put this on folks' radar for next week. Currently, the stock ETCG is trading at ~$56 and meanwhile its underlying holdings, the cryptocurrency Ethereum Classic (ETC), are trading at $120 on Coinbase and $140 on Robinhood. The chart below shows the historical price, NAV, and premium/discount to NAV for ETCG. Note, Bloomberg does not update their pricing inter-day in real time for this product and the current discount is larger than reflected here:  Source: Bloomberg The website Tradeblock ( reports the data intra-day in near real time and shows us large difference in pricing that currently exists in the market. Source: Tradeblock The price of the cryptocurrency Ethereum Classic (ETC) has run up nearly 4x in the past week alongside many similar crypto assets. And for investors that are couscous of the sustainability of this pricing, they could choose to hedge their position by shorting futures and simply betting on the discount converging regardless of the direction of ETC price. Ethereum Classic (ETC) perpetual futures on the offshore crypto exchange FTX are trading roughly in line with the spot at $120 with nearly $100M in daily transaction volume. Other crypto exchange venues that offer ETC futures include: Binance, Gate. io, and KuCoin. Source: FTX If investors chose to hedge the futures, be aware of the risk of the market staying mispriced longer than expected or the spread widening. We think the key to hedging this investment will be position sizing, not taking on too much leverage, and having enough collateral on the futures exchange to not get liquidated. But why do we think this mispricing exists? Taking a look at the longer term chart of ETCG and overlaying the stocks outstanding supply and volume we can see: -Roughly 2M ETCG shares were issued between April and May 2020 -ETCG volume has been spiking recently this month as those shares are coming unlocked to the market Source: Bloomberg We think there are forced ETCG sellers in the market who are also forced ETC buyers that need to cover borrowed positions in the spot market. Why do we think this? Looking at the Genesis Capital reported loan book data, we estimate that roughly over 2M of ETC were borrowed during Q2 2020 and we think many of these shares went into the ETCG trust as investors were looking to take advantage of the high NAV premium on the shares at the time. Source: Fundstrat Estimates, Genesis Capital Shares of the private placement take 1 year to vest and many are likely being released to market recently. Many of these same shareholders are now finding themselves in need of covering their ETC denominated loans. This means that these same investors who borrowed ETC to contribute to the trust must now sell ETCG shares and buy back ETC in the spot market to repay these loans. At the same time these loans are likely coming due, we think Ethereum Classic (ETC) has been pushed higher by the following two factors: -Ethereum (ETH) seeing substantial price increase causing investors to re-comp the price of ETC higher, which could be viewed as a hedge on ETH 2.0 not working and Dapps being posted over to the ETC chain. -Robinhood lists Ethereum Classic (ETC) on its exchange and the same retail investors who are buying DOGE and others have been bidding up the price of ETC. Combining the above with the relatively lower liquidity of ETCG, we think, has forced investors to push the shares to a deep discount from spot and the demand to cover borrowed positions has likely contributed to the increase in prices. We think the biggest risk to this investment would be the market staying irrational longer than you can stay solvent - especially if hedged. We think the risk on the other side if not hedged would be the price of ETC spot falling back below the current share price. It does give us some confidence knowing there may still be forced buyers in the market over the coming quarter. Depending how prices move over the weekend - we think this could represent an opportunity for investors.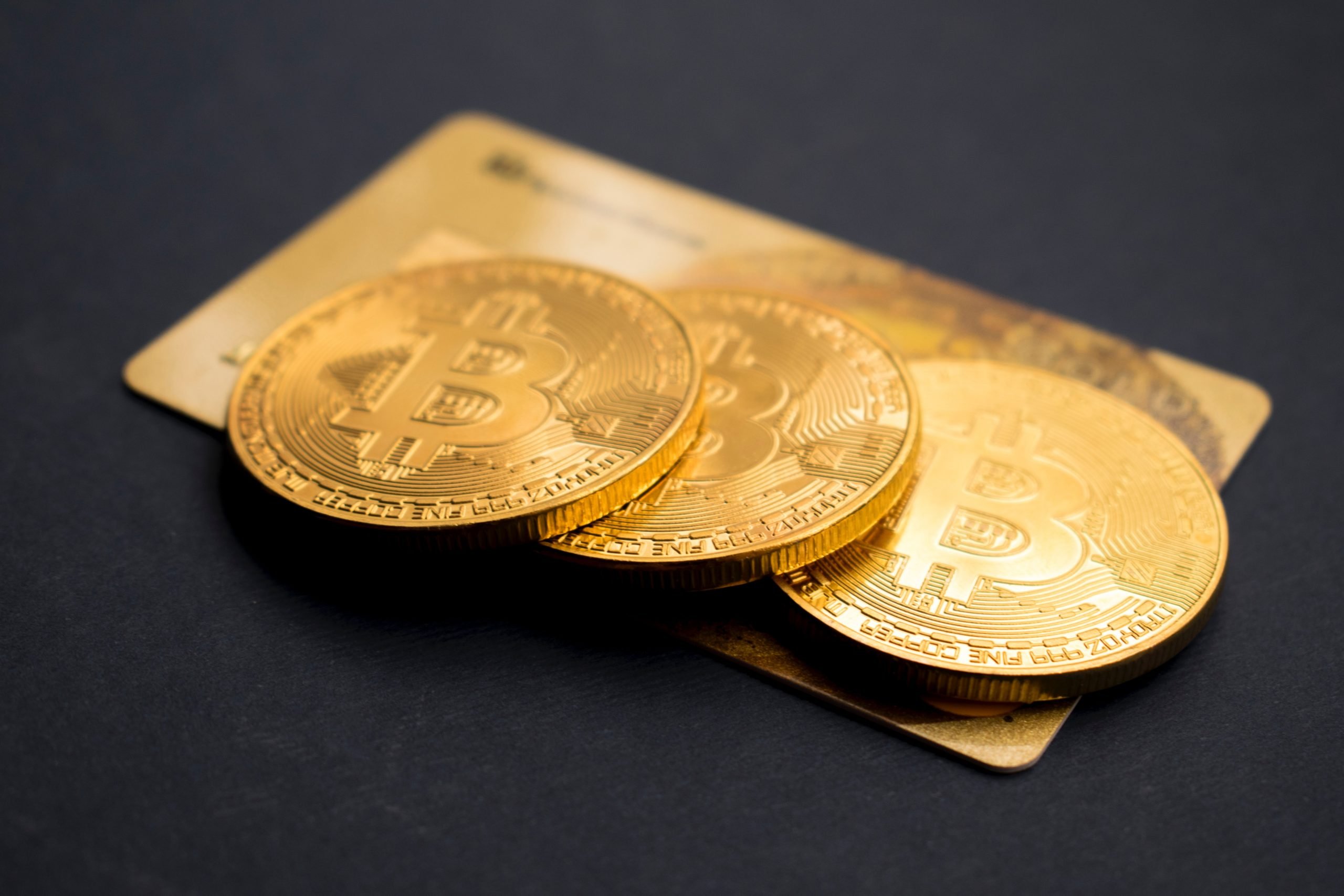 Increasing Outlook: Sentiment & FY 2020 Forecast Support a "Non-Speculative" Bitcoin Price of $16,500
Please see important disclosures at the bottom of this report Portfolio Strategy The conditions appear in place for a continued rally in crypto asset prices over the course of the year. Last week brought two events that 1) incrementally de-risked the downside and 2) improved the bull market case. We are gaining confidence in the sustainability of this rally with each day that passes after the halvening that we don't see signs of trouble in the mining sector. Investor sentiment data has shown signs of strength that offer encouragement for the prospects of a continued rally. There are risks that remain, but on balance we are seeing enough positive conditions unfold to give us room to revise our Bitcoin outlook upward to $16,500. Alongside our updated outlook, we are releasing our initial FY 2020 Bitcoin financial forecasts and fundamental valuation metrics to investors – this is the first of such sell-side forecasts on the market, as far as we know. Our FY 2020 fundamental forecasts are calling for Bitcoin's book value per share (cumulative mining revenue per coin) to reach $1,100, which is a $100 increase from our prior expectations. Investors will recall, the Market Cap/Cumulative Miner Revenue (Mkt Cap/CMR) valuation model I developed has been a very reliable predictor of market movements. Our target is applying a 15x Price/Book multiple (Mkt Cap/CMR), which is equal to its 3-year historical average. Based on our analysis, we believe Bitcoin continues to offer a strong fundamental investment opportunity, beyond a "great speculation". PTJ Endorsement The endorsement of Bitcoin from the legendary fund manager Paul Tudor Jones gave markets an added boost last week. PTJ publicly disclosed his exposure to Bitcoin and recommended investors to own 1% to 2% of the asset in their portfolio, which falls in line with the guidance we've been offering. The prospects for greater adoption traditional macro funds "taking bets" on the asset is encouraging for market sentiment. Consensus Conference Effect Investors have focused heavily on the halvening effect of prices leading up into and after the Bitcoin block reward reduction. Now that the halvening is past us, and we are looking forward, one other event that we've observed producing a similar effect is the Coindesk Consensus Conference in NY that started on the 11th. Bitcoin returns surrounding Consensus have historically been strong in all years except during the bear market in 2018, which is positive for sentiment. Cumberland Pre-Halving Survey A survey of investors taken by the large crypto OTC market maker Cumberland mining indicated that respondents had an overwhelmingly bullish outlook on the price of Bitcoin by the end of the year, which is additionally positive for sentiment. Bitcoin FY 2020 Estimates Our view continues to be that crypto assets follow financial fundamentals that can be viewed from the blockchain. The cumulative mining costs (CMR) for Bitcoin, and other PoW monetary store of value crypto assets have served as a strong indicator of long-term fundamental valuations. The metric can be thought of as equivalent to the "Book Value" of Foreign Direct Investment (FDI) into each digital economy for building infrastructure. Our model forecasts our expected FY 2020 Book Value (CMR) and its resulting Book Value Per Share (CMR/Coin). We take the change in Book Value as the Book Value Growth. We subtract that dilution of new supply as an expense at the rate of the prior Book Value Per Share. We derive a net income to initial shareholders as the net accretion (or dilution if negative) during the period. We adjust the net income by the outstanding supply to arrive at Earnings Per share. The FY 2020 forecasts represent a Return on Equity (Book Value) of 24%, which is conservative compared to prior year results. The Book Value multiple of 15x represents Bitcoin's 3-year average historical Mkt Cap/CMR valuation ratio. On a growth adjusted basis, the Price/Book/Growth ratio is toward the higher end of the historical range but well below prior bubbles. Comparable Analysis Comparing Bitcoin on a historical basis to its public peers gives us comfort that our assumptions are well within a reasonable range of expectations. We believe Bitcoin deserves to trade at a consistent discount to most of its peers due to its size, growth, and historical valuation ranges. Bitcoin Outlook The results of our $1,100 Book Value Per Share forecast and our 15x Price/Book forward multiple produces our $16,500 Bitcoin price target. Comparison of our current and prior outlooks are below. Investment Themes Market Analysis In last week's note our guidance to investors was the following: "We are still looking for prices to rally up into the halvening and will start to look more critically at the market in the immediate days before and weeks after for any signs of weakness. Based on current market conditions, we would not be surprised to see Bitcoin reach the $10k level before the event, and possibly have some retracement after." We got something surprisingly close to that over the last week. Bitcoin rose to touch $10,079 four days before the halvening on the 7th, and quickly sold off to $8,106 two days before the event on the 9th, eventually closing down 3% on the week at $8,591 on Tuesday 5/11. Saturday night's flash crash erased all of the week's gains. The crash lasted about 15 minutes, cratered Bitcoin's price about $1,000, and resulted in temporary downtime on Coinbase's network. Despite this steep sell-off over the weekend, Bitcoin remains the best performing asset class on a YTD basis. Top crypto assets all lagged Bitcoin this week. Bitcoin Cash had the strongest relative performance lagging Bitcoin by about 2% while other major assets declined 10%-12% on the week. All size-based indices lagged Bitcoin this past week. FS Crypto FX 250 was the worst performing index and was down 8.7% on the week. The table below shows the returns of the largest assets and the FS Size Indexes over the year. Fundamental Valuations Bitcoin's P/CMR valuation stood at 8.7x as of 5/11 vs 9.0x as of last week. This value remains slightly below the levels from Mar-19 through present. Bitcoin's market cap to realized value (MV/RV) multiple was 1.5x as of 5/11 vs 1.6x last week. The comp table for large cap crypto asset prices and fundamental valuations is shown below. Valuation Methodology The P/CMR ratio is a fundamental valuation method I invented in December 2017 that has historically been a strong predictor of price movements. It functions like a Price/Book (Crypto P/B) ratio by telling investors if a crypto asset is relatively cheap or expensive. It's calculated by comparing the Market Cap to Cumulative Mining Revenue (Mkt Cap/CMR). The ratio can be calculated on a per coin basis (P/CMR) by adjusting the Mkt Cap and CMR by outstanding supply. Read more. The MV/RV ratio is another method later developed that takes a similar approach but adjusts the denominator value based on the last time coins were moved. Read more. The P/CMR and MV/RV metrics gives an approximate measure of unrealized profit, and therefore an investors incentive to sell or hold. The P/CMR ratio gives a measure closer to the absolute floor value of sunk costs for all investors while the MV/RV ratio gives the highest end of the range. Its best to take multiple approaches when valuing any asset. These two have been the best for crypto assets in my experience, and the answer probably lies in the middle. Blockchain & Crypto Stocks The table shows publicly traded blockchain and crypto related stocks, which offer a vehicle for investors who are constrained from owing underlying crypto assets themselves. Noteworthy this week: Mining Companies: In line with Bitcoin's strong run up to $10K last Wednesday, mining stocks saw strong performance into Friday night before opening significantly lower on Monday following Bitcoin's precipitous decline from about $9,600 on Saturday night to as low as $8,550 on Sunday. Nevertheless, performance on the week was strong and smaller cap stocks Riot and Hut8 significantly outperformed, rising 42% and 57% on the week, respectively. Financial Services: According to a report from the Wall Street Journal, JPMorgan is now offering banking services to two well-known digital asset exchanges: Coinbase and Gemini. The banking giant's move into the industry warrants close watching as crypto focused banks such as Silvergate Capital could see increased competition or become attractive acquisition targets. Winners & Losers Winner: f2pool – Prior to the halving event, f2pool mined the final Bitcoin block with a subsidy of 12.5 BTC and included the following message in its coinbase transaction: "NYTimes 09/Apr/2020 With $2.3T Injection, Fed's Plan Far Exceeds 2008 Rescue". The message is an allusion to one left by Satoshi in Bitcoin's first block mined over a decade ago in the midst of the 2008/9 financial crisis. Loser: TON – Telegram officially abandoned its TON blockchain project. The withdrawal follows a decision by a US judge prohibiting the TON platform's GRAM token from being distributed not only in the US, but also globally. Financing Activity Abra – The San Francisco based crypto financial services app raised $5MM from the Stellar Development Foundation (SDF). The partnership will shift some of Abra's services onto the Stellar Blockchain and comes on top of a $12MM Series C round which took place in early April and was led by American Express Ventures. Lolli - The New York based e-commerce rewards startup raised $3.0MM in seed funding. The round was led by Peter Thiel's Founders Fund with participation from Bain Capital Ventures, Craft Ventures and Digital Currency Group. Coinme – The Seattle-based digital currency ATM company raised $5.5MM in a financing round led by Pantera Capital. Recent Research Access Fundstrat's recent crypto insights if you missed them by clicking below or visiting FS Insight. Tom Lee: Tom's Take on Crypto: The Ten Rules of Bitcoin Investing: Rule No. 2Robert Sluymer: Crypto Technical Analysis: BTC challenges 9-9.5K resistance making new 7-month highs vs S&P 500Ken Xuan: Crypto Quant: Benchmark Crypto Indices Weekly Performance ReviewDavid Grider: Digital Assets Weekly
Crypto Strategy: Bitcoin $100k target intact; corporate buyers offer surprise catalyst; Ethereum growing into our $10k target; crypto market on pace to hit $5T
In this week's crypto strategy note we discuss: Bitcoin rebounding from a healthy cooling off period last week as the macro backdrop remains accommodative & bull market remains intactEven if Facebook didn't buy Bitcoin, corporates are coming, and it may not be reflected in earnings announcements yetRemaining overweight Ethereum and maintaining a price target of $10.5k as ETH reaches new highs and continues to outperform BTCContinue to see more upside in higher beta altcoins vs. Bitcoin as crypto markets are on pace to hit $5T Bitcoin rebounding from a healthy cooling off period last week as the macro backdrop remains accommodative & bull market remains intact Bitcoin and crypto markets have been rebounding this week after the prior week's sell off. A combination of de-leveraging, Bitcoin falling below its 50-day, notable Wall Street firms forecasted a major correction to $20-30k sparking retail fear and the Biden tax plan were all events that took us lower last week. But market have stabilized and bounced since then. As we mentioned in our note two weeks ago, we thought a "crypto market cooling off would be healthy". We've seen the price of Bitcoin retrace a little over ~25%, which would qualify as a major correction for traditional markets but is par for the course in crypto during bull market cycles. While we're not technical traders, Bitcoin falling below its 50 day gives us less concern given this has happened several times during the prior bull market cycle, and it's the 200 day that Bitcoin has historically maintained during prior bull runs. As we discussed in our prior week's note, we believe the bull market remains intact, and we are maintaining our $100k Bitcoin price target. Source: Fundstrat, Coinmarketcap We think the macro backdrop remains bullish for crypto assets. The Feds recent guidance that it plans to remain accommodative should be supportive for risk assets like crypto. Source: Fundstrat, CNBC Even if Facebook didn't buy Bitcoin, corporates are coming, and it may not be reflected in earnings announcements yet In our January 2021 Crypto Outlook, we predicted corporates would be entering crypto in a bigger way this year. We think this is starting to happen more and will be one new source for capital flows into the crypto economy. Source: Fundstrat Tesla grabbed news headlines by announcing it had purchased $1.5B of Bitcoin earlier this year and again drew the spotlight the other day by announcing that they had sold a relatively small amount for a $100M profit to, in Elon's words, "prove the market liquidity". Rumors were even flying around that Facebook may be reporting Bitcoin on its balance sheet with its earnings release – this proved to be untrue but we even if Facebook didn't buy Bitcoin, the corporates are coming, and it may not be reflected in earnings announcements yet. Source: Fundstrat, CNN, The Street Why do we think this? Based on the Q1 2021 Market Observations Report that was published yesterday, the OTC trading firm reported a notable jump in Corporates as a share of volume to ~27% from ~0% in the quarters prior. Source: Fundstrat, Genesis As one of the largest U.S. OTC desks, we think this is telling of what could be to come. Genesis reported a little over $30B in trading volume during the quarter, implying that roughly $8.5B came from corporates. Even if we back out buys and sell from Tesla, MicroStrategy and other corporate, we think this says that more corporates bought crypto this quarter than has been announced, unless Tesla is day trading its position, which we think is unlikely given corporates tend to be longer term holders. We think announcements from other corporations in the weeks to come could offer catalysts for the market. Source: Fundstrat, Genesis Remaining overweight Ethereum and maintaining a price target of $10.5k as ETH reaches new highs and continues to outperform BTC Ethereum reached a new all-time high of $2,800 this week. We're maintaining our overweight Ethereum vs. Bitcoin recommendation from April 2020 and reiterating our ~10.5k price target from January this year. Ethereum's market cap has risen to ~30% of Bitcoins over recent weeks. During the last market cycle, Ethereum broke this level and head as high as 80% of Bitcoins value – we're not predicting exactly this but its a useful frame of reference. Source: Fundstrat, Coinmetrics When new investors come to crypto the first asset they generally hear about and buy is Bitcoin before learning about other assets and allocating across the space. We think the same learning curve is playing out with institutional investors right now where the crypto narrative is shifting from Bitcoin to Ethereum and other segments like DeFi and Web 3 apps. Source: JP Morgan One reason we remain bullish on Ethereum is the large amounts of development happening there and the resulting economic activity in its digital economy. Source: Fundstrat, Electric Capital As we discussed in our Bitwise Decentralized Finance report, Ethereum and others are enabling new financial applications which have grown significantly in scale over the last year. Source: Fundstrat, Defi Pulse These applications are generating ~3x the fees for the Ethereum network vs. Bitcoin which trades at ~3x the market cap. Source: Fundstrat, Coinmetrics, Coinmarketcap We think fees are an important way to look at Ethereum given the upcoming changes to its network economics with EIP-1559. Ethereum is transitioning from a currency like Bitcoin to a crypto capital asset where a portion of the network transaction fees are used to buyback (burn) and retire (treasury stock) ETH supply. In crypto accounting terms, this is the same as a company using revenue (fees), less operating costs (stock comp supply issuance), and earing profit (net supply burn) that is used to buyback stock (share repurchase). This means the network would become "profitable" like a company once ETH supply reduction from burned fees outpaces inflation. Source: Bankless Our price target of $10.5k from January 2021 looks a Ethereum this way and values it on a revenue multiple basis. Although the price has doubled since our target was issued, Ethereum annualized fee revenue growth has nearly doubled as well, while the price to revenue multiple has remained roughly the same. Given the correspondingly strong improvement in fundamentals, we think Ethereum still looks as cheap as it did 3 months ago at half the price. Ethereum(1/19/21)Ethereum(4/27/21)Change%Price$1,341$2,757106%Supply 114,000,000 115,660,0001%Market Cap$152,874,000,000$318,874,620,000109%Forward Sales$3,673,903,520$7,270,515,23598%Sales Per Share$32.23$62.8695%Price to Sales41.6x43.9x5%Sales Growth516%1219%136%PSG Ratio0.08x0.04x-55% Source: Fundstrat, Coinmetrics, Coinmarketcap We continue to view Ethereum as a Cloud 2.0 crypto stock as we discussed in our prior ETH report. Given this dynamic, we think it's reasonable to compare Ethereum against the Bessemer Venture Partners (BVP) Emerging Cloud Index. On a revenue multiple basis, Ethereum is about twice as expensive as the cloud index, but on a growth adjusted basis, its ~13x cheaper. BVP Cloud IndexEthereumMarket Cap ($B)$2,100$319Revenue Multiple21.4x43.9xRevenue Growth Rate42%1119%Price-to-Sales Growth0.51x0.04x Source: Fundstrat, Coinmetrics, BVP Emerging Cloud Index Comparing the individual cloud stocks in the index vs. Ethereum, we can see that on a growth adjusted basis ETH is "off the chart cheap" relative to cloud 1.0 comps. Source: Fundstrat, BVP Emerging Cloud Index Our $10.5k target from January applied a growth adjusted price to sales multiple based on the cloud index. Although we're maintaining our current target on Ethereum, updating that same analysis based on the fundamental improvements since would imply an ETH price of ~$35k. Given the high implied multiple due to Ethereum's rapid growth rate, we're applying a 70% discount to the comp implied price to let the network continue to grow into its valuation – as it has been. Although the price has risen and we're being a bit more conservative compared to our prior analysis, we think meaningful upside remains. Source: Fundstrat, Coinmetrics, BVP Emerging Cloud Index Continue to see more upside in higher beta altcoins vs. Bitcoin as crypto markets are on pace to hit $5T We remain bullish not just on Bitcoin and Ethereum but on the entire crypto space. From our January 2021 Crypto Outlook, we forecasted the total crypto economy reaching $5T in market cap. Source: Fundstrat We recognize crypto reaching $5T may sound crazy. And we are aware of where this would put the market in relative terms compared to other assets. We haven't forgotten that the dot. com bubble topped out at $4.5T. But, as we have written about extensively, we think crypto is the next wave of the internet economy and given how much larger that market and every market has become since then (including M2 growth), we humbly think our forecast remains reachable. Thus far, we're 3 months into that forecast and we're on pace to hit $5T with the total crypto market cap having already risen by $1T or 1/4th of the way there. We compare the actual market prices from our forecast issue date against current prices and our forecast below: Bitcoin dominance has continued to fall in line with our forecast as Etherum and other alts have had strong performance during 2021. During the prior cycle, bitcoin dominance fell ~55% from 85 to 38 before having a mid-cycle bounce. Thus far this cycle, Bitcoin dominance has fallen ~33% from 70 to 47, implying alts have room to continue outperforming if we see a similar trend as we did during the prior cycle. We think if Bitcoin can have a healthy consolidation around these levels, capital will continue flowing to smaller assets within the crypto economy and other assets will benefit. Source: Domination Finance
Coinbase: It's worth owning some COIN
A lot happened this week. Bitcoin hit new ATH's and crypto is showing signs of market rotations. Our current views on the crypto market are the following: Crypto bull market cycle intactBitcoin valuations haven't peakedMacro picture mixed but favorableCrypto cooling off would be heathyInstitutions more cautious on cryptoSigns of retail money entering pictureStill favor buying GBTC over spot BitcoinStill see Ethereum outperforming BitcoinSize leadership shifting to retail midcapsExchange tokens to DeFi sector rotation We want to give folks a sense what we're seeing in the market broadly but we're not going to go into the above this week. Instead, we're going to focus our note on our thoughts about the Coinbase public offering. Coinbase (COIN) went public via a direct listing on Wednesday. This was the most highly anticipated crypto industry offering of the year. In some senses, it went very well. The company technically traded up ~30% from the reference price of $250 and closed at $332 on the day. During the day, COIN shares hit a high of $429 giving the company a market cap that briefly surpassed the $100B mark. But in another sense, I think the COIN offering tells us something else very interesting about the market – institutions may be getting more cautious on crypto for now. Why do we think this? A few reasons: COIN futures were trading north of $600 on the offshore crypto exchange FTX just before the official pricing was set in the high $300 range – we think this says crypto native investors were very bullish buyers of Coinbase with a lot of euphoria leading into the listingCrypto stocks sold off and the GBTC premium widened on Wednesday – we think this says institutional investors were raising capital from existing crypto holding to reallocate towards Coinbase instead of putting new money to workCompared against the arguably blow out quarter we saw in Q1, sell-side analysts are forecasting lower more numbers though the balance of the year – we think this says either the company gave analysts conservative guidance (if that still happens these days) or The Street thinks Coinbase will lose share or thinks the crypto market has peakedUsing Wall Street consensus estimates, institutions are pricing COIN like a traditional exchange stock at the high end of the valuation range, which sounds like investors are paying up for growth on the surface but once you factor in relative growth it implies COIN looks like a cloud stock – we think it shows institutions are very bearish about that growth continuingEven the Mad Money host, Jim Cramer, admitted on CNBC that he sold half his Bitcoin holdings on Wednesday – we think this was also signaling bearishness on crypto prices to the Wall Street retail crowd In last week's note, we reserved from giving a recommendation on COIN, but we'll now offer our opinion on the stock (although we are not formally covering the stock): We think investors should have some Coinbase (COIN) exposure at current levels given it's the largest publicly traded pureplay crypto stock and we remain bullish on the crypto market long termWe don't mean this harmfully, but we're not yet ready to accept that Wall Street has best sense for forecasting crypto markets given past performance and we're not reading too much into the signal yetWe think Wall Street forecast of Coinbase having lower but sustained growth after Q1 may signal a bullish counter trade where consensus is implying that Bitcoin will be steady, and we are not yet at the top of the bull marketWe're seeing signs that we're at the phase of the cycle where new retail investor money is entering crypto in a larger way (i.e. XRP & DOGE moves as of late) and if we're on the edge of more retail crypto trading, Coinbase seems likely to still be the place to go for nowWhen we look at the bull & bear case for buying COIN, we think it favors the bull side for now, as we'll discuss With any asset, there are always reasons to invest and reasons not to invest. We believe the bull and bear case for Coinbase in many institutional investors' minds could be the following: Bull Case: Bull Market: Coinbase could grow revenue simply by maintaining share with their current customer base who will grow trading volumes and assets along with the overall market as crypto continues higherInternet 2.0: Coinbase could be riding a wave of secular growth with crypto being the next era of internet innovation which changes the way information, value, products, and people flow across the globeBusiness Mix: Coinbase could grow revenue due to their shift towards higher growth segments such as alt coins, and custody servicesNew Services: Coinbase could increase revenue by offering and growing additional services such as borrowing & lending or staking by leveraging their existing base of $223B assets on the platform, making those assets more spendable with credit cards, and leveraging their existing base of 56M user (6.1M monthly transacting) to enter traditional markets with assets such as tokenized stocksOperating Execution: Coinbase could continue its track record of successful execution by leveraging its leading market position and strong balance sheet to transition the businessSustainable Growth: Coinbase could successfully transition from being viewed by the market as a cyclical crypto pureplay to more traditional fintech with lower business volatility, a lower risk premium, and higher multiplesInvestor Euphoria: Coinbase could become a 2.0 version stocks like Zoom, which saw investors paying 125x forward price to sales (!!!) during the COVID "stay at home" growth phase, if crypto has another 2017 run Bear Case: Bear Market: Coinbase may be about to see its business decline, crypto markets may be near their top and that would mean trading fees, assets, customers, and revenue in general would decline drastically as a resultMarket Potential: Coinbase is in an industry that has seen crypto exchange volumes exceeding legacy exchange volumes which may mean growth is near its TAM and crypto may be in a massive speculative trading bubble that will see volumes materially flatten or declineNew Competition: Coinbase will have slower growth or lose customers to existing crypto exchanges offering more innovative products, fintech retail brokerages offering crypto, new institutional-focused crypto exchanges targeting the next wave of sophisticated funds, and legacy investment houses with entrenched relationshipsPricing Erosion: Coinbase will come under fee pressure from emerging CeFi and DeFi competitors who will force them to lower pricing to maintain share, leading to slower revenue growth even if crypto continues growingOperating Risk: Coinbase is in a position where it needs to invest aggressively to transition its core business model away from trading which could crush the ~60% margins reported in Q1 far lower than other exchanges and the company could be in trouble if it mismanages cash flows by overinvesting before a bear marketRegulatory Risks: Coinbaseis exposed to regulatory risk and some of the altcoin assets it lists or wants to list could be deemed securities by the SEC which could harm its growth prospectsAOL Dot. Com 2.0: Coinbase is largest and most successful crypto company to become public to date but it could be like AOL which was an early winner but later replaced by better businesses Our View: Bull/Bear Cycle: Weremainbullish on crypto and reiterate our FY 2021 forecast from Jan-21 which calls for BTC, ETH & the total crypto market to reach $100k, $10k, and $5T, respectively. Our forecasts imply the crypto market could be ~125% higher in Q4-21 vs. Q1-21. Wall Street consensus calls for lower Coinbase financials vs. Q1 21 through the balance of the year. If we're correct, street consensus estimates could be materially wrongCrypto Opportunity: We continue to maintain the view that crypto is the next wave of the web, as we've written about extensively. Imagine looking at an email company during the early days of the internet and saying: "my god, more emails are being sent than post office letters, no one can read all this, it must be spam, it must be a bubble, I'm not investing" It seems obvious today most wouldn't think that, and making the decision to invest or not with that view would be a mistake, but things aren't always obvious at the time. Crypto payment volume is already on pace to exceed credit cards with ~85% being between exchanges – let that sink inGrowth vs. Competition: We certainly see new competition coming into Coinbase's market. But that has almost always been the case since it was launched in 2012. And the Company has managed to maintain its market share, especially in the U.S. until now. We think the latest shifts to embrace more coins outside BTC & ETH were smart. We forecast alts rising much faster than Bitcoin over the next 9 months and that could lead to more trading and more assets on the platform generating higher fees. We view the growth in institutional customers over the last few quarters as encouraging. We think the increased market mix towards institutions will grow the pie of custody services vs. self-hosted wallets used by retail, which could generate higher fees. We've been able to observe the backlog of institutional clients over the prior quarters first-hand based on the time we've seen it take for new folks to get accounts set up with the exchange due to high demand. But if we had to guess, we think COIN caters more to a plain vanilla customer base and new more sophisticated competitors that are entering the market vying to service the next wave of crypto fund strategies. But we think this will take some time. In the meantime, we think on the retail side Coinbase maintains a strong lead with the 56M registered users, that's higher than most fintechs and digital banking apps. Although only a portion are monthly today, we think as the market rally continues, more retail money, which we think has been largely on sidelines vs. institutions this cycle to date, will enter the market and Coinbase will be the easiest place to go. From there, having those customer relationships will be valuable for selling other services in a rapidly maturing marketLower Fees vs. More Services: We think on the retail side Coinbase maintains a strong lead with the 56M registered users, that's higher than most fintechs and digital banking apps. Although only a portion are monthly today, we think as the market rally continues, more retail money, which we think has been largely on sidelines vs. institutions this cycle to date will enter the market and Coinbase will be the easiest place to go. From there, having those customer relationships will be valuable for selling other services in a rapidly maturing market. This could boost revenue growth even in the lower pricingOperating Outlook: We think that it is still to be seen if Coinbase can successfully transition its business away from transaction fees and towards other services, but we're optimistic, and if it comes out on the other side as dominate for the next era of crypto, the price will be higher even if it temporarily kills marginsBusiness Sustainability: We think its way to early to say if Coinbase will be the AOL of the crypto era, but we think for now and over the foreseeable year or longer, the business will still have a strong market position. We think the U.S. regulatory environment is increasingly moving in Coinbase's favor. We think if Coinbase can transition to a more diversified fintech market, the street will give it more credit for future growthInvestor Perception: Comparing crypto exchanges to traditional exchanges feels somewhat like comparing websites to newspapers. We think Coinbase should be viewed closer to a cloud play. We think if crypto gets moving higher COIN could see multiple expansion as many cloud stocks did during the wave of COVID growth Now that we've weighted the bull and bear case, let's look at some possible scenarios for Coinbase's valuation below: Coinbase consensus numbers are correct for FY 21Coinbase can put up similar numbers as Q1 for rest for the yearCoinbase can manage to grow revenue 15% QoQ (50% higher Q4 vs. Q1)Coinbase revenues fall -50% QoQ in a bear market (-85% lower Q4 vs. Q1) Source: Fundstrat, Company Reports, Bloomberg, Analyst Reports Based on the YoY revenue growth vs. implied EV/ Revenue multiples below, it seems to imply that institutional investors are possibly being overly bearish about giving Coinbase credit for its growth: Source: Fundstrat, Bloomberg Even if crypto markets take a ~90% dive by end of the year and Coinbase quarterly revenues fall 50% QoQ into that, the company would today be trading at a ~25X revenue multiple and would have still generated 165% YoY growth – doesn't that deserve to be trading like a high growth cloud stock? We understand that future performance is all that matters but if that happened does the market think that's the end of Coinbase growth or is the market just pricing Coinbase like a super cyclical stock that's hyper-sensitive to near-term growth? Peloton P/S Zoom P/S Source: YCharts Maybe Coinbase is a fad stock like Peloton (devoted riders please forgive me) or something that's perhaps transformative (in the eyes of some) like Zoom? If either are the case, what could happen to the Coinbase multiple if the crypto market sees further bullish growth?
Crypto Quarterly Portfolio Strategy Q1 2021: Bull market intact as stocks, high yield and capital flows signal further risk-on ahead of landmark Coinbase IPO
In this crypto weekly note, we're giving a more comprehensive Q1 end update covering prior recommendations and current market views. Bitcoin and crypto had a strong March quarterStocks and high yield are signaling risk-on for cryptoLong GBTC NAV discount is the new BTC premium arb tradeBitcoin dominance falling as crypto capital flows push altcoins higherSmaller to mid-cap cyclicals offering high-risk high-reward crypto market betaCoinbase IPO is landmark moment for the crypto industry - is Wall Street consensus, right? We remain bullish on Bitcoin and crypto through balance of the year. Bitcoin consolidating around ATH while risk-on assets signal continuation of the crypto bull market Since our last market update note, Bitcoin has rebounded post options expiration on March 26th and prices have been consolidating near ATHs for the last several days. Source: Tradingview (Date: 4/7/2021) March was a strong month for Bitcoin which was pushed higher by a long list of positive highlights (courtesy of Ikigai Capital): Source: Ikigai Asset Management As we have written about before, we view Bitcoin and crypto as a risk-on asset. In our 2021 Crypto Outlook we pointed to how Bitcoin has historically performed best when the stock market and high yield bond (lower yields) returns are strong. We think this relationship between asset investment risk and return is well illustrated by the visualization below (from John Street Capital): Source: John Street Capital April has historically been a strong month for stock returns and many investors expect 2021 will lead to a similar outcome, while both the S&P 500 and high yields bonds have been off to a strong start (note: BTC in Log in chart below). Source: Tradingview (Date: 7/27/2020 to 4/7/2021) We think these markets are signaling a risk-on environment for crypto assets as well. One question - why is Bitcoin trading at levels it saw back in late February and mid-March while other risk-on assets are hitting new ATHs? We think it's a few things: Bitcoin unrealized profit takingDiscounted GBTC weighing on spot Capital flows from Bitcoin to altcoins We think these are all healthy, naturally being worked through by the market, and indicative of a bullish environment for crypto, as we'll discuss. Bitcoin has been strong in the face of investor profit taking We think it's natural to question if an asset that's gone up this much is becoming expensive and for investors with unrealized gains to start taking profits. One metric crypto investors look at is realized value. Similar to our Grider Bitcoin Book Value metric, which uses lifetime mining costs to estimate investors floor costs basis - Realized Value provides a higher bound cost basis estimate by tracking the value of Bitcoin the last time it was moved on-chain, assuming coins were sold at that price. The Market Cap to Realized Value multiple (orange below) indicates that the relative unrealized profit has been nearing levels last seen leading into the 2017 cycle highs. Source: Glassnode (Date: 4/7/2021) We think some crypto investors who follow these metrics have been locking in returns, weighing on the price. We can see from the coin age distribution that 11.6% of the BTC supply has now been traded at levels over $1T in market cap. Source: Glassnode (Date: 4/7/2021) We think the situation we're in today is illustrative of a strong market. It reminds us of where we were during 2017 with prices holding in the face of liquidating early investors due to strong demand - building a higher average cost basis, lowering the realized value multiple, with the rally continuing through the balance of the year. Bitcoin rising despite GBTC discount likely absorbing spot market capital flows As we wrote about on Monday, Grayscale announced that they intended to convert their GBTC trust to an ETF when possible. The gap between NAV remains but we think this should help close it. Source: FTX (Date: 4/7/2021) Let's expand upon what's going on and what we think it means. A large part of the discount stems from GBTC not allowing BTC redemptions (like ETFs) and charging a 2% mgmt. fee, which is much higher than ETFs (Canadian BTC ETFs charge ~0.4%). We still don't know if or when the SEC will approve any Bitcoin ETFs. But there is the general market view that once Gary Gensler assumes his role as SEC Chair (Senate vote April 12th) he will take a more favorable stance on crypto than Jay (he taught the Blockchain and Money class at MIT). Doubt a Bitcoin ETF will be his first priority so maybe we see one approved between late Q3-21 to Q1-22 (but I really don't know)? Without knowing the SECs processing timeline, we'd assume GBTC won't be the first to get approval since others have filed sooner. But once a BTC ETF is approved, it seems likely GBTC isn't far behind. The trust is already an SEC reporting company, which is a higher standard giving it a 6-month rule 144 lock up window, and that may help. Grayscale's announcement is important for the discount because it means the market discount should now only be pricing in an extra 1.6% fee vs. an ETF for 3M to 6M to 1Y maybe after the first ETF is approved… instead of in perpetuity–that's a big difference. Consider the difference in costs between the following two scenarios of assumptions: 10Y of higher fees: $50 NAV * 1.6% Fee Diff * 10Y = $8 / $50 = 16%6M convert ETF: $50 NAV * 1.6% Fee Diff * 0.5Y = $0.40 / $50 = 1% These are undiscounted- then present value at whatever rate you like, but you get the point. Theoretically, the discount should shrink immediately from this. But in practicality, we think the discount gap may close over time, likely by Q3 2021 once the bulk of locked up supply gets absorbed by the market, but maybe sooner if the announcement instils confidence in GBTC investors to hold. There are even activist funds now pushing for further action from GBTC which could help it resolve quicker. Source: PR Newswire This may sound crazy, but we think it wouldn't be impossible for it to flip to a premium again if an ETF is slower than expected and retail gets Bitcoin FOMO. We think investors seeking long BTC exposure with a 6 month to 1 year time horizon would be better putting new capital to work buying GBTC over spot BTC to capture a narrowing of the discount gap – the opposite of the premium trade happening before. We think this has been reducing spot demand to a degree and think once the discount gets worked out it will be bullish for BTC spot price. Crypto market cap has been rising as altcoins absorb capital flows from Bitcoin while dominance falls In our November 2020 post-election outlook call, we shared the following chart showing how altcoins have outperformed after BTC breaks prior ATHs: Source: FSInsight (Date: 11/19/2020) And we've seen this playing out again this cycle since BTC broke its ATH in late December 2020. The Domination Finance Bitcoin Dominance Index (BTCDOM) is a DeFi (Decentralized Finance) product that offers investable exposure to this trade. We can see below that BTC DOM has been falling since the start of the year but still would still have to fall to 22 dominance (-40% lower) before reaching prior cycle lows of 32: Source: Denomination Finance (Date: 4/7/2021) We don't think it will be straight down, but on balance over the cycle, we do think alts will outperform strictly due to capital flow dynamics – a view still in line with our earlier 2021 Crypto Outlook forecast for the total crypto market cap size vs. Bitcoin.   Smaller cap cyclicals have been outperforming since Bitcoin broke prior ATH We still think smaller cap cyclicals will outperform on balance across the cycle as crypto markets move higher. The slide below from our November 2020 post-election outlook call shows how this has happened during past cycles after BTC breaks prior ATHs. Source: FSInsight (Date: 11/19/2021) The above chart shows the relative performance of our FSInsight size-based crypto indices to illustrate the longer-term historical pattern. Although slightly different data, we're showing the FTX indices below because they're investable proxies for Large (Alt), Mid (Mid) and Small (SHIT: yes, that's right stands for Shitcoins or small cap highly speculative crypto assets) –description of the FTX Index Assets for those interested. Comparing returns for BTC, ETH, Alt, Mid and SHIT prior to Bitcoin breaking ATHs, we can see that ETH outperformed followed by BTC: Source: FTX (Date: 8/16/2019 to 12/13/2020) Since Bitcoin breaking ATHs, we have seen the smaller cap rotation taking place with the smaller more cyclical alt indices leading the returns of BTC and ETH. Note, we still remain bullish on Ethereum and think it presents one of the strongest risk rewards in crypto – we view fundamentals as strongest among crypto peers (lower risk) but at its large size, it won't have the same capital flow reflexivity (lower reward) as smaller alt coins (higher risk). Source: FTX (Date: 12/13/2019 to 4/7/2021) We want to caution investors, there's a lot of risk with these assets, many have run fast over the last several months, and there will be rotations. We may already be seeing one starting towards larger caps with the move higher Ripple and Steller the other day. We don't know the future and certainly can't time it exactly, but if we had to guess, we think this small, mid-cap and alt risk-on rotation has a little more room to go if Bitcoin can consolidate here. But we have more faith that over the course of the next 6 months, if Bitcoin is higher (and this is our view), crypto size beta will outperform. Coinbase direct listing offers a catalyst for increased Wall Street crypto exposure Coinbase, the largest U.S. crypto exchange, is expected to go public via a direct listing on April 14th. We think the Coinbase offering will be a key moment for bringing a new class of investors into the crypto industry – traditional Wall Street tech and fintech funds. The company reported impressive quarterly earnings yesterday ahead of the debut that saw an explosive 200% jump in QoQ revenue to $1.8B: Source: The Block The company also generated heathy ~$1.1B of EBITDA (~60% margins) and a net income range of $730M to $800M (~40% to ~45% margins). Source: Company Filings As the company acknowledged on the call, this has a lot to do with the growth of the overall crypto market over the last several months. But nevertheless, Coinbase is on pace to be priced roughly in line with traditional legacy exchanges on an EV to revenue and EBITDA basis – but while growing YoY at ~100x the speed: Source: John Street Capital Coinbase (COIN symbol once public) futures (CBSE) are already trading at $482 on the FTX offshore exchange, which we can see compared against the BTC perpetual below: Source: FTX (Date: 4/7/2021) Although we only have a few months of data and few hundred thousand of average daily volume, we think this market tells us some noteworthy things: CBSE and BTC were trading with a ~90% 7D correlation until the last few days – we think this says the market started expecting better earnings before the announcementCBSE price rose roughly 5% yesterday and Wall Street analysts lifted their price target from $195 to $440 – we think this says the market liked what they gotCBSE price only rose roughly 5% yesterday and now sits at $480 – we think this say that even though Coinbase had what many would consider a blow-out quarter, it was roughly in line with "Crypto Street" consensus but 2.5x Wall Street expectations Source: Seeking Alpha We think this mostly stems from Wall Street systematically underestimating the crypto market trajectory. We can see from the table below that Coinbase revenue has been relatively similar as a percentage of combined BTC and ETH average daily volume. Source: John Street Capital Although, we don't officially cover Coinbase or have a recommendation on the stock, we think the crypto macro matters most for the stock and will offer are a few thoughts: Consensus estimates look to be forecasting more conservative revenue expectations during the next three quarters of 2021– we think there will be a soft quarter somewhere along the way, but our macro crypto market forecasts call for further upside during the year, which we think would flow through to Coinbase numbers, if correct. Coinbase started focused on Bitcoin trading but has been actively moving towards more listing alt coin assets and offering incremental services like custody– we think if alt coins continue to outperform during the balance of the cycle it could see trading fees increase and if crypto prices continue to rise fees for asset under custody likely rise too. Crypto is a cyclical industry and it's to be seen if Wall Street investors are willing to pay up for high growth tech valuations or will discount multiples given industry earnings volatility risk – my experience covering media stocks earlier in my career was investors tended to focus on closer boom quarters in election years more than the off-cycle advertising troughs, which may be the same here (i.e., lean towards paying for growth). Competitors like FTX, which recently bought the naming rights to the Miami Heat Arena, are moving more aggressively into the US crypto exchange market – we think Coinbase has a strong market lead that won't be easy to erode but won't last forever. Tech innovations like DeFi are reshaping many segments of the crypto industry which include Coinbase's core business – we think Coinbase is on the cutting-edge of DeFi tech innovation either investing in, supporting or using the emerging protocols and while DeFi has grown very fast in taking crypto-to-crypto market share, they can't substitute the fiat gateway offering that centralized exchanges like Coinbase offer. Bottom line: We remain bullish on crypto over the balance of the year. We think the macro risk on environment is supportive of higher prices. Liquidity continues flowing into the crypto economy. More cyclical sectors are benefiting most from the current cycle stage. Coinbase direct listing is a catalyst for getting a new class of investors looking at and putting money to work in crypto.
FLASH: GBTC announces plans to convert to an ETF which should help close the -9% NAV premium gap
The largest U.S. exchange traded products, GBTC and ETHE, for the largest two crypto assets, Bitcoin and Ethereum, have been trading at a persistent discount to their NAV for a little over a month, with GBTC sitting around -9% and ETHE sitting around -5%. Source: Bloomberg (Date: 4/5/2021) Much of the discount has been the result of investors expecting a U.S. listed Bitcoin ETF in the near future after the approval of several in Canada and the several recent ETF applications in the U.S. Source: CNBC This morning, Grayscale Investments, the parent company of the products announced (Grayscale's Intentions for a Bitcoin ETF) that it planned to convert its GBTC product into an ETF when possible. Source: Medium We think this is a very positive move for Grayscale to maintain its position as a leader as the largest listed Bitcoin product and this announcement should help close the negative premium gap. Grayscale has been giving the market hints towards this decision for the last month. We wrote on 3/10 how we thought the discount could be temporary after Grayscale announced plans to purchase up to $250M of GBTC shares. Source: Businesswire The announcement does not guarantee that the price of GBTC will converge with its NAV, as it will still be set by supply and demand until the fund is one day (if ever) converted to an ETF. But we think the timing of the announcement will be very positive for price of GBTC to instill market confidence ahead of the unlocking of a large nearly $5B worth of shares in the coming months. Source: Bloomberg, TheSkyhopper We think ETHE could see its -5% discount improve as well on the news which could also benefit the ETH price.  We think this announcement could have the following implications: 1. Relieve selling pressure on GBTC shares2. Relieve BTC spot selling pressure from investors playing the arb trade the other way3. It may reenergize demand for BTC from investors willing to contribute to the GBTC trust again4. We think ETHE could see its -5% discount improve as well on the news We view all of these as very very bullish. Source: Bloomberg, Fundstrat Bottom line: The announcement is positive for GBTC and ETHE, Bitcoin and Ethereum, as well as crypto flows in general – we remain bullish on the asset class over the balance of the year.
Crypto Weekly: 3/25/2021
Bitcoin has rebounded to new highs and pulled back again since our last market update on Bitcoin two weeks ago. We may sound like a broken record, but we remain bullish on Bitcoin and crypto and see further upside during the balance of the year. A few reasons we see for the recent pull back: -Traders repositioning ahead of $6B largest ever Bitcoin options expiration tomorrow -Traditional institutions new to crypto may be selling to locking in quarter end returns -Retail tax selling pressure to cover big gains from 2020 with April 15 around the corner -GBTC NAV premium arbitrage traders selling BTC and buying GBTC shares A few reasons we're remaining bullish: -The retracement offers a healthy de-risking for the market -Macro balances favorable across equities, rates, inflation, dollar -Institutional capital still entering crypto space (Morgan Stanley, etc.) -Returns after prior Bitcoin options expiration dates have tended to be positive -Market calm based on Bitcoin VIX falling with room to fall further Source: Tradingview (Date: 3/25/2021) Bitcoin options are becoming a bigger and bigger part of the crypto market, with the aggregate open interest now pushing close to $15B. Source: The Block (Date: 3/23/2021) Of that, there's a record amount $6B of Bitcoin options set to expire Friday. We think the market may be selling off into the event. Source: Deribit (Date: 3/24/2021) The chart below shows the prior options expiration periods with the line color marked as either green or red based on the direction of the next 10% move–historically favoring to the upside. Source: Tradingview (Date: 3/21/2021) The Bitcoin Volatility Index (VIX) indicates the market has been calm into this latest slight pull back. Source: T3I Bitcoin Volatility Index (Date: 3/24/2021) The stock market VIX is somewhat purely thought of as a "fear index" and we think the same is true for the Bitcoin VIX but we recognize the crypto market has a slightly unique balance of fear & greed: -Fear of losing money (FEAR) -Fear of missing out (FOMO) Source: T3I, Coinmetrics (Date: 3/24/2021) We do still view very sharp upticks are a signal of peak FEAR after a rapid sell off, like we saw in March 2020 and January 2021, with the index falling after being a bullish signal the market is moving higher. Smaller spikes or more gradual moves higher may signal bullish FOMO after quick or continued price moves higher. Source: T3I, Coinmetrics (Date: 3/24/2021) Future is uncertain but we think markets could see a rebalance to the long side after expiration. We think this period could be similar to the May-June 2020 period where the VIX continued to fall from March panic highs. We think prices could be choppy but to the upside with the bull market continuing though the balance of the year.