Epicenter FAQ
Covid must hurt stocks
Thomas J. Lee
Head of Global Portfolio Strategy & Asset Allocation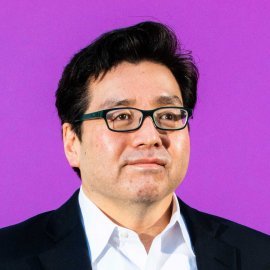 Former J.P. Morgan Chief Equity Strategist from 2007 to 2014. Top-ranked analyst by Institutional Investor every year since 1998.
What does Epicenter means?

"Epicenter" refers to companies that were close to the epicenter of the economic damage wrought by the COVID-19 Pandemic (e.g. Cruise Lines, Airlines, Movie Theaters etc…). The Epicenter stock list is an investment theme that is updated when market conditions or company conditions change such that it warrants an updated view on the curated list.

Is there an Epicenter ETF?

There are relatively few ETFs solely focused only on social distancing stocks but the three that are recommended for exposure are $SPHB, the S&P High Beta ETF, $JETS an airline ETF and $RCD for broad equal weighted exposure to the consumer discretionary sector.

Alternatively, for exposure to cyclicals in general, it is recommended the $XLI Industrial ETF and $XLB Materials ETF both of which track their respective S&P 500 sectors and are cap weighted.

For broader sector exposure, with less concentration in the largest cap stocks in each sector, it is suggested to look at the Invesco equal weighted sector ETFs, $RGI for industrials, $RTM for Materials, $RCD (mentioned above) for the consumer discretionary sector and which will provide broader exposure to the smaller names in the sector including restaurants, cruise lines, retailers along with other durables such as auto related and housing.

When is a stock added to the Epicenter Stock List?

To make it onto the Trifecta, the name would require an OW from all three research heads. A name will not be removed from the list if it still has at least 2 OWs out of the three research heads. If a name drops down to only one OW it will come off of the list.

Is this a model portfolio?

No! This is a stock list! Please note that the stocks rated OW on this list meet the requirements of our investment theme as of the publication date. We do not monitor this list day by day. A stock taken off this list means it no longer meets our investment criteria, but not necessarily that it is neutral rated or should be sold. Please consult your financial advisor to discuss your risk tolerance and other factors that characterize your unique investment profile.