Financial Research
Crypto First Word
But unlike past weekends, Bitcoin barely responded to these headlines (see below).  In fact, Bitcoin is indeed flat/rising over the long weekend: - at 4pm ET Friday (5/28), Bitcoin was ~$34,900 - at 3:50pm ET Sunday (5/30) when FT story "broke" Bitcoin was ~$36,000 - as of this writing at 4:30pm ET (5/31), Bitcoin is $36,900, +$900 vs FT headline In other words, despite another set of "negative headlines" Bitcoin actually rose $2,000 over the weekend.  Granted, China regulators did not take additional steps.  Still, I can't help but view this as reinforcing the likelihood Bitcoin has bottomed, given bad news is not creating new lows.  In fact, it even seems like China regulators already accomplished what they needed by their prior edicts. _... TETHER PRINTING ANOTHER $1 BILLION IS ALSO ARGUABLY A POSITIVE SIGN_ANOTHER POSITIVE DATA POINT IS THAT ON Sunday at 11:10am ET, Tether, the stablecoin USDT, issued $1 billion.  This suggests that potentially new demand is emerging for Bitcoin and crypto.  After all, the only time USDT is issued is if fiat to USDT has been deposited.  In this case, there is a sign of new inflows into crypto. - this is a good sign https://twitter. com/whale_alert/status/1399382769025773571 _... SQUINT AND ONE CAN SEE AN INVERSE H&S_ In our Friday (5/28) INTRADAY WORD, we also suggested a potential inverse "Head and Shoulders" (H&A) technical pattern was forming.  This is often a sign of a reversal of trend: - on the 30 minute chart, you can see the formation of the right "shoulder" - this pattern would be confirmed with a move to ~$40,000 - a measured move from there would imply $50,000 - Technical patterns are finicky, so we don't place significant credence on this But this is a positive sign, if this indeed takes place.  And would reinforce our view that Bitcoin bottomed a few weeks ago at $30,000. _BOTTOM LINE: IF S&P 500 SURGES TO ATH, EXPECT CRYPTO TO RISE TO ATH_ Bitcoin bottoming doesn't mean we expect it to soar.  We also sent out an INTRADAY WORD on 3/5 when we thought US Technology stocks were making their 1H2021 and potentially 2021 lows.  But we are still not "bullish" on Technology today. - in other words, a Bitcoin bottom doesn't mean a straight rise to $62,000 - a consolidation between $35,000 to $60,000 makes sense - we see S&P 500 rising to all-time highs before 1H2021 - this rise should also lift crypto markets as well Thus, we still see Bitcoin exceeding $125,000 before YE 2021.  But for now, we are carefully watching Bitcoin in the shorter term.  A rise above $40,000 would strengthen the case that $30,000 was the low and the low for 2021.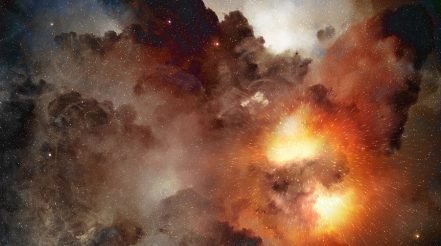 VIX + Bitcoin = more of a risk on day than it appears
- Overnight, two things triggered panic - Reuters rehashed an old story of China ban (China ban) -- nothing new - concerns about BlockFi liquidity given erroneous rewards being sent (BlockFi story) - But this caused a healthy shakeout - Bitcoin narrative has splintered in 2021 given enormous wallet growth - many new to crypto are not drawn to "sound money" - lots of leverage offered by exchanges = liquidations of newbies - During the 2015-2017 Bitcoin rally, 9 declines of >20%, 5 declines >30%, so this is a normal course - Bitcoin crashed overnight and sliced through the 200D (~$40k) - Made a nice "touch" (worse than that) and on a '9' DeMark Buy Setup (daily) - Bitcoin touched "$30k" which is the DeMark downside target - Bitcoin made a $15k move below support, similar to the $15k from all-time highs (see chart) - Odds >50% Bitcoin has made its "bottom" - Supporting evidence?  Look at Crypto equities like SI or MOGO, SI surged 6% today - Stocks opened down big and closed essentially rallying since 1:30 pm ET (post-Europe) - Seems like many "top callers" were again thumping their chest - given the $3.1T (near-record level) of institutional cash on the sidelines - given that markets finished nearly "flat on day" - we see greater odds of a market melt-up + Epicenter (aka cyclical) "crash up" _BOTTOM LINE: AS UGLY AS TODAY WAS, SOME POSITIVE OUTCOMES = RISK-ON_ So to summarize, a few positives happened today.  There are 3: - VIX could  not move above 28, possible H&S - >50% odds Bitcoin bottomed - S&P 500 "collapsed" in AM and finished high of the day Doesn't it seem like some of that $3.1T of "dry powder" is coming off the sidelines? BOTTOM LINE: AS TUMULTUOUS MARKETS CONTINUE, WE SEE TODAY AS A HEALTHY SHAKEOUT AND PART OF A BROADER CONSOLIDATION.  BOTH BITCOIN AND EQUITIES ARE MOVING IN TANDEM.  I VIEW TODAY AS A VALIDATION THAT THE STRONGER ODDS FAVOR A RISE IN RISK-ON ASSETS.
The Ten Rules of Bitcoin Investing: Rule No. 2
Tom Lee's First 5 Bitcoin (Replay) The Ten Rules of Bitcoin Investing: No. 1 The Ten Rules of Bitcoin Investing: No. 3 The Ten Rules of Bitcoin Investing: No. 4 The Ten Rules of Bitcoin Investing: No. 5 (FSInsight. com's head of research Tom Lee revealed the first five of his ten rules of Bitcoin investing […]